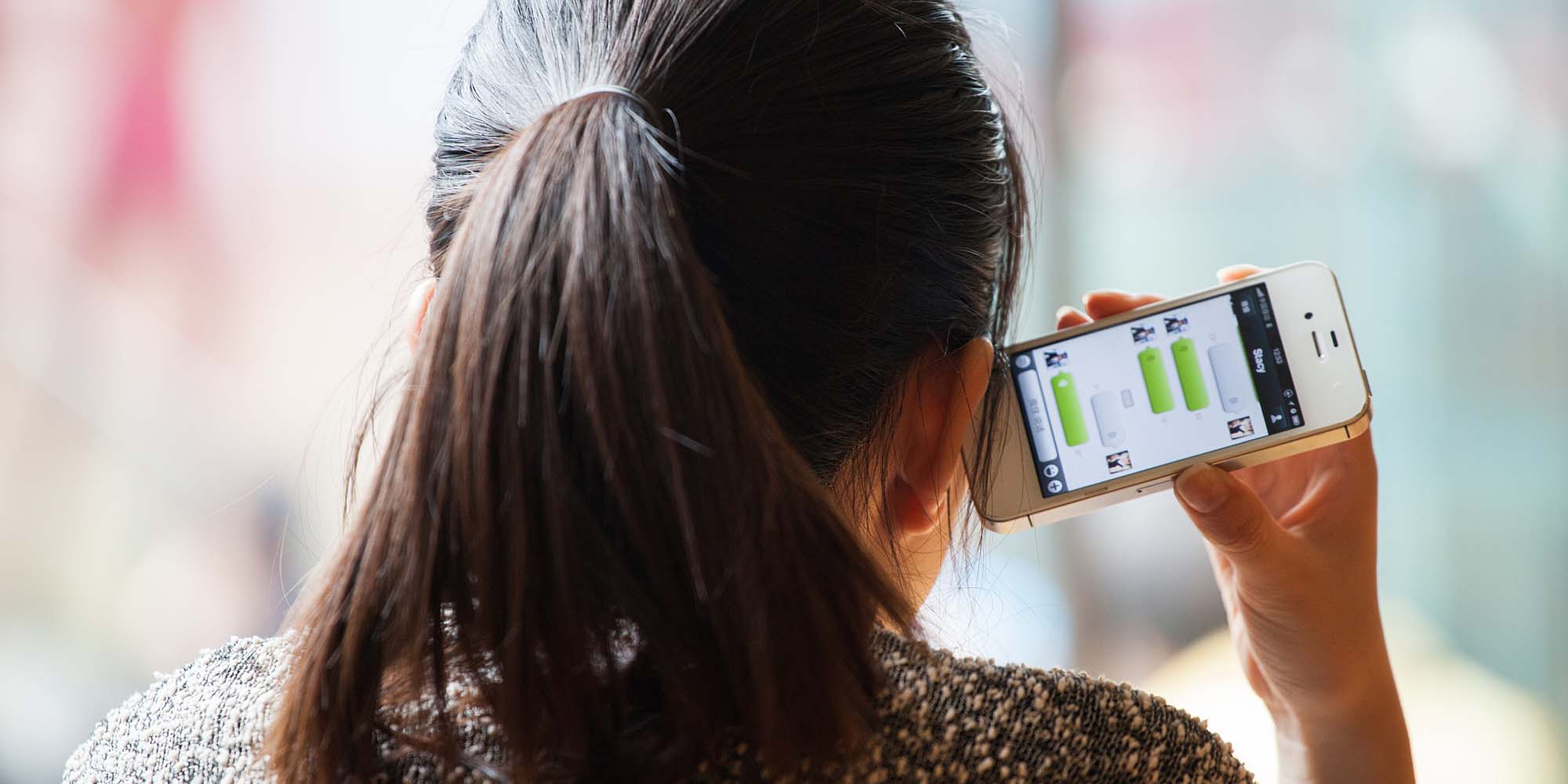 NEWS
WeChat, Experts Dismiss Spying Rumors
Voices of reassurance largely drowned out by public outcry over privacy.
Despite growing concerns that China's most popular social messaging app, WeChat, is spying on its users, experts are insisting that the company has done no wrong.
Cybersecurity fears were reignited on Monday when Li Shufu, the billionaire chairman of Hangzhou-headquartered automaker Geely, directed barbs at Tencent-owned WeChat during his keynote address at an entrepreneurship forum. He alleged that the company was guilty of privacy infringements, and that its CEO, Pony Ma, checked users' WeChat conversations daily.
The comments prompted alarm from netizens — so much so that the social media app on Tuesday released a statement on its official account in which it denied the rumors.
"What people are saying in these rumors is a misunderstanding," the company wrote, stressing that it doesn't store any users' messages, which are only saved on the users' own devices, such as phones and computers. WeChat also said it doesn't use messages as a source to feed big data analysis.
But WeChat's reassurances have done little to allay netizens' fears. "Please explain why [some WeChat] accounts can be blocked for no reason?" one user wrote on microblog platform Weibo, referring to instances of content appearing to be censored. "Who would believe WeChat's side of the story?" another Weibo user questioned.
China's new cybersecurity law, which came into effect in June 2017, requires tech companies to store "internet logs" for at least six months to aid law enforcement. But Wei Xingguo, a chief technology officer from Hangzhou-headquartered cybersecurity company MoreSec, said that internet logs and chat logs are not the same thing: The former, he explained, refers to when or where someone accesses WeChat's servers, not the content of their messages.
"Tencent has lots of ways to make money that don't involve invading customers' privacy," Wei told Sixth Tone, adding that companies as large as Tencent would not want to profit from things that could hurt both their reputation and stock price.
While Wei acknowledged that users were edgy about privacy, he attributed this to them not understanding the cloud technology required to store such a massive amount of data. "Users tend to think they are in a weaker position compared with companies," he said, suggesting that Tencent should therefore work harder to ensure that users feel safe.
Li Tiejun, an internet security expert, told Sixth Tone that the current public worry seems to stem from a "feeling" expressed by the auto executive, and that there is no hard evidence to prove that Tencent has been checking or storing users' chat logs.
Nonetheless, this is not the first time concerns have been raised about the possibility of the messaging app violating users' privacy. WeChat has previously been criticized by Citizen Lab, a research group from the University of Toronto, which claimed it found evidence of censorship on the social messaging platform: A report published in April states that WeChat's lists of restricted content are continuously updated.
Last August, Tencent's vice president, Ding Ke, insisted that WeChat was innocent of any alleged infringements. During an interview at which he barred local media from asking questions about privacy, Ding said that WeChat takes steps to ensure that users' privacy is maintained while the company is handling their data.
Editor: Julia Hollingsworth.

(Header image: A woman listens to voice messages on WeChat, Shanghai, March 19, 2013. Sun Zhan/VCG)