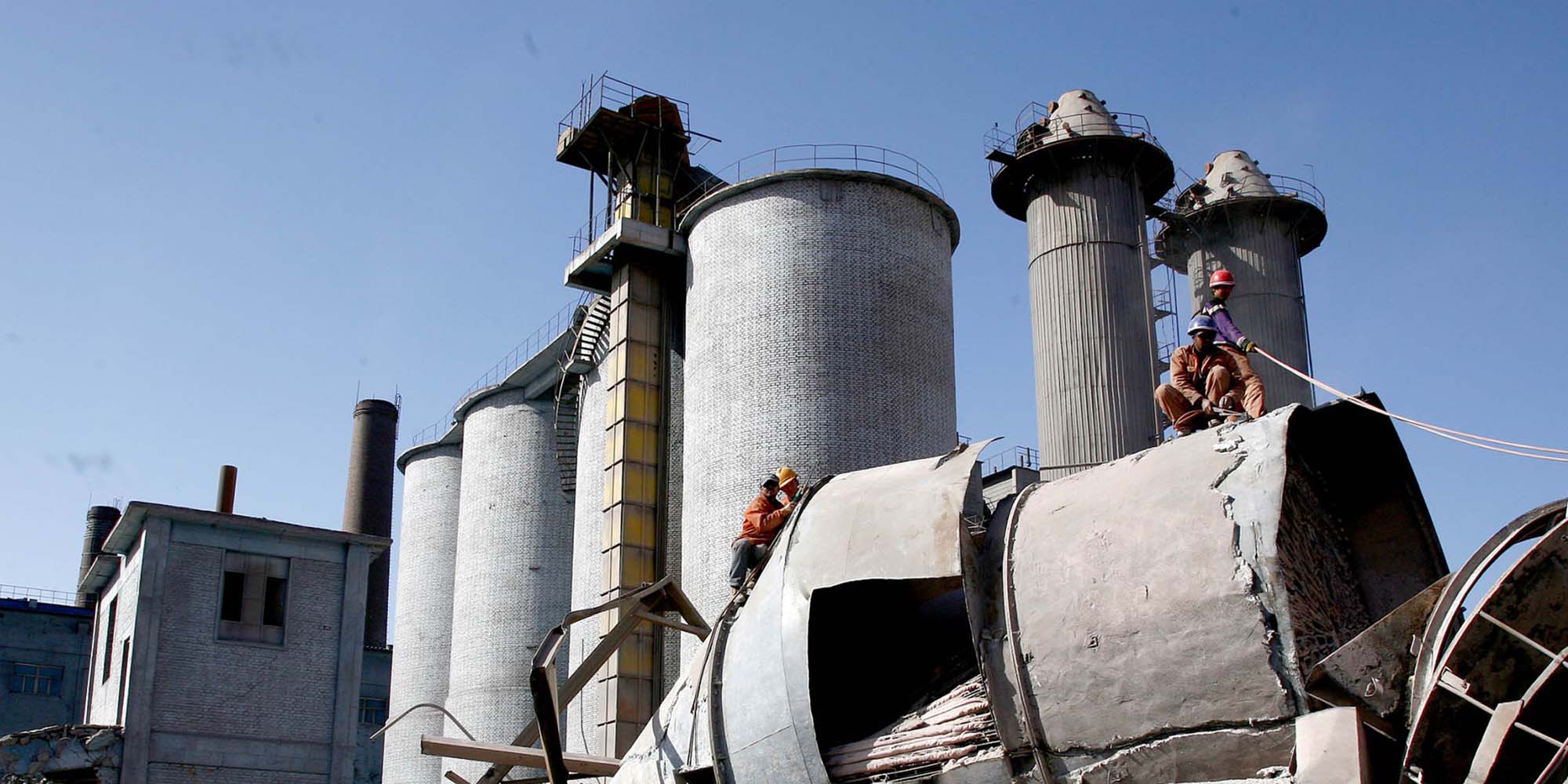 NEWS
Xinjiang Overexploiting Natural Resources, Inspectors Say
Region's economic growth is being fueled by illegal mining, according to environmental report.
China's environmental protection ministry has criticized Xinjiang Uyghur Autonomous Region for relying on energy resources as the driving force behind its economy, naming several illegal mining and hydropower operations, as well as inadequate protection of nature reserves, as chronic problems facing the northwestern region.
An environmental inspection team from the Beijing ministry published its report Tuesday after visiting Xinjiang and finding that its land and resources department had approved a large number of mining projects within protected areas, including nature reserves. Specifically, it discovered that an illegal copper mine near the city of Turpan had carved out an open pit covering 23,000 square meters — nearly three soccer fields — since receiving government approval in 2014.
Neither the regional government nor the environment bureau in Xinjiang responded to Sixth Tone's phone calls on Wednesday and Thursday.
Since early 2016, the Environmental Protection Ministry has sent inspectors across the country to root out problems of pollution and overexploitation of resources. In August of this year, the fourth batch of state inspectors dispersed to eight provinces and regions, including Xinjiang. By the end of October, a whopping 1,613 cadres in Xinjiang alone had been held accountable for environmental misconduct, the most of any province to have disclosed this number.
The report attributes Xinjiang's ecological problems to poor management. The region's tourism and land resources bureaus, for example, have green-lit hydropower stations and tourism activities in nature reserves despite blanket bans, while the forestry bureau — which is ostensibly responsible for overseeing nature reserves — has turned a blind eye to these illicit initiatives. Despite a national policy ordering designated mines — including coal mines in Xinjiang's Ili Kazak Autonomous Prefecture — to be shut down by 2020, the region's development and reform commission had no plans to do so, according to the report.
The environment ministry admonished Xinjiang officials for exhibiting "ideological problems" and shirking responsibility. "Cadres in some departments still hold the belief that development is more important than the environment," the report said. "They think of Xinjiang as an underdeveloped area that should take advantage of its resources — such as coal, oil, and minerals — to speed up development."
"Some think that Xinjiang — vast and sparsely populated, with lots of desert — has a rich environmental carrying capacity and high overall environmental quality," the report continued, "and thus that a little pollution won't be noticeable or leave any lasting impact." But this mentality could have real and potentially enduring consequences.
The inspectors' report is not the first revelation of illegal development in Xinjiang's nature reserves or overexploitation of natural resources. In June 2015, Sixth Tone's sister publication, The Paper, revealed that the Kalamali Nature Reserve, one of the largest in China, had turned over one-third of its land to a mining operation, endangering the wild animals that lived there. The latest rezoning project advocating for new mines was called off in December 2015 after catching the central government's attention.
Even after mines are shut down, they can leave lasting environmental and geological damage — as in two cases in Yunnan and Anhui provinces. Restoring these abandoned sites to safe, habitable areas has been especially slow in Xinjiang: According to the environment ministry's report, of the more than 2,100 square kilometers of land once occupied by now-defunct mines, only around 3 percent has been restored back to a normal state.
Although Xinjiang has banned or limited the use of scarce groundwater, poor oversight has created drought-like conditions in some areas. In Urumqi, the region's capital, inspectors found that 91 factories in Midong District were illegally extracting groundwater. And excessive groundwater use near Chaiwopu Lake has dramatically reduced the lake's water levels. Myriad other air and water problems were also "conspicuous" throughout the region, the inspectors said.
"In recent years, [Xinjiang's] economic growth has relied heavily on the exploitation of energy resources," the report said. "The region's environmental protection efforts fall short of both the central government's requirements and the public's expectations."
Editor: David Paulk.
(Header image: Workers dismantle heavy equipment at a cement factory in Hami, Xinjiang Uyghur Autonomous Region, Oct. 13, 2010. Pu Lati/VCG)