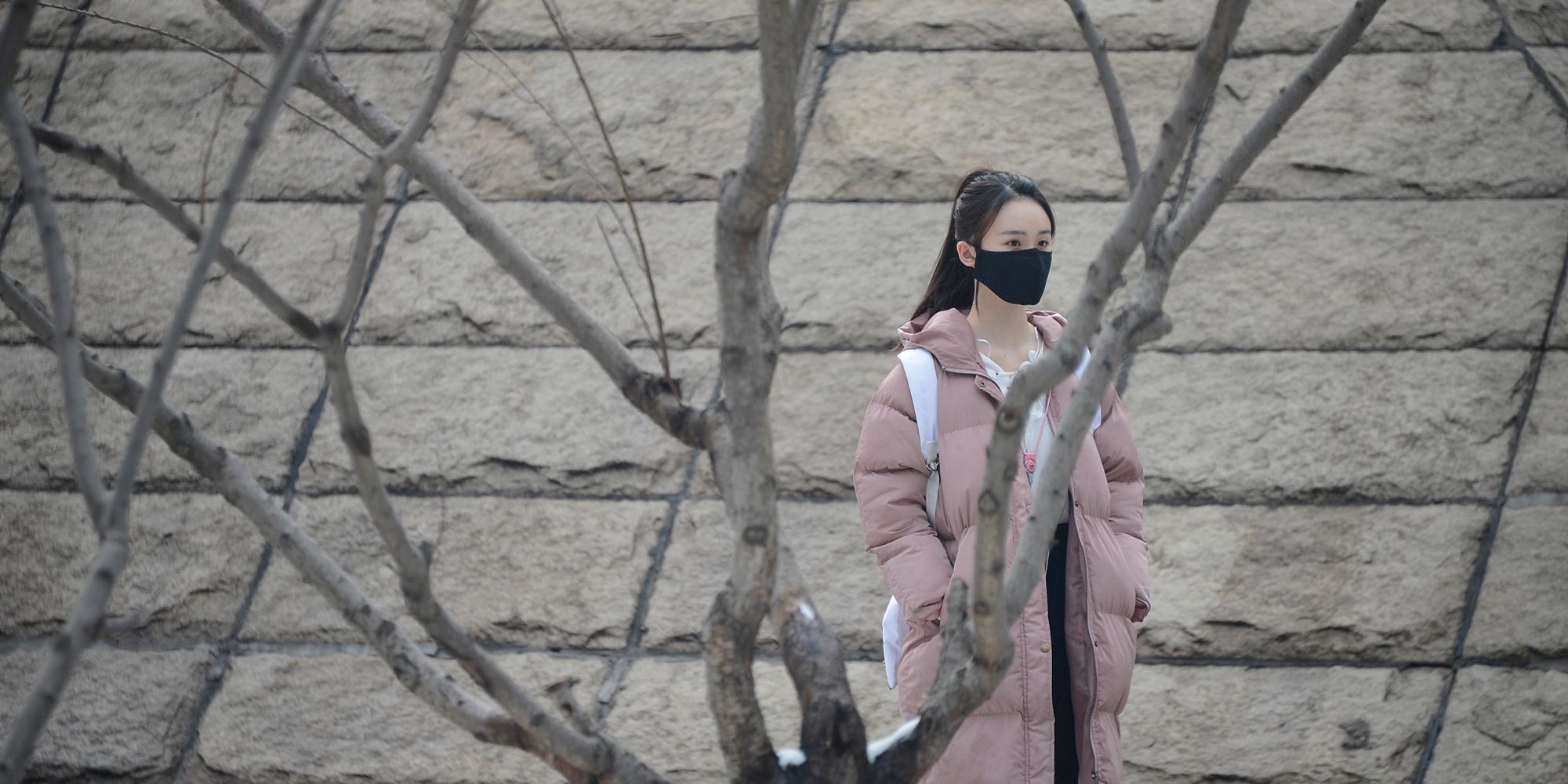 NEWS
The Campus Harassment Case That Broke the Chinese Internet
Alyosha's allegations against a professor's father have brought attention to the widespread issue of sexual misconduct in schools.
This article is part of a series looking back at some of the most noteworthy China stories of 2017.
Seven months since her sexual harassment allegations ignited public outcry online, "Alyosha" has disappeared from Chinese social media.
In May, a Beijing Film Academy graduate using the pseudonym "Alyosha" accused a female professor's father of sexually harassing her in 2011, when she was a student at the school. Her post on a friend's Weibo microblog received more than 28,000 reposts and 8,000 comments in just a few hours. The school initially denied the accusations, but later said it would look into the matter.
Half a year later, the Beijing Film Academy still has not made public the results of its investigation. Meanwhile, the original allegations and subsequent posts with further details have been removed. One Weibo user found that nine of his posts about the case were no longer visible on the site, while another netizen deleted their related post on social networking site Douban, leaving a cryptic message in its place: "[I] had no choice; please forgive [me]." Alyosha declined Sixth Tone's interview request on Thursday, citing privacy reasons.
The professor implicated in the case, Zhu Jiong, and her father, Zhu Zhengming, denied the allegations in a statement on May 25. Zhu Jiong is still listed as a teacher on the academy's official website. When contacted by phone on Thursday, an employee in the school's publicity department said she wasn't authorized to answer Sixth Tone's questions. 
Alyosha's friend Song Zechen, whose Weibo microblog hosted the original allegations, said on social media that her former classmate went to the police but was told there was too little evidence to press charges. Song told Sixth Tone on Thursday that she and Alyosha are now being sued by Zhu Jiong and Zhu Zhengming for libel and defamation. An employee who answered the phone on Friday at the offices of Zhou Zhengguo, the lawyer representing Zhu Jiong and Zhu Zhengming, said Zhou did not wish to speak with Sixth Tone.
"I feel really disgusted that it has come to this," Song said. "I don't want to mess with these people anymore, who are rotten on the inside."
Sexual misconduct on campus is a sweeping issue that has made headlines around the world in recent years — and China is no exception. In December alone, three instances of sexual abuse in schools were reported on social media. In one case, two female students at eastern China's prominent Nanchang University anonymously posted on Weibo, accusing their department's deputy director of harassment and rape, and the director of covering up the misconduct. Then, a vocational school student in the southwestern province of Sichuan revealed that his male teacher had molested several male students, including his friend, for at least several months. Another male vocational school student in central China's Henan province said he and several schoolmates were sexually abused by the director of a company that partners with his school.
But these cases might be the tip of the iceberg. The results of an online survey of college students across 34 Chinese provinces published this year found that nearly 70 percent of respondents, aged 18 to 22 and mostly female, had experienced some form of sexual harassment on campus. However, less than 4 percent reported the incidents to their school or to police.
"Some students who were assaulted did not think of it as a serious issue," said Wei Tingting, director of the Guangzhou-based NGO that administered the online survey, explaining why so many cases go unreported. "Meanwhile, public shaming and distrust in the legal system has prevented [victims] from telling their stories."
Sexual misconduct by educators often follows similar patterns to workplace harassment — the most common form of sexual harassment in China, according to a 2011 survey by a women's rights NGO. "[Harassment in schools] functions under a mechanism of power and psychological control," Lü Xiaoquan, a lawyer specializing in sexual harassment cases, told Sixth Tone, explaining that teachers can abuse their position to take advantage of students.
Younger students are also vulnerable to sexual abuse, and increasingly so. Reported cases of child molestation among children under 14 increased 27 percent from 2015 to 2016, according to research by the NGO Girls' Protection. In one high-profile case from earlier this year, 11 people were detained in Henan province on suspicion of rape and prostitution of female middle school-age students. In November, a Beijing kindergarten belonging to a prominent early education franchise faced allegations of child molestation; though a preliminary police investigation determined that the allegations were false, the case prompted widespread outrage as well as efforts to improve oversight at kindergartens across China.
Reporting sexual misconduct can put both victims and whistleblowers at risk. In October, a primary school teacher who reported a child care center employee for allegedly molesting students had her employer decline to renew her contract. She later found herself on a local "blacklist" for drug addicts when she was stopped at a train station.
Even when police agree to pursue a case, bringing criminal charges is extremely difficult, according to Lü. Molestation carries a prison term of less than five years under Chinese criminal law, while convicted rapists face three to 10 years in jail — though cases involving minors or more than three victims could carry harsher punishments. Many cases, however, never make it this far: Authorities demand "hard evidence," Lü explained, which can be tough to provide in cases primarily involving intimidation or psychological control rather than physical violence. Like in Alyosha's case, investigations are frequently dropped due to lack of proof.
This year has seen some legal progress to prevent sexual abuse in Chinese schools, with Shanghai, Beijing, and several provinces banning sex offenders from working in education or related fields.
Wei calls for greater youth education to raise awareness of sexual violence. "Such education should include gender equality, teaching children to respect the opposite sex," said Wei. In October, a girls' gender education textbook was introduced in some Shanghai primary schools; one section teaches female students how to protect themselves from sexual abuse, though critics argued that such thinking unfairly assigns responsibility to the victim. Other schools and private companies have launched sex education initiatives, but some have met objections from parents.
Outside of schools, public discourse on child molestation gained traction in November with the release of an award-winning film inspired by past child sexual abuse cases. Vivian Qu, writer and director of "Angels Wear White," said in an interview that she wanted audiences to reflect on the failure of society to protect victims, instead of focusing on individual survivors' pain.
Since her friend's allegations, Song has posted screenshots of accounts she's received from sexual assault survivors, saying there are thousands. "We all know [Alyosha's] is not a special case; anyone could become a Lolita, deprived of their voice," she said on Weibo. "My friend is definitely not the only one who should speak out."
Editor: Jessica Levine.
(Header image: A young woman waits outside before an exam at Beijing Film Academy, Feb. 2, 2017. Wang Bing/VCG)