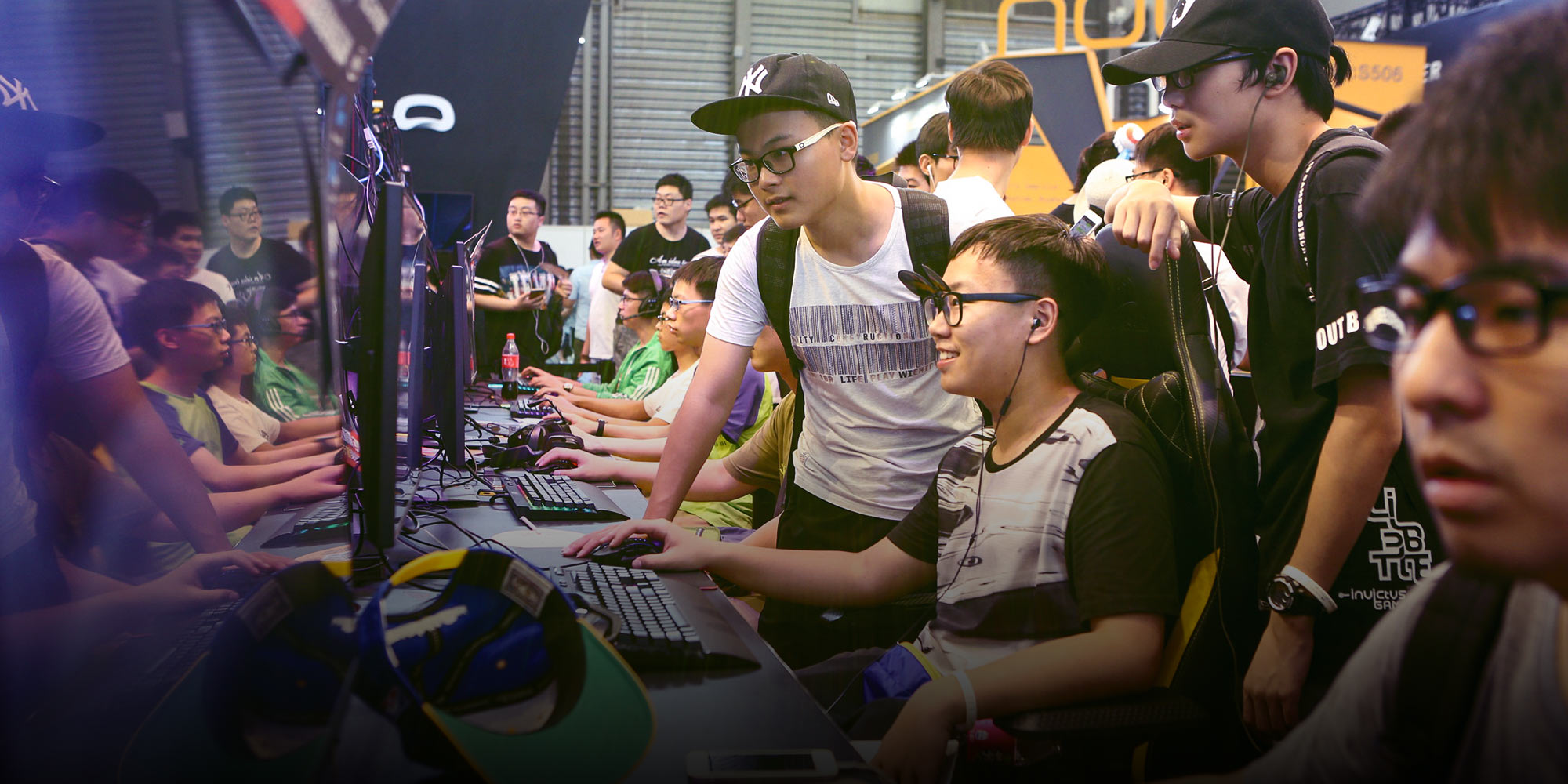 VOICES & OPINION
Shanghai's Plot to Become the Esports Capital of the World
The eastern metropolis is leveraging favorable policies and fast internet speeds in a bid to become a Mecca for gamers.
Popular video sharing site Bilibili announced, on Dec. 18, the launch of its first esports team, Bilibili Gaming, that will compete in the League of Legends Pro League next season. Founded in 2013, the Pro League is China's flagship national competition for fans of the wildly popular multiplayer online battle arena video game.
Bilibili's announcement came just four days after Shanghai's city government revealed a number of measures to boost Shanghai's cultural and creative industries, one of which is to become the "esports capital" of the world. Plans include a commitment to encourage investment in the construction of esports stadiums, develop esports industrial parks, bring in more international tournaments, and incubate local esports brands.
According to the 2017 China Gaming Industry Report, the country's esports industry dramatically increased its revenue in the past year, rising to more than 73 billion yuan ($11 billion) from about 50 billion yuan in 2016. In the mobile esports market alone, domestic revenue has soared 104 percent. No wonder, then, that Bilibili hopes to capture a piece of this fast-growing industry.
The history of esports in China goes back to the late 1990s, when major international tournaments like the Electronic Sports World Cup and the World Cyber Games took place in the country. In the following years, tournaments were shown on national TV in China. Though the government banned esports broadcasting in 2004, leading to a brief period of industry stagnation, peer-to-peer software allowed more and more gamers to compete with each other across the web and fostered China's thriving internet café culture. Since the early 2010s, the influx of capital into the esports market has helped players to negotiate more favorable contracts and professionalize their skills. Indeed, esports are so popular that the League of Legends World Championship, held in Beijing's Bird's Nest Stadium last month, drew thousands of eager fans to watch virtual superstars compete in real life.
However, Shanghai, not Beijing, is the spiritual home of many Chinese gamers. The city has played host to a series of esports tournaments, houses legions of fans, and holds certain technological advantages over the Chinese capital.
First, Shanghai's municipal government has long supported the city's gaming culture. The city has shortened its approval process for domestically manufactured games to a minimum of just five days and offers incentives to gaming entrepreneurs from other parts of the country, including Shanghainese residency rights and local schooling for their children.
Second, esports have a strong cultural tradition in Shanghai. Both the first and second StarsWar Tournament were held in Shanghai in 2005 and 2006 respectively, with the latter attracting 10,000 live spectators and 250,000 online viewers. World Elite, one of the most prestigious Chinese esports teams, was founded in Shanghai in 2005. Other well-known esports clubs have headquarters or training bases in Shanghai, such as Newbee, DNA, and BLG.
Another reason for Shanghainese supremacy in esports, which is often overlooked, is the city's fast internet speeds — the quickest in China. The average download speed in Shanghai is 15.59 megabits per second (mbps) in 2017, compared to 15.17 mbps in Beijing and around 14 mbps in smaller cities. Though these differences may seem marginal, they are important for competitive gamers, as delayed downloads can have a detrimental impact on multiplayer activities.
Shanghai's esports industry has a promising future. But at the same time, it is essential that the government works to combat the risks of esports, which pose problems for human health and personal development. The unfettered growth of esports culture in other parts of the country has given rise to several high-profile cases of destructive gaming practices, something that the Shanghainese government should not seek to emulate.
Take, for example, Lanxiang Mode, an esports training program at Shandong Lanxiang Advanced Technician School, one of the largest technical schools in China. This profit-oriented program aims to turn children into professional esports players and internet celebrities. Worryingly, the course is available to anyone over 13 years old. Exposing children to the highly compulsive nature of gaming culture has led to many teenagers dropping out of school without having completed their mandatory education.
In order to prevent such problems from recurring in Shanghai, the municipal government must build "safety locks" into its gaming industry policy. We must restrict the age that children are allowed to enroll in esports courses so that it does not interfere with their high school education. We must channel funds into related courses like ludology — the study of games and gaming, communication, media studies, psychology, and sports management, so that kids see gaming as a multidisciplinary field of study and have more options if they don't make it as professional gamers. And we should support esports teachers and researchers so that they could enhance the quality of what we teach gamers of the future, promote Shanghainese soft power as a global gaming hub, and eventually ensure that the city becomes a gaming capital thanks to its forward-thinking approach to teaching games as well as playing them.
Editors: Wu Haiyun and Matthew Walsh.
(Header image: Young people play computer games at the China Digital Entertainment Expo and Conference (Chinajoy) in Shanghai, July 29, 2017. Wang Yadong/IC)