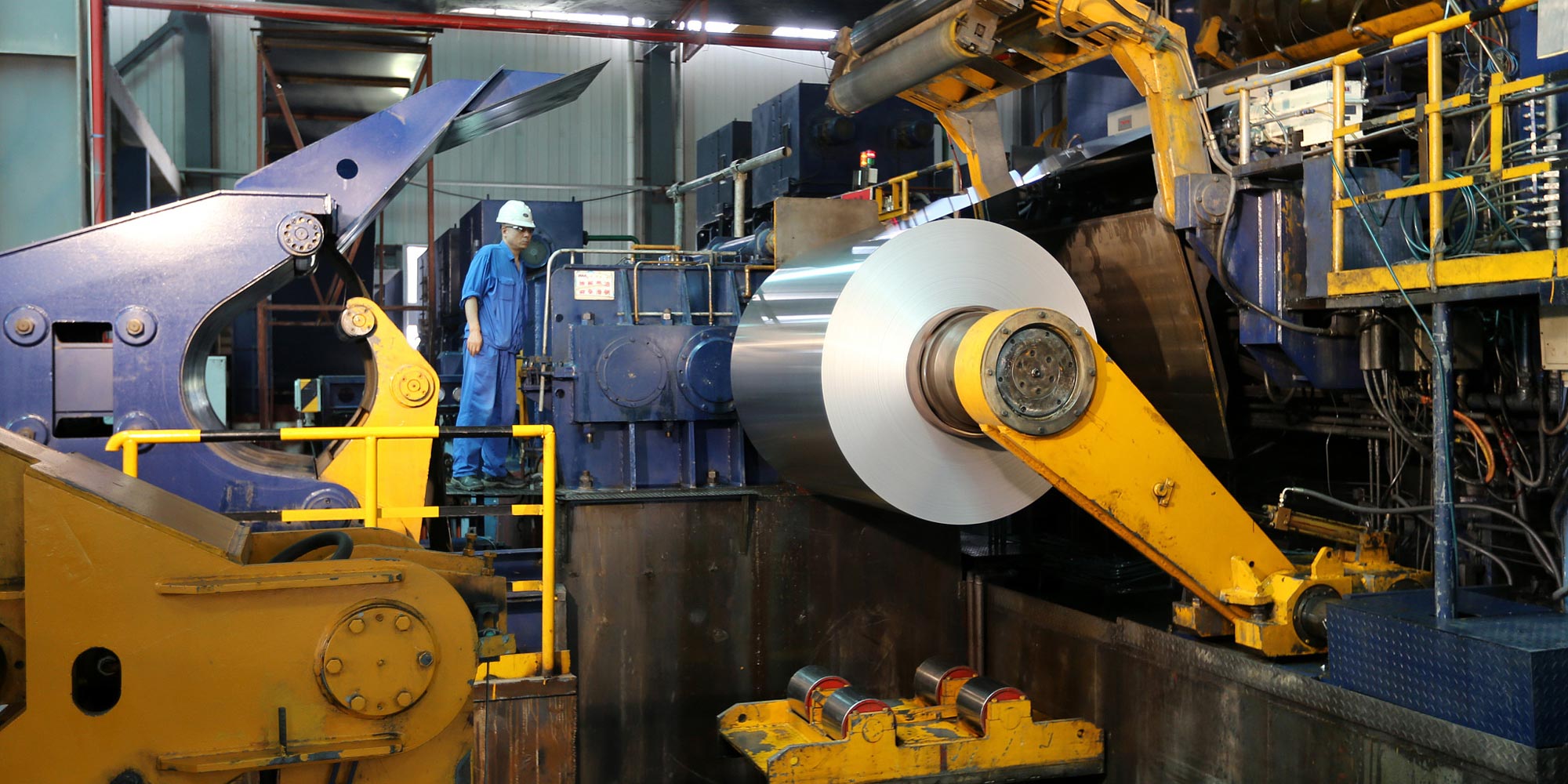 NEWS
China's Largest Aluminum Producer Caught Dumping Hazardous Waste
Chalco's operations in Gansu fined, and five employees reprimanded.
China's largest aluminum producer is in trouble for improperly handling hazardous waste at one of its plants.
In the company's latest run-in with authorities, the Aluminum Corporation of China, also known as Chalco, has been fined 100,000 yuan ($15,000), and five of its employees have been reprimanded or dismissed.
China has struggled to control pollution in the air, water, and soil — an unfortunate byproduct of the country's rapid economic growth. However, it has managed to beef up its regulatory framework by expanding the number of items considered hazardous, doling out steep fines for breaches of regulations, and making pollution-related crimes subject to imprisonment.
Chalco, it appears, has had its own struggles in complying with the laws, and is now caught up in the tightening net of regulation.
The chemical reaction of deriving aluminum from alumina produces cathode carbon blocks and other potentially harmful byproducts, all of which were added to the national hazardous waste list and categorized as "toxic" materials in August 2016.
According to a Tuesday report by Party newspaper People's Daily, Sun Botao, the president of Chalco's Lanzhou office, admitted the company had not managed its hazardous waste well prior to August 2016 but said that it had been taking measures to comply since then. The latest fines reportedly apply to material, including cathode carbon blocks, that predates the August 2016 classification.
Sixth Tone's repeated calls to Chalco's Lanzhou office and the media department of Chalco's national headquarters in Beijing went unanswered on Thursday. Chalco's investor relations department told Sixth Tone it was not responsible for commenting on the matter.
Chalco's poor performance was brought to light by the activities of Airman, a Beijing-based environmental NGO dedicated to improving air quality.
In September, Airman said in a statement on social media app WeChat that while conducting field research in Gansu, it had discovered that the Chalco factory in Lanzhou was not properly disposing of its hazardous industrial waste, which included thousands of cathode carbon blocks. Soon after, the city's environmental watchdog ordered the Chalco factory to safely dispose of its 1,700 tons of carbon blocks.
However, when Airman returned to the site in early December, they found that the massive quantity of carbon blocks had been buried underground.
Gansu Xinxin Furnace Company, the contractor hired by Chalco's Lanzhou operations to dispose of the waste, was fined the same amount as its employer for failing to "take relevant safety measures," according to Lanzhou's environmental protection bureau.
Li Enze, executive director of the environmental law center at Beijing Impact Law Firm, told Sixth Tone that a big company such as Chalco should be much more aware of environmental regulations. "[If] such a well-established company could have done these illegal acts, then small enterprises should be even harder to supervise," he said.
This year has seen a number of cases of Chinese businesses mishandling their waste. In July, a steel company in Beijing was sued for discharging untreated, hazardous fumes. In August, nine people were arrested in northern Hebei province for illegal dumping that fatally poisoned five men. And in June of last year, around 40 tons of mercury — a highly toxic chemical — was shipped out of Inner Mongolia and dumped in Henan.
Li said that dumping hazardous waste is a violation of criminal law that could, in addition to fines, lead to imprisonment.
"According to the [law], the disposal of hazardous waste — including its transportation — must be reported to the environmental authorities," he said. "This case reflects a clear lack of supervision."
Editor: Colum Murphy.
(Header image: A worker operates heavy machinery at Meixin Aluminum Industry Company in Suixi County, Anhui province, Aug. 3, 2017. Wan Shanchao/VCG)