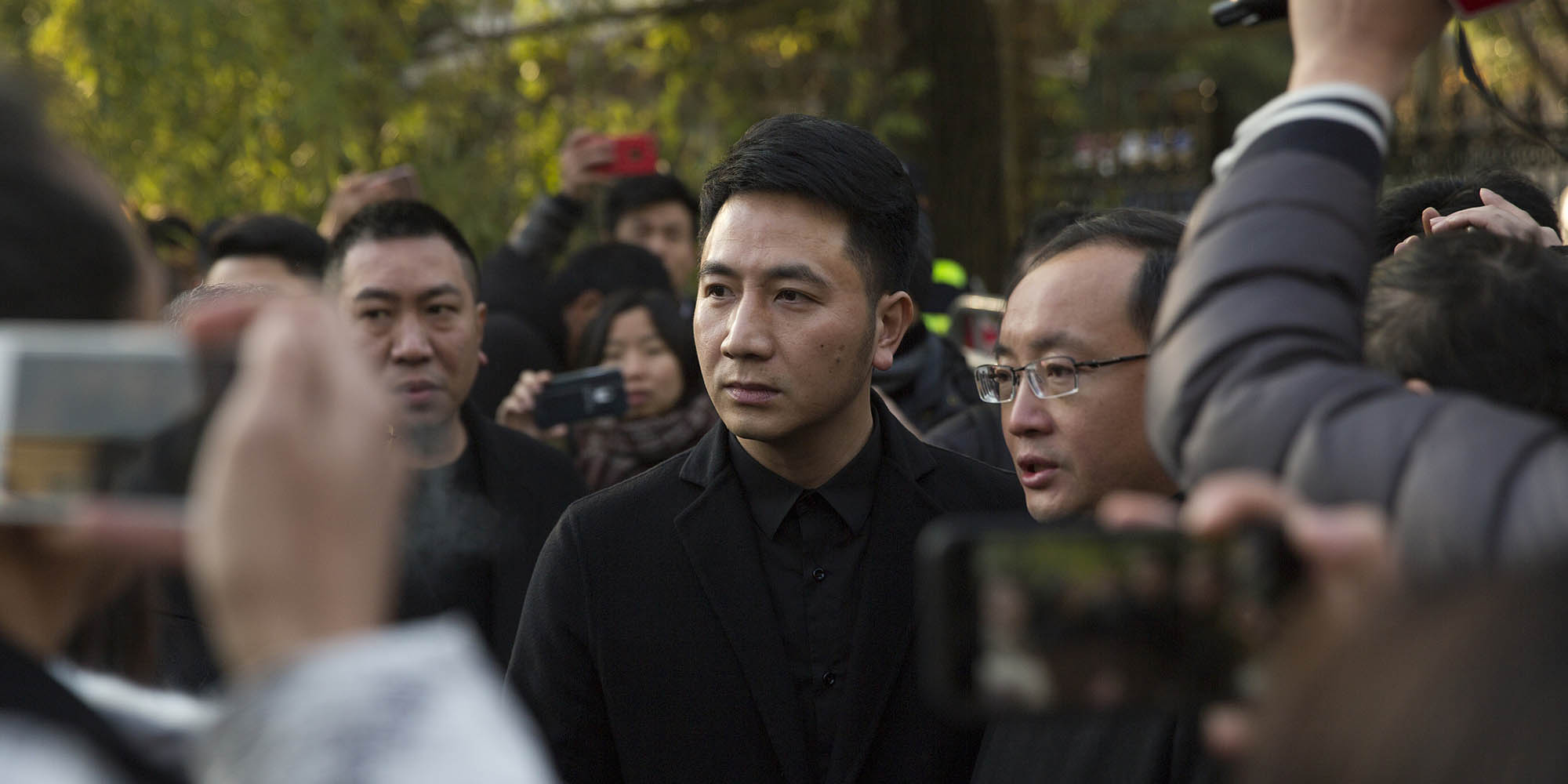 NEWS
After Deadly Fire, Bereaved Father Reflects on Tragedy
Lin Shengbin sets his sights on improving fire safety standards so other families won't have to suffer.
In June, Lin Shengbin lost his wife and three children in a house fire that the family's nanny is accused of starting deliberately.
Six months later, the 36-year-old businessman is still seeking answers about the fire from authorities in Hangzhou, capital of eastern China's Zhejiang province. The destruction of his family has left him with deep emotional pain, even as the nanny reiterated her regret over her actions at the opening of last week's trial.
"Christmas this year feels very cold to me — it chills me to my soul," Lin wrote on Dec. 24 in an open letter posted to his Weibo microblog, titled "Wife and Kids in Heaven."
"My heart is filled with sadness as I watch the decorations and the lights in Hangzhou, and the presents hanging on the big Christmas tree at the entrance of the housing compound, and the children with their festive smiles," Lin continued.
The family's nanny, 34-year-old Mo Huanjing, lost 60,000 yuan ($9,000) gambling online the night before the tragedy. According to a report in Beijing magazine Sanlian Life Week, Mo thought that if she set fire to the apartment — and then put it out — Zhu Xiaozhen, the mother, would express her gratitude by lending more money to her. Mo had previously borrowed more than 100,000 yuan from Zhu, claiming the money was needed for the construction of a new home in her hometown.
But when the fire quickly went out of control and spread, Mo fled from the 18th-floor residence, leaving Zhu and the couple's children — two boys aged 4 and 10, and one 7-year-old girl — behind. All four died at the hospital from carbon monoxide poisoning.
Mo's trial began last Thursday but has been put on hold following a protest by the defendant's lawyer, Dang Linshan, over proper court procedures: Dang argues that testimony of dozens of witnesses and the first firefighters who entered the building should be admissible in court, instead of just the two firefighters currently testifying. The defense maintains that the building's design and lax enforcement of fire safety standards played a part in the deaths. It is not known when the proceedings will resume.
The high-profile case has drawn considerable attention in China, a country whose growing middle class is increasingly aware of how lax enforcement of regulations — for fire safety and hired help, in this case — goes hand in hand with public safety risks.
In a way, the plaintiff and the defendant have come to a strange common front: In another post on Christmas Day, Lin, too, called for more disclosure on the fire that killed his wife and children, imploring the fire bureau to release details of its rescue operations and provide information on the poor fire-handling capabilities of the property management company at the residential compound where the family lived.
Lin's high-end apartment was one of the most expensive in the city, with a market value of over 20 million yuan. But the firefighting infrastructure at the compound appeared to be lacking: Investigators discovered a problem with low water pressure; the space reserved for fire engines parking had become overgrown with grass, making the soil too soft to support fire ladders; and some of the indoor fire hydrants were difficult to access.
It took more than two hours for firefighters to locate the four victims, who were all unconscious by that time, according to the Sanlian Life report.
Since the fire, the accused, Mo, has expressed deep regret. "If taking my life will allow things to start fresh again, then I'm willing to accept the death penalty," Mo said in a statement through her lawyer.
Lin, who has found comfort in Buddhism since his family's tragedy, set up a foundation in July dedicated to improving firefighting standards in China. "If the pain that our family suffered could help other apartment owners and their children in China sleep better, and live a more secure life," Lin wrote, "then my wife and children's short lives and deep pain from the fire would hold some merit for the world."
Coming from humble upbringings, Lin and Zhu could not afford wedding photos when they married some 12 years ago. They had made plans to visit the Maldives, a popular island honeymoon destination, next spring to finally have them taken.
"Xiaozhen loved the sea," Lin said, referring to his late wife. "Who could have guessed that such a simple wish would never come true?"
Editor: Colum Murphy.
Correction: This story has been corrected to reflect that Mo Huanjing has not been found guilty of a crime. 
(Header image: Lin Shengbin (center) is surrounded by reporters as he arrives at the courthouse in Hangzhou, Zhejiang province, Dec. 21, 2017. Yang Zijian/VCG)