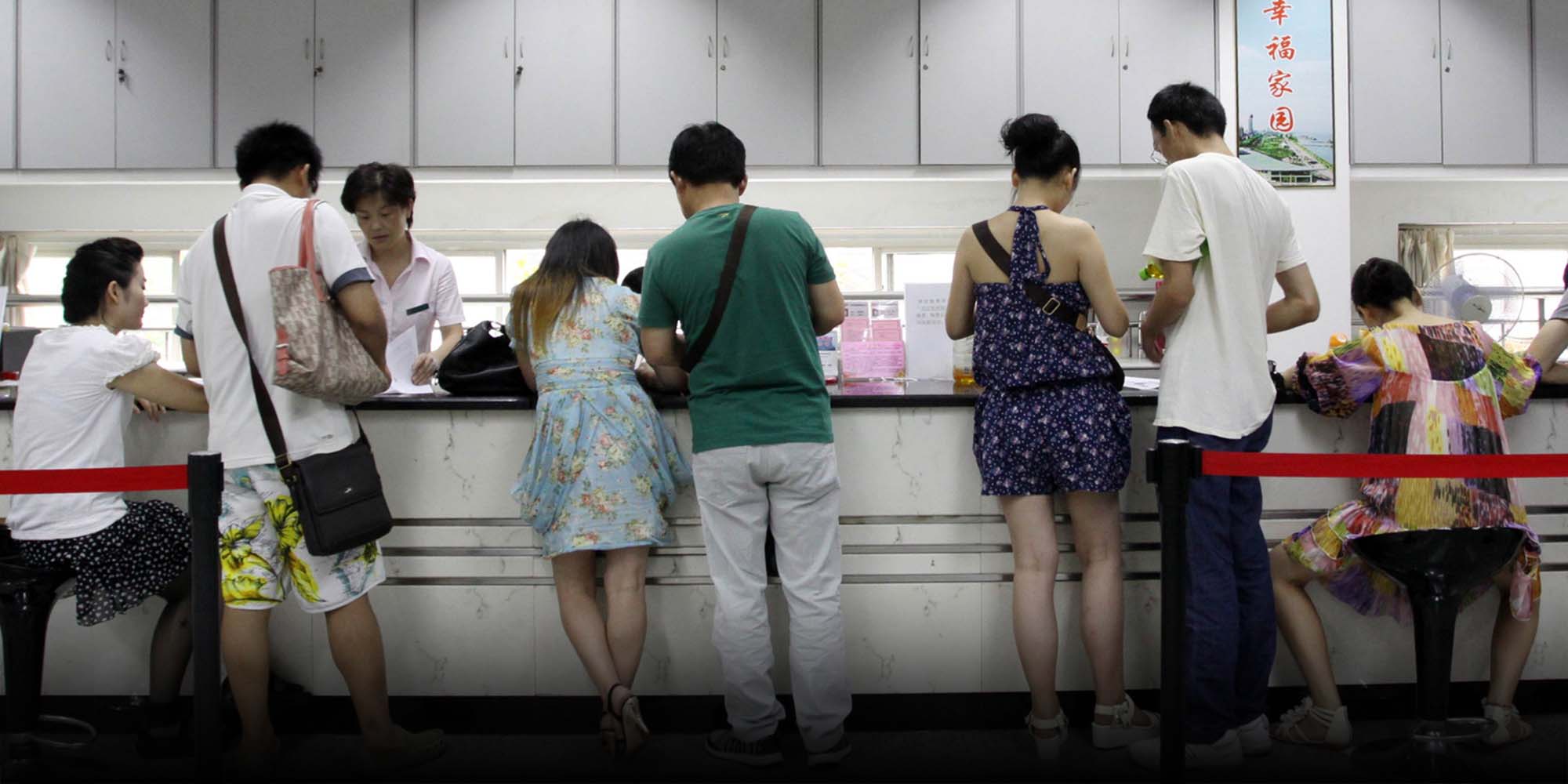 NEWS
Jilin Public Servants Sacked for Slacking
Two cadres tried to bribe reporters not to publish exposé on government sloth and mismanagement. It didn't work.
The government of Jilin, a province in northeastern China, has fired two employees for attempting to bribe reporters who went undercover to expose officials slacking off during working hours, state agency China News Service reported Tuesday.
On Dec. 15, Jilin TV broadcast footage of idyllic idleness in the municipal government affairs office. During the television station's undercover visit, reporters filmed government staff playing badminton, napping, playing games on their phones, and leisurely reading books instead of fielding inquiries — all of which are severe breaches of their contracts.
At the badminton court, the reporter asked if the three individuals playing were employees who were supposed to work in the public inquiries hall. A female employee confirmed that they were, in Jilin TV footage reposted by The Paper, Sixth Tone's sister publication.
The journalist later probed the cadre in charge that day. "Despite our efforts, there are gaps in management," the unnamed male official admitted. He promised that the office would carry out a serious investigation.
But on the television team's way out, a man opened their car door and tossed in two envelopes stuffed with cash. The reporters immediately returned the money to the office.
The Jilin discipline inspection commission later identified the man as Fu Hongbiao, a subordinate of Jiang Youwen, the office's deputy head, who was determined to be responsible for the bribe. Both Jiang and Fu were dismissed from their posts and from their positions within the Communist Party.
As for the office slackers, the discipline inspection commission's announcement Tuesday said they were admonished verbally or in writing, or transferred to other roles.
The Chinese public is not unfamiliar with accounts of public servants slacking off. In November, a judge in China's central Hunan province was investigated after a viral video showed him visibly drunk and passed-out on the job.
Editor: Qian Jinghua.
(Header image: Citizens fill out and present paperwork at a government affairs office in Wuhan, Hubei province, Aug. 6, 2011. IC)