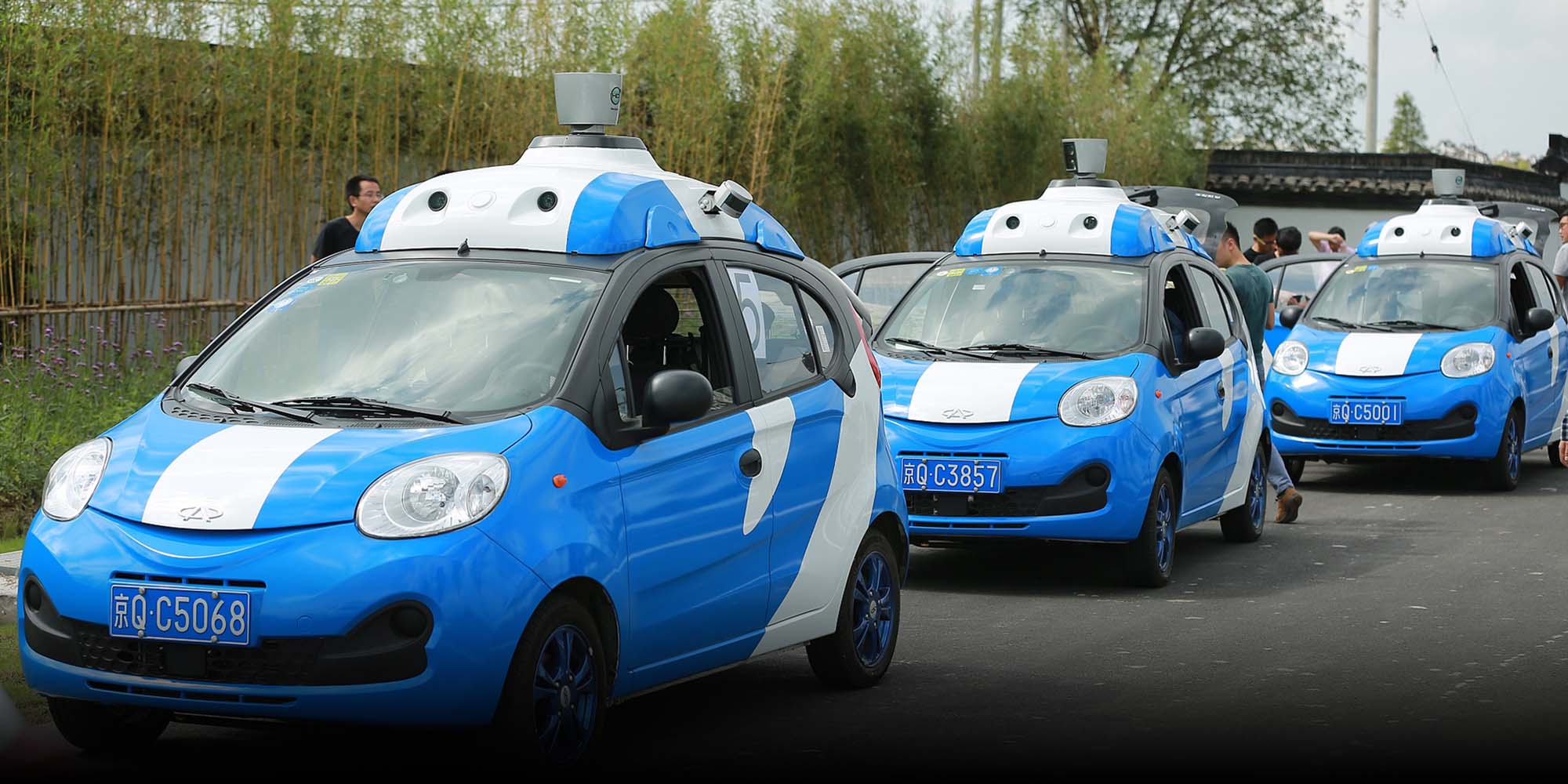 NEWS
Beijing to Allow Self-Driving Cars on Public Roads
Autonomous vehicles can be tested in designated areas during off-peak hours.
Beijing has become the first city in China to pass legislation allowing automakers to test self-driving cars on public roads.
The new regulation, posted Monday on the website of the Beijing Commission of Transportation, stipulates that the capital will permit autonomous vehicles to be test-driven "on designated roads over a designated time period" — which a follow-up post clarifies as less heavily trafficked roads at off-peak hours — in a push to comply with the central government's orders to further develop the industry and any related technology.
The regulation lists several requirements for automakers hoping to test their vehicles. For example, the self-driving cars must be equipped with a system to allow a driver to take control of the vehicle manually, and they must be able to record diagnostic data for "at least 60 seconds" before an emergency occurs. Car companies will also need to shell out no less than 5 million yuan ($756,000) to insure each autonomous vehicle.
The in-the-flesh drivers, meanwhile, must pass a preliminary exam on a closed course before being allowed to take to the streets. They must also have at least three years of driving experience — including a minimum of 50 hours in autonomous vehicles — and no history of driving while intoxicated. In the event of traffic violations or accidents that occur on the their watch, they will be held personally accountable.
The new regulation was co-drafted by three local government bureaus — Beijing's transportation commission, traffic management bureau, and economy and information technology commission — which together will be responsible for overseeing the industry as it expands in the capital. Last year, Beijing had 548 million cars, trucks, and SUVs crowding its streets, making it China's largest automotive market.
"This kind of proactive policy sets an example for other governments to promote the [autonomous vehicle] industry," Kevin Li, an automobile expert at China Market Research Group in Beijing, told Sixth Tone. "It will also encourage the central government, as well as other city governments, to iron out the details of the rules."
In recent years, China has made a clear top-down push to develop the autonomous vehicle industry. In May 2015, the central government ordered China's provinces to pursue and master any key technologies by 2025. But mixed messages could hamper the burgeoning industry. In July, Robin Li, the CEO of internet giant and autonomous vehicle pioneer Baidu, found himself in hot water with traffic police after livestreaming himself on an autonomous joy ride along a Beijing highway.
Because of China's often vague policies where new technologies are concerned, a dozen or so domestic autonomous vehicle manufacturers have set their sights on overseas testing grounds. In October 2016, Shanghai-based automaker NIO received permission to test its autonomous vehicles on public roads in California. The company said in a statement to Sixth Tone that it is "supportive" of any government policy that encourages testing in realistic situations.
Shanghai, too, may not be far behind. In July 2016, the city opened what was then the country's first closed-off driverless vehicle zone, where some 200 vehicles could be test-driven simultaneously.
Editor: David Paulk.
(Header image: Self-driving cars made by internet giant Baidu are exhibited at the World Internet Conference in Wuzhen, Zhejiang province, Nov. 16, 2016. VCG)