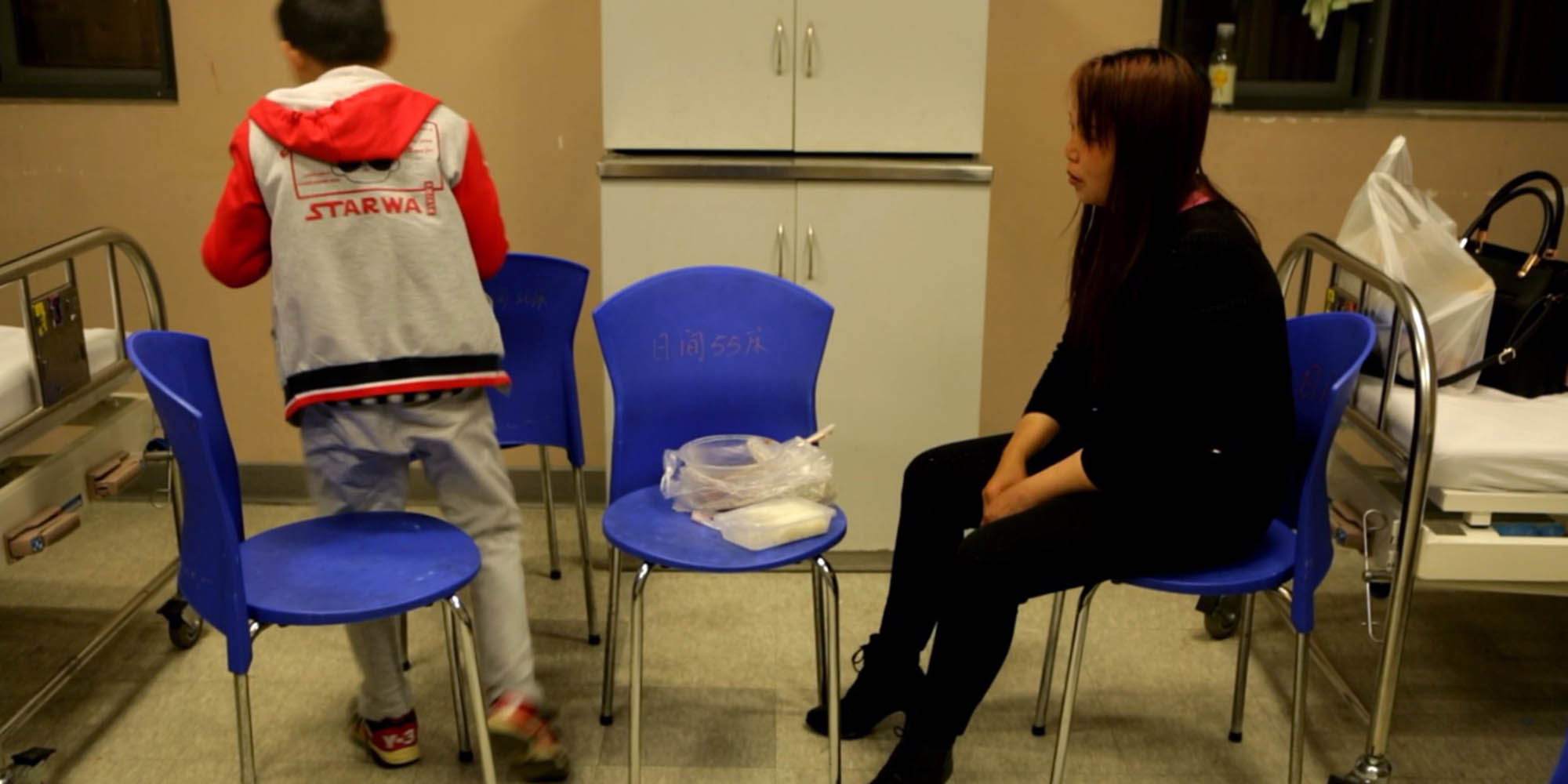 NEWS
A Young Boy's Struggle Against HIV Stigma
Tuesday is Zhang's 11th birthday. It's one of the only days of the year he feels happy, his mother says.
This article is part of a series looking back at some of the most noteworthy China stories of 2017.
Zhang has gone through a lot in his short life. The 10-year-old boy was hit by a car in 2014, when he was in first grade. After the accident, he had to have close to 20 surgeries to repair his urethra. Even worse news came a year later, when he was diagnosed with HIV, which his family believes was transmitted during one of the surgeries.
The heavy stigma of HIV in China, even in the medical professions, has led to Zhang being denied specialist treatment for his injuries.
Now Zhang is looking forward to his 11th birthday on Dec. 19. "His birthday is just about the only thing that stirs his hope," Li Jinhua, his 40-year-old mother, told Sixth Tone.
Sixth Tone first met Zhang and Li in April, when the pair traveled from their home in central China's Hunan province to see a top urologist in Shanghai, whom they hoped could put an end to his ongoing pain. But when they arrived at the hospital, the doctor refused to operate and asked them to transfer to a hospital specializing in treating infectious diseases, including HIV.
The mother and son had no choice but to move to the infectious disease hospital, but doctors there were not capable of performing the urethral surgery, and the original urologist refused to operate at the infectious disease hospital. Li and Zhang soon returned to their hometown because they couldn't afford to stay in Shanghai. They have since visited other hospitals but have not had any luck, and some doctors have openly said that they should give up seeking advanced surgeries.
People living with HIV in China often find themselves refused treatment or consigned to infectious disease facilities, even when they are seeking treatment for conditions unrelated to HIV. Though a 2006 regulation stated that doctors cannot refuse HIV-positive patients, and the nation's 13th Five-Year Plan on HIV/AIDS prevention reiterated the directive in February, without clearly delineating responsibilities and penalties, experts worry that the policy will exist only on paper.
Zhang Ke, a doctor at Beijing You'an Hospital, which specializes in treating infectious diseases such as HIV/AIDS, told Sixth Tone that there is a fine line between rejection and referral: Doctors at general hospitals often refer patients to specialist hospitals with medical justifications that patients cannot refute, but specialist hospitals for infectious diseases are not as well-equipped and cannot perform complex surgeries.
Meanwhile, health workers' ignorance of HIV and general hospitals' inadequate protection measures for occupational exposure exacerbate fear and stigma. A survey conducted at two top hospitals in Beijing found that less than 30 percent of medical staff knew what to do after accidental exposure to HIV.
After another surgery at a Hunan hospital in November, Zhang can finally urinate normally, but he is still in pain when he walks, and Li doesn't know when her son may need surgery again.
Nearly four years of running around seeking medical treatment has cost the family financially and emotionally. After Zhang's accident, his elder brother dropped out of middle school because the family could not afford the fees, but he hasn't found stable employment and still depends on his parents for support.
Zhang is still in and out of hospitals while living in the apartment that his parents rented in Zhangjiajie, a city in Hunan that has better medical facilities than their rural hometown. He has few friends and spends most of his time playing video games or watching TV.
According to Li, Zhang is often grumpy. When she tried to stop him from playing so many video games, he shouted at her: "What else can I do? Leave me alone. I'm a useless person."
Li often finds herself at her wit's end. "As his mother, I shouldn't spoil him, but I can't get angry and scold him when I think about all the pain he has suffered," she said.
Though Zhang was a good student before his accident, he has now dropped out. Li tried to find him a new school, hoping to lift his mood with a new social environment, but she says that he has lost his will to learn. He says he has missed too many classes to catch up, and that he doesn't want to join a class in which he might be the oldest student.
Zhang's birthday is the only thing that excites him. He asked his mother for a cellphone, but they can't afford it. Li told him he would get a cake.
"Cake is good enough, but I want a big one," he said, a wide smile spreading across his face.
Editor: Qian Jinghua.

(Header image: 10-year-old Zhang rises from his chair after sharing a meal with his mother at a hospital in Shanghai, March 31, 2017. Zhong Changqian/Sixth Tone)