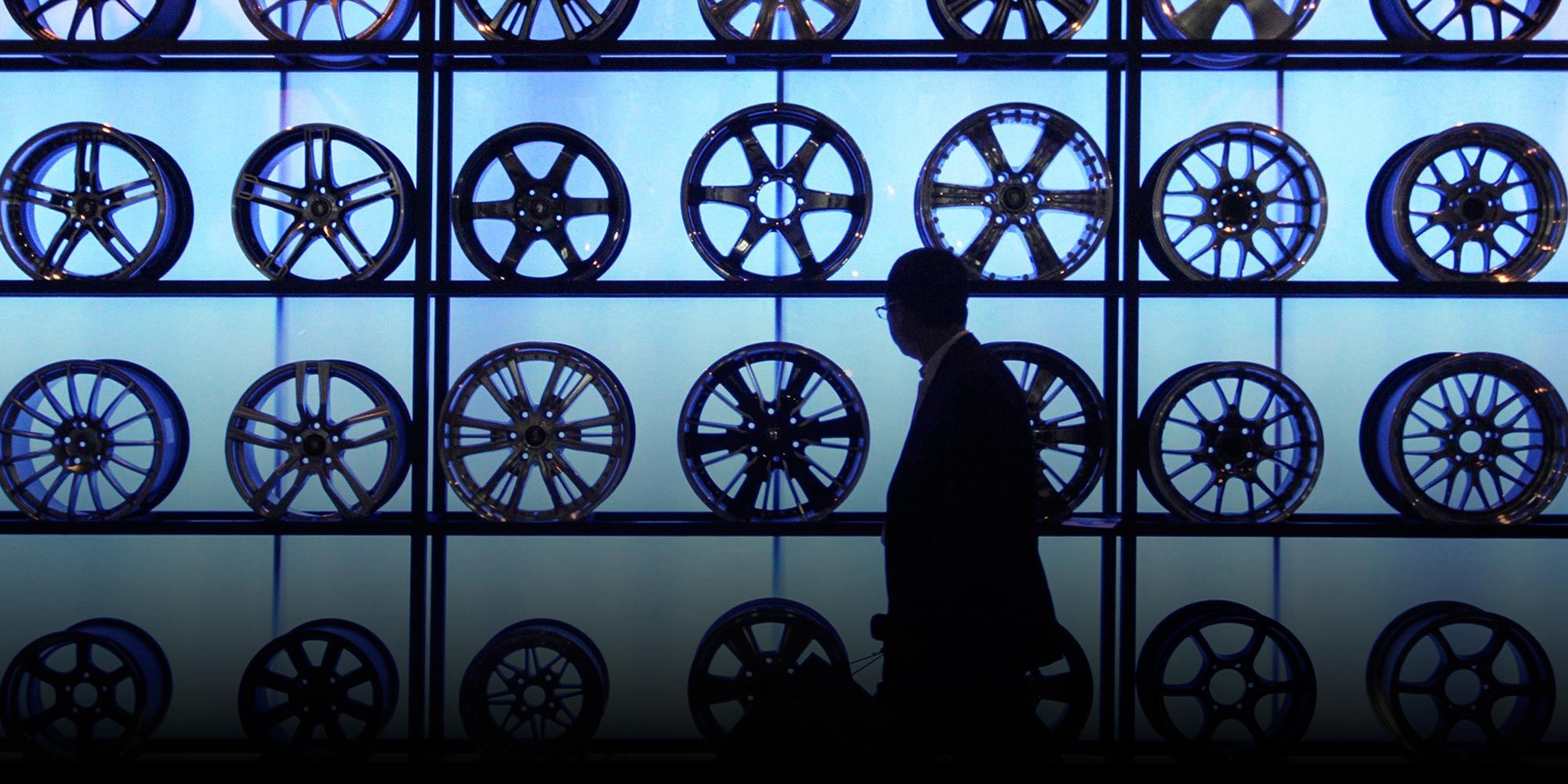 VOICES & OPINION
The Race to Build China's Ten Million Car Charging Stations
China is the world's largest market for electric cars, but poor infrastructure is hampering potential growth.
As of late 2016, there were around 2 million new energy vehicles (NEVs) on the roads around the world. China accounted for about half this total. Yet while sales have been strong, the country's charging station infrastructure is not keeping pace. China needs an estimated 10 million charging stations by around 2025, yet only around 150,000 stations were up and running at the end of last year.
China has embraced NEVs more than any other nation on earth. A recently announced government policy intends to pivot away from subsidizing companies who manufacture electric vehicles toward providing a mixture of subsidies and punishments, known as the "double credit" system. The policy will require auto manufacturers to ensure that a certain percentage of the cars they produce are NEVs. Those who fail to meet the quota will acquire negative credits, which, if allowed to accumulate, must be offset by either buying positive credits from other companies or cutting the production of fuel-burning cars.
Market demand and government support are helping to incubate domestic NEV companies like XPENG, NIO, CHJ Automotive, and Singulauto. Conventional auto manufacturers have also begun to transition toward NEVs, with tech companies like LeEco and Youxia Motors also joining the fray.
Yet these companies still face infrastructural obstacles to growth. In spite of a NEV-friendly policy and resource environment, sales are relatively poor. Early this year, the China Association of Automobile Manufacturers (CAAM) set an annual sales target of 800,000 NEVs. As of late June, however, fewer than 200,000 NEVs had been sold, less than a quarter of the proposed goal.
Over the last year or two, China has cut back drastically on its state subsidies to NEV manufacturers. This move has had two major effects: First, it screens out unscrupulous businesses that claim to make more NEVs than they really do so as to acquire funding; and second, it has made the industry more commercially viable and market-driven. While poor NEV sales can be attributed to changes in subsidy policy, they also shine a light on vehicle charging problems. In reaction to this, the State Council — China's cabinet — has also issued a directive calling for the construction of 4.8 million electric charging stations by 2020, sufficient to meet the needs of more than 5 million electric vehicles.
In reality, China's charging problem encompasses three issues. The first is the high cost of charging vehicles. At present, the majority of public charging stations are in commercial centers or transportation hubs. This means that drivers have to pay not only for charging services, but also for exorbitant parking fees. This is compounded by the fact that the cars must remain plugged in for several hours.
Second, charging stations involve significant up-front investment that can take years to recoup. Although the Chinese government has promulgated a series of policies to stimulate private investment in the sector, the price of charging services remains too low for investors to see significant returns, and businesses have had a hard time making a profit on their chargers. Given that the electric car market is much smaller than that for gas-powered vehicles, ultimately, it seems likely that a broad-based rollout of charging services will not take place until the number of electric vehicles on China's roads reaches a tipping point.
Third, there is no viable business model for running a charging station. In the public transportation, taxi, logistics, and sanitation sectors, all of which make good use of NEVs, charging services are typically run in-house. Charging stations on the country's highways are operated by another monopoly, the State Grid Corporation of China. In other words, the only market open to private investment is in residential, office, or commercial settings. Such locations are poorly suited to shared charging and also suffer from a lack of advertising opportunities.
That's the pessimistic way of looking at the situation, though. On the bright side, the above problems also present potential business opportunities. Since 2014, entrepreneurial enthusiasm for electric car manufacturing has grown among tech companies, with the big three Chinese tech giants — Baidu, Alibaba, and Tencent — promising hefty investment in the auto applications of artificial intelligence. The upper echelons of the industry chain, therefore, are undergoing a boom period. Only the very last link in that chain — vehicle charging — is holding back the industry's success. Once the cost problem is solved and the industry's business models have matured, all that's left is to speed up the time it takes for your car to charge.
Charging is a relatively traditional industry. Electric companies, many of which still rely on traditional design and manufacturing techniques, are now facing an ultimatum: Evolve or die. As cars become increasingly internet-based, so will charging stations. The domestic industry darling X-Charge, with its new generation of smart, easy-to-use, and highly functional charging stations, has made a big difference: Its networked, sharable charging system has been six times more efficient than its competitors, shortened the timeframe for recouping its investments to less than a year, and won plaudits from the investment community.
X-Charge has already compiled an impressive list of partners, including both domestic and international car manufacturers, auto dealers, and real estate companies. Its success marks a shift on the role of capital markets from merely observing industries peripheral to electric cars to actually sinking money into them. Whereas investors once saw charging services as loss leaders at best, now they are viewing them as potential cash cows.
Transforming China's vehicle charging infrastructure will not only bring about a transport revolution, it will also fundamentally alter the way we lead our lives. In the electric vehicle era, charging stations will become a community's most visible service hub. To guarantee the success of the electric car sector, companies must solve issues of vehicle range and capacity; but they must first and foremost fix the charging problem. When smartphones first appeared on the market, they rendered their predecessors obsolete in just three years. The same is true for NEVs: As electric cars get better and better, the real prize will go to whoever helps us power them.
Translator: Kilian O'Donnell; editors: Lu Hongyong and Matthew Walsh.
(Header image: Wu Changqing/VCG)