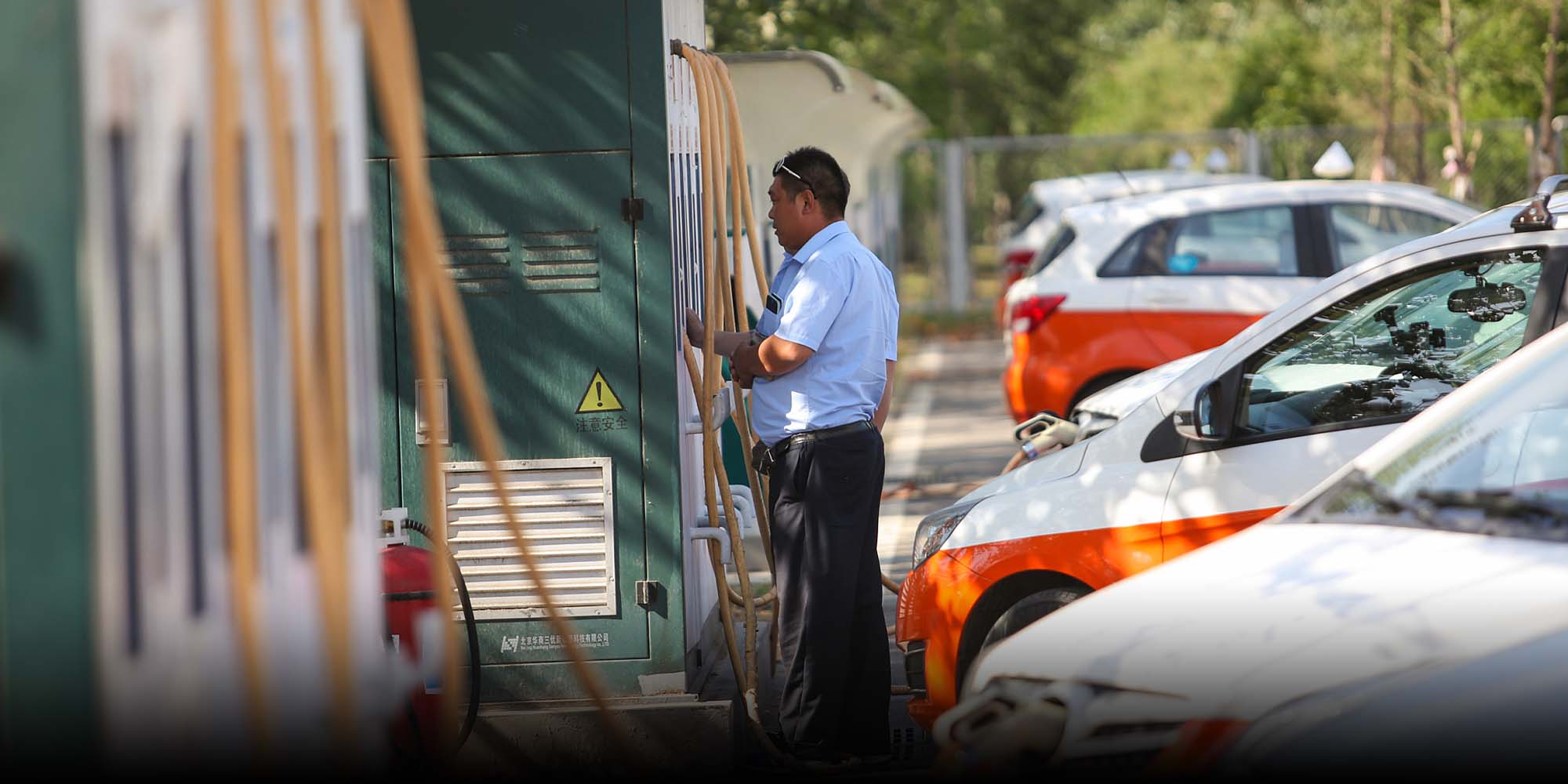 NEWS
Government Told to Rev Up Ratio of New-Energy Cars
Electric cars running off coal power aren't really green, environmentalists say.
New guidelines in effect from Dec. 5 instruct government bodies to take the lead in using new-energy cars — defined as those fully or primarily powered by electricity.
Issued by the State Council and the General Office of the Communist Party of China Central Committee, the guidelines aim to prevent corruption, ensure efficient use of resources, and standardize the management of official vehicles in Party and government organs.
The guidelines stipulate that government and Party authorities must use cars manufactured in China, and that official cars should only be replaced if they are broken and have been used for a minimum of eight years. As authorities gradually replace their fleets, they are expected to increase the ratio of new-energy cars. The guidelines also set the budget for purchasing each new-energy vehicle at 180,000 yuan ($27,000).
Huang Wei, a climate and energy campaigner at Greenpeace, told Sixth Tone that gasoline-powered vehicles consume fossil fuels, a process that produces air pollutants. In Beijing, she added, transportation is the source of nearly one-third of the city's smog.
But new-energy vehicles are only as green as their energy sources, Huang warned.
"Currently in China, more than 70 percent of the electricity supply comes from burning coal, so more electric cars will lead to more coal consumption, despite using less gasoline," she said. "Advocating for electric cars can't achieve the goals of reducing emissions and pollutants. It is essential to reduce coal [consumption] at the same time."
Nevertheless, in recent years, the government has issued several policies to support the development of a greener auto industry in China, which has been the largest market in the world for new-energy cars since 2015.
In September of this year, state ministries required that car manufacturers and importers selling over 30,000 conventional cars per year in China must have new-energy vehicles make up at least 10 percent of their total sales in 2019 and 12 percent in 2020. Companies that fail to meet these targets will have to pay fines or buy new-energy credits from other businesses.

He Jincong, an employee at the Shanghai Municipal Bureau of Administrative Affairs, told Sixth Tone on Tuesday that while the bureau has not yet received detailed, official instructions on the new guidelines, it has been using and promoting new-energy vehicles for years.
Editor: Qian Jinghua.
(Header image: A driver charges his new-energy car in Beijing, May 18, 2015. VCG)