Land reclamation projects and development along China's coastline are endangering the country's already-limited marine wetlands, which birds, fish, and even people depend on for sustenance and shelter, environmental group Greenpeace announced in a report published Wednesday.
According to the NGO, 11 coastal provinces, municipalities, and autonomous regions, will reclaim a total of 246,900 hectares of marine wetlands between 2011 and 2020. Though officially, Chinese policymakers maintain that any area of ecological importance should be strictly protected, development at the scale planned would mean crossing the central government's "red line" of 53.3 million hectares of wetlands nationwide that should remain free of human interference.
After nine months of field research in eastern China, Greenpeace determined that reclamation projects in Jiangsu — which has the most marine wetlands of any province — are rife with policy violations.
Specifically, two ongoing construction projects in Rudong County were found to overlap with a protected zone for spoon-billed sandpipers, a shorebird that has been on the International Union for Conservation of Nature's "critically endangered" list since 2013. Three hours' drive north of Rudong, an industrial park in Binhai County, continues to emit rust-colored waste into a river that runs through protected wetlands, after tenants were punished last year for environmental violations. And the Tiaozini reclamation project, overseen by the city of Dongtai, has allocated just 10 percent of its area to wetlands when its coastal development plan calls for 20 percent.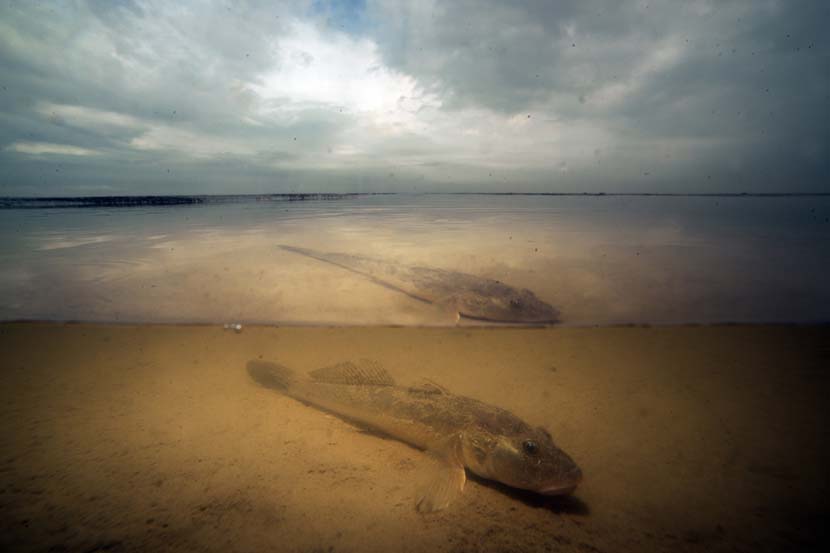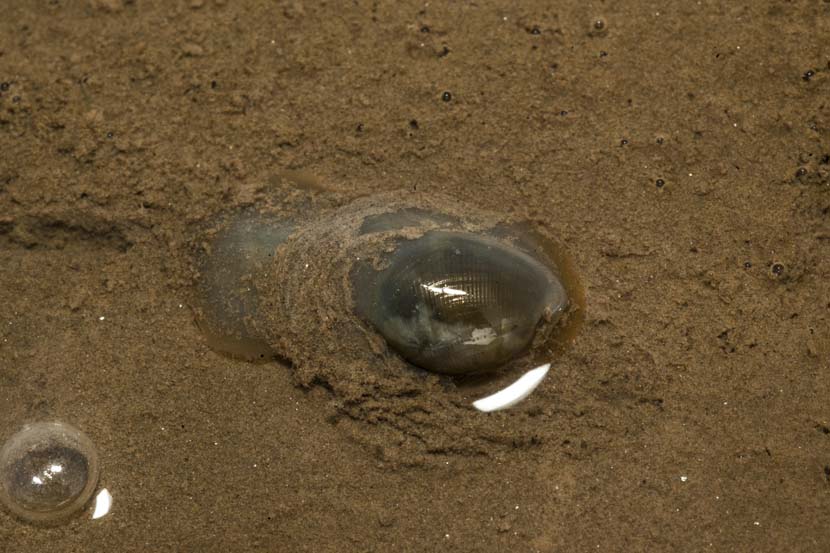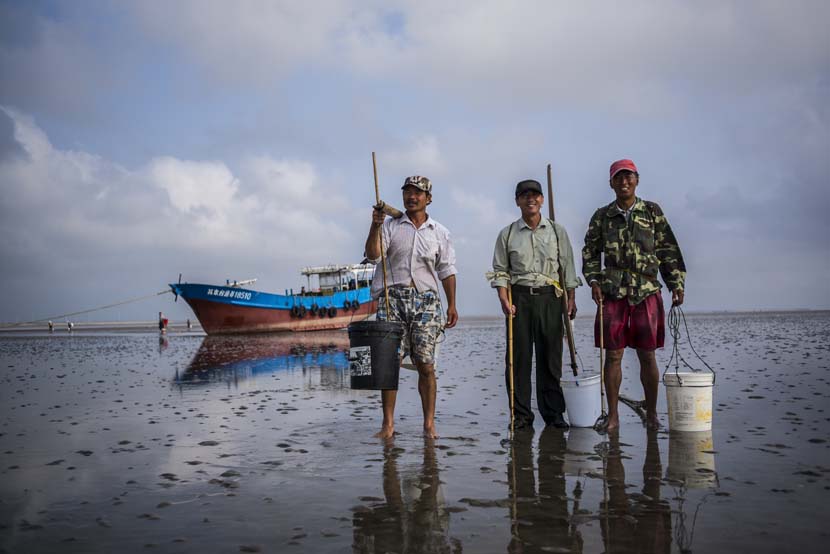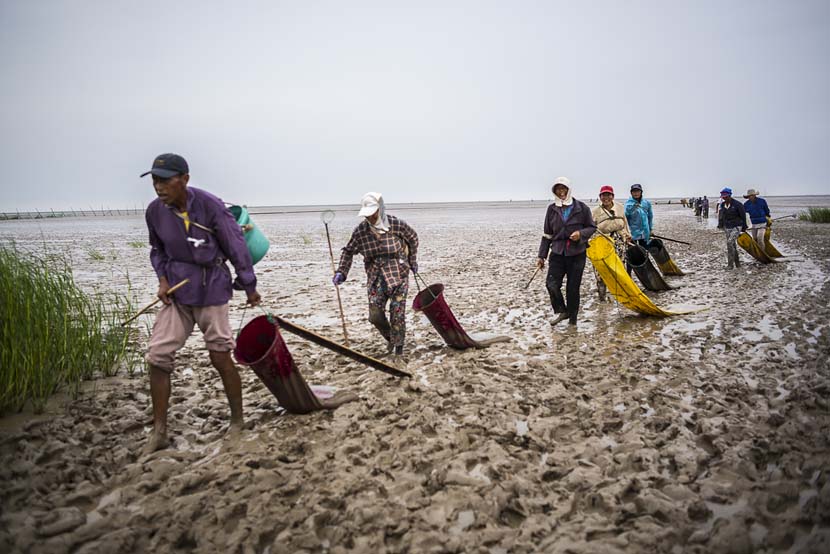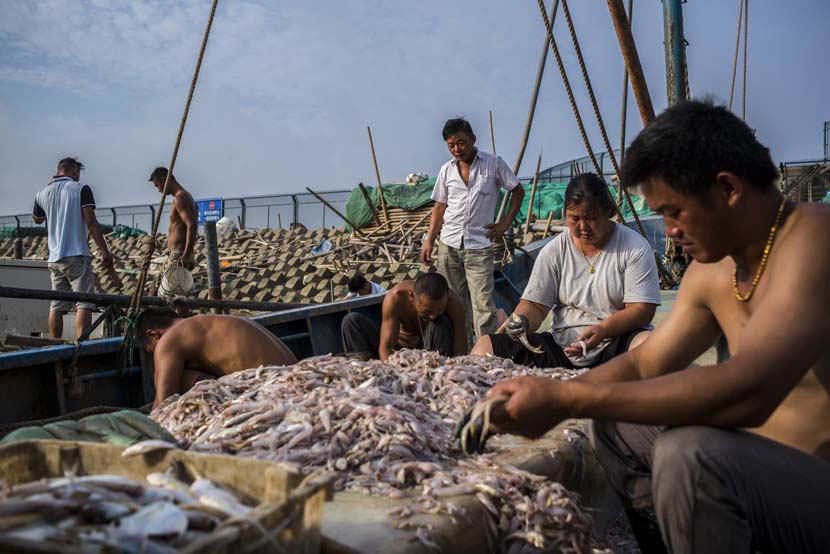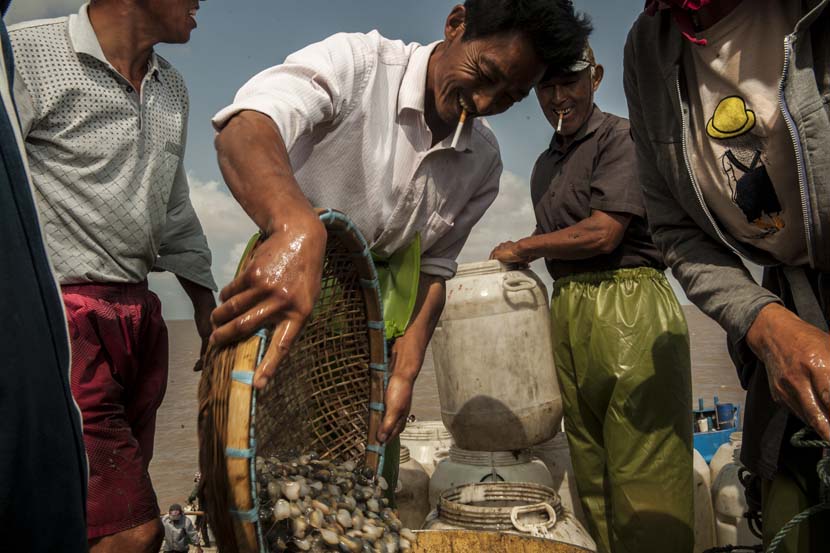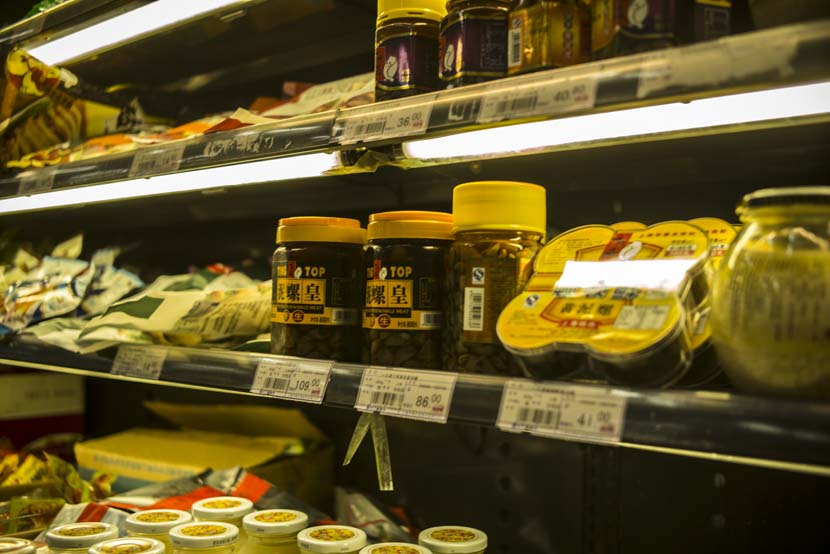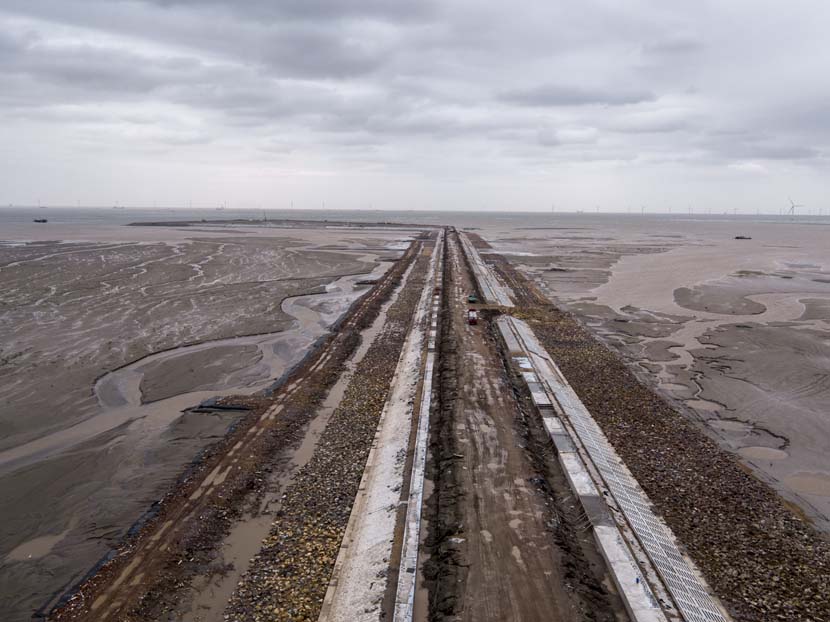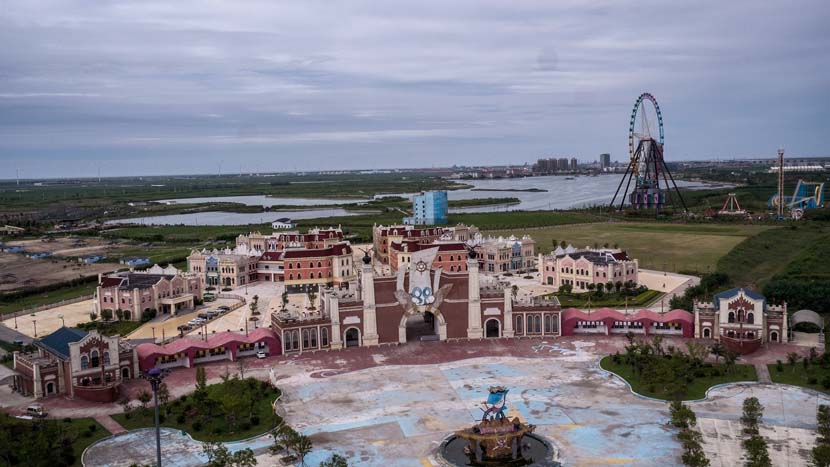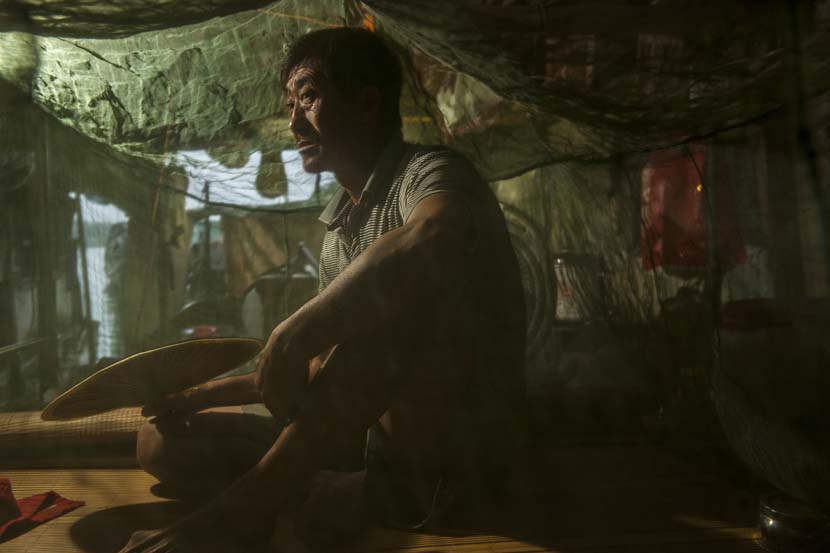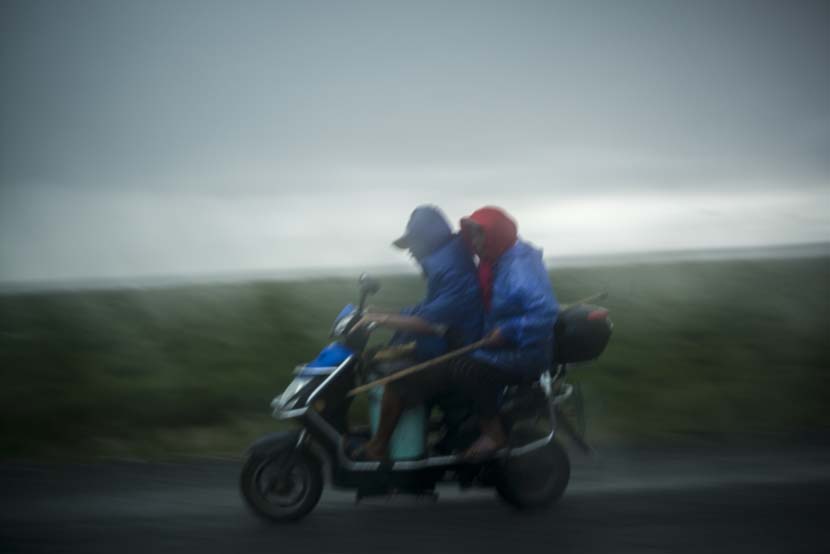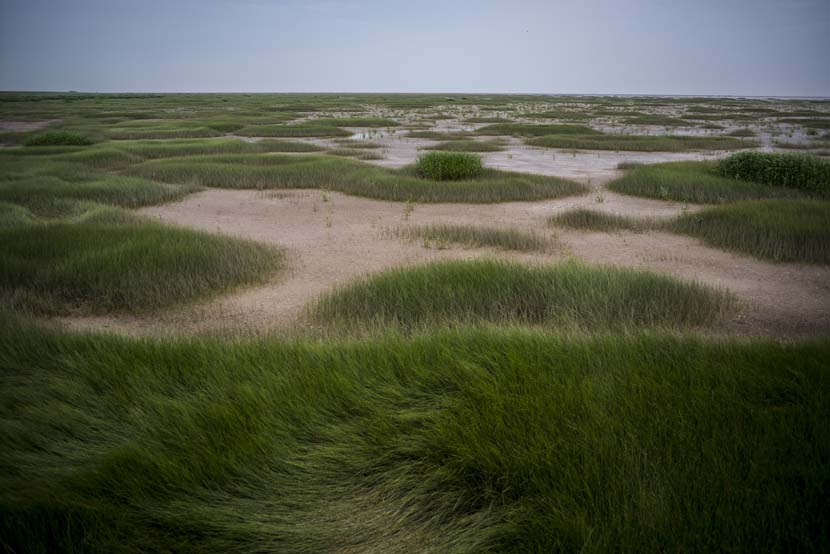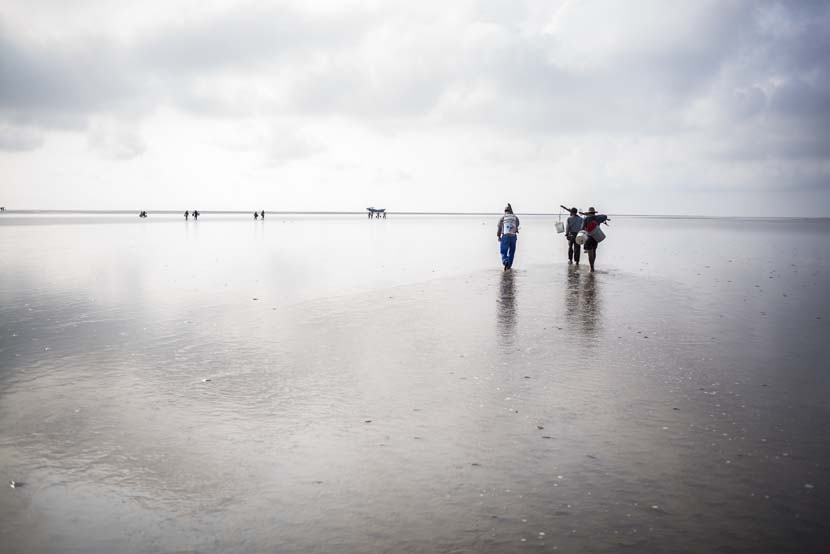 An official surnamed Lin who approved one of the Rudong County construction projects told Sixth Tone that the approval committee did not receive any negative feedback from the public during the project's environmental review period. And Yan Binlun, a professor from Nanjing Normal University who reviewed the same project, told Sixth Tone that though he could not remember the specific details of the plan — which he last saw over a year ago — it would never have been approved if it did indeed overlap with protected ecological zones.
Nevertheless, Greenpeace's researchers concluded that the excessive pace of reclamation for agricultural, industrial, and tourism purposes is to blame for reducing China's coastal wetlands, which have shrunk by half over the past four decades. Jiangsu in particular, located along the East Asian-Australasian Flyway, is an important stopover for migratory birds. According to He Xin, an avian researcher at the Shanghai Natural History Museum who also monitors the Jiangsu wetlands on a monthly basis, the rapid pace of construction in the province's reclamation projects is taking away a much-needed rest stop for terns and other shorebirds.
"Maintaining a slow pace of development is crucial," He said. For example, the Tiaozini reclamation — a 4.5 billion-yuan ($680 million) project initiated in 2011 to reclaim 6,750 hectares of land, or an area roughly the size of Washington, D.C., in its first phase to be put toward agriculture — inadvertently created a haven for migratory birds by introducing intertidal zones that are suitable for roosting. However, as the land's conversion to agricultural use ramps up, He explained, these intertidal zones are likely to disappear, dealing a heavy blow to the region's biodiversity.
Apart from affecting birds, the Tiaozini project also affects fisherman, who depend on mud snails and other coastal crustaceans found in the intertidal zones, said Zhang Jing, a senior marine and forestry campaigner at Greenpeace and the Jiangsu coastline project leader. All told, this niche industry generates a staggering 81 million yuan per year for the individuals whose livelihood it has become, she added.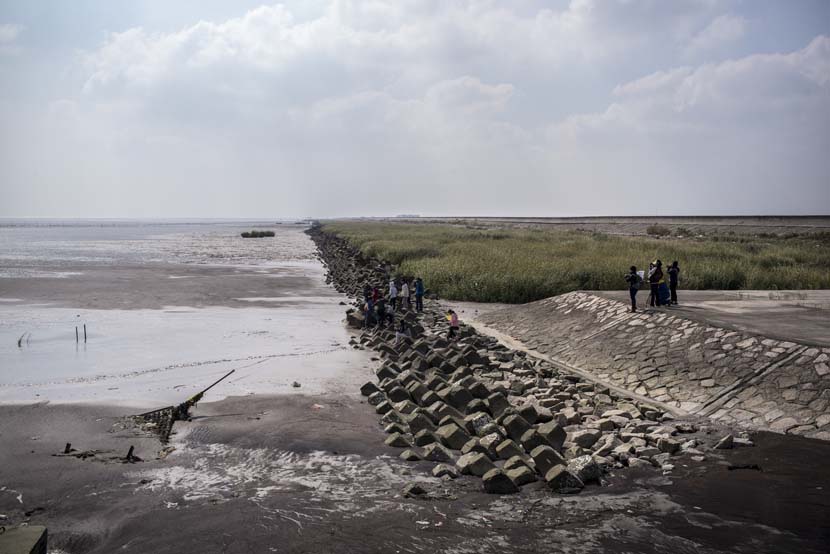 Wildlife experts and volunteers guide a group of bird-watchers on a tour of the coastal wetlands near Nanhui, Shanghai, Oct. 28, 2017. Xiao Shibai/Greenpeace for Sixth Tone
The fishing industry in nearby Shanghai, too, is being influenced by similar projects. One fisherman surnamed Xia, who sails off Nanhui, a planned coastal development 60 kilometers from downtown Shanghai, told Sixth Tone that reclamation and construction around Hangzhou Bay, just south of the city, have disrupted the reproductive patterns of several species of fish, including pomfret and mackerel.
"Fish that used to migrate back here from April to August are seeing their spawning grounds disappear," Xia said, adding that off-coast developments such as wind turbines are harming Nanhui's already-depleted fishing industry, which now counts just 31 boats.
Zhang, the leader of the field study, said the government's red line for preserved coastal wetlands should be held sacrosanct, as the environmental consequences of crossing it could be devastating.
"Central to adhering to this red line is protecting the marine wetlands," Zhang said. "The government should thoroughly investigate any illegal occupation of the wetlands, include more coastal wetlands on its list of strictly protected areas, and apply a supervision system for monitoring and protecting the red-line wetlands."
Editor: David Paulk.
(Header image: Fishermen hurry to load their catches onto a boat before going back for more, near Taizhou, Jiangsu province, June 29, 2017. Xiao Shibai/Greenpeace for Sixth Tone)