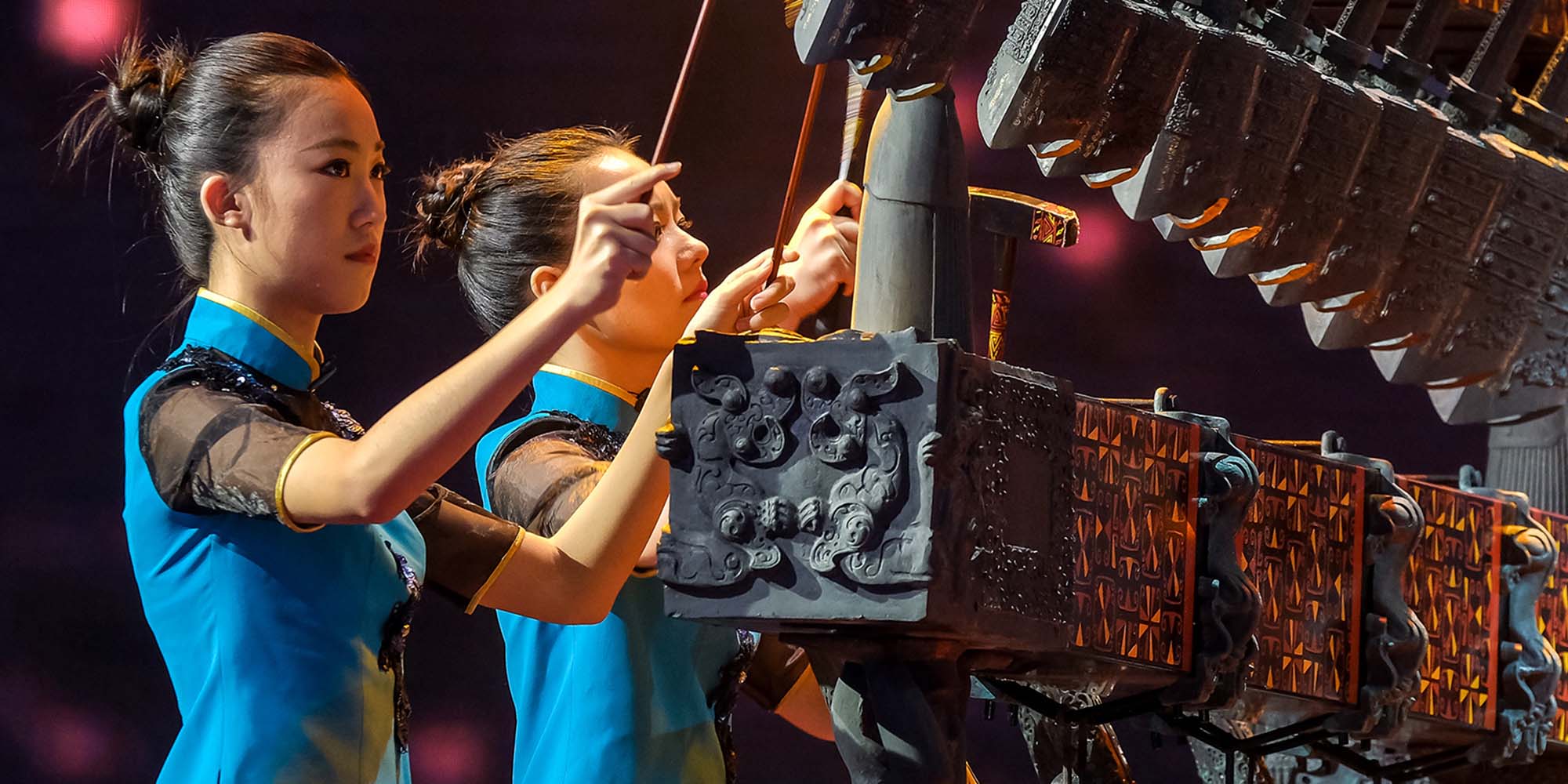 NEWS
Millennial Audiences Relish Relics and Re-Enactment
State broadcaster CCTV gets rave reviews for its first foray onto streaming platform Bilibili.
The stars of the latest television program to take Chinese social media by storm are not "little fresh meats," but priceless, ancient relics from museums around the country. With just two episodes aired, "National Treasure" has already become a surprise hit with millennial viewers, garnering an enviable score of 9.3 out of 10 on review website Douban — and even generating its own memes.
"Our aim is quite simple: to make more people fall in love with our history and museums," producer Yu Lei posted on microblog platform Weibo after the show's Dec. 3 premiere.
The China Central Television-produced series has been two years in the making. Each of the 10 episodes features three antiques and a celebrity "guardian" who later re-enacts each item's history. Online voting allows viewers to select the most popular antiques of the season, which will be displayed in a special tie-in exhibition at the Palace Museum in Beijing's Forbidden City.
In 2020, the Forbidden City will celebrate its 600th anniversary, and China has seen a surge of popular interest in history leading up to the event, with a CCTV documentary on Palace Museum restorers also becoming a success last year. "National Treasure" marks the first time that CCTV's variety channel has officially distributed a program on Bilibili, a streaming website known for youth-oriented, user-generated content. The account has gained over 1.8 million views.
Audiences have praised how "National Treasures" uses popular actors in dramatic re-enactments of the stories behind each antique. One skit focusing on ceramics from the reign of the Qianlong Emperor during the Qing Dynasty pokes fun at the emperor's taste in gaudy chinaware. Viewers responded by making their own stickers of the emperor's frowning and anguished expressions with captions such as "They don't understand," "No support," and "I feel so wronged."
But not all viewers are satisfied with the way the show presents the antiques. Mao Jiajing, a 31-year-old history blogger with over 100,000 followers on Weibo, criticized the anachronistic costumes worn by the actors. She told Sixth Tone that though celebrities can help reach a wider audience, the show should give more screen time to the museums involved.
"We have a misconception that museums are recondite," Mao said, "but in fact museums are just like a variety show, addressing regular people."
Correction: A previous version of this story said the series premiered on Nov. 3. It premiered Dec. 3.  
Editor: Qian Jinghua.

(Header image: A still frame from the online series 'National Treasure.' From the show's Weibo account)