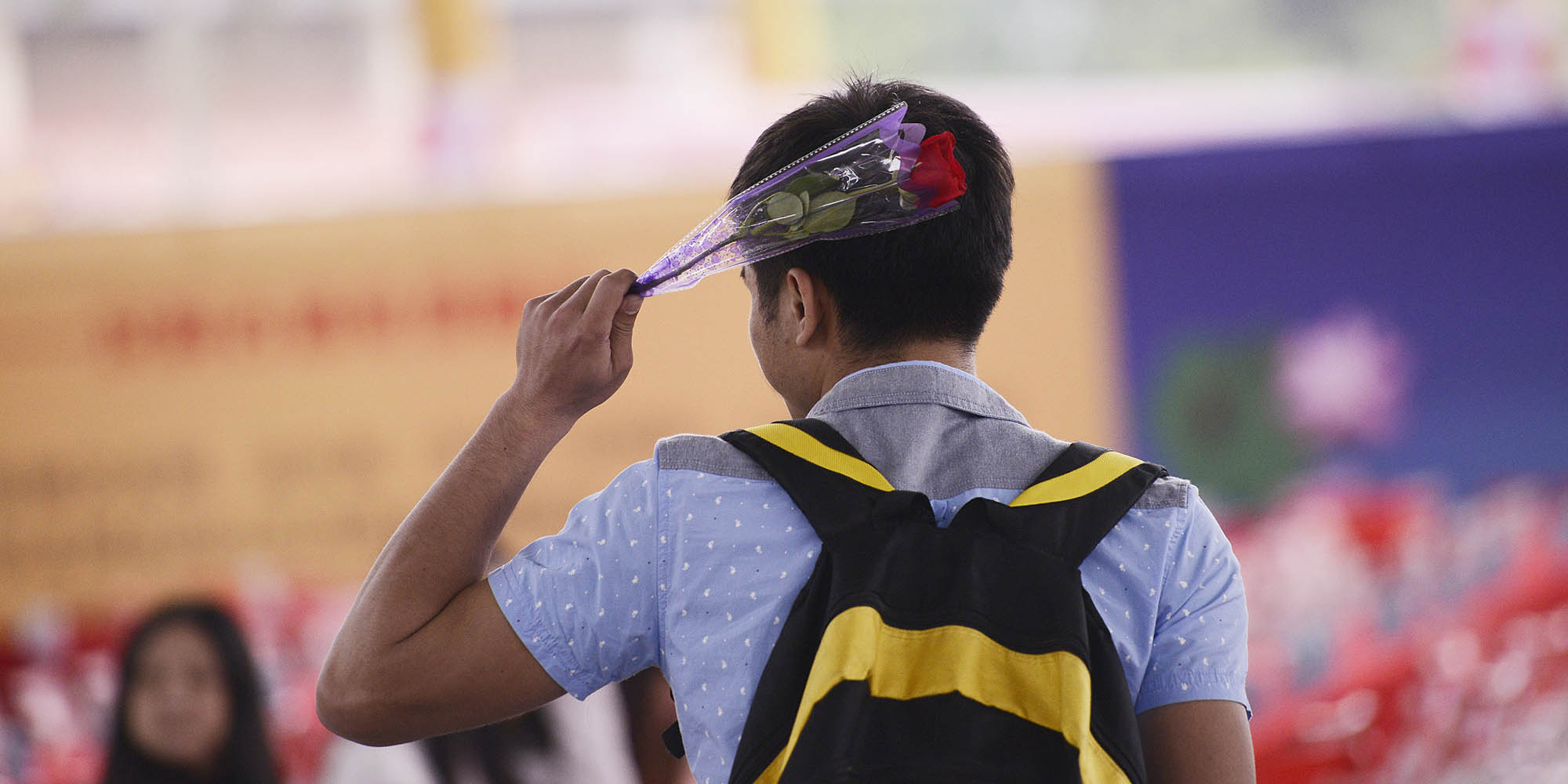 NEWS
Down to Fraud? Five Jailed for Scamming Singles
Beijing matchmaking agency squeezed 4 million yuan from people looking for love.
Romance can be expensive — even more so when it turns out to be a scam.
A court in Beijing has imprisoned five people for extorting 4 million yuan ($604,000) from dozens of people expecting to find romantic partners through a matchmaking agency they operated in the capital, The Beijing News reported Friday. The company targeted single women and men, promising them "high-quality dates" for premium fees. Some people paid up to 100,000 yuan in membership fees alone.
Police in Beijing arrested the gang following a tipoff from a female client surnamed She, whose date eventually revealed that he had been hired to dupe her. By the third date, the 50-year-old divorcée had shelled out almost 580,000 yuan. "I was convinced that since I'd paid that much money, the person they introduced me to wouldn't do wrong," she told The Beijing News.
The matchmaking agency, registered as Beijing Huashengtenga Information Consulting Service Department, assured 30 clients that they would meet wealthy life partners through the company. The company's founder was sentenced to 13 years in prison, while five other associates were given between three and 10 years' jail time for their fraudulent activities.
In the wake of such scams, the city's prosecutor issued a public service announcement on Dec. 5, advising people how to spot a con. The notice also warned that people who work for illegal matchmaking agencies as "marriage bait" can be convicted of fraud.
China's growing number of singles — an estimated 200 million at the end of 2015 — have provided a lucrative market for matchmakers, online and offline. While some parents still resort to so-called marriage markets in parks and public squares to find prospective partners for their children, more young people are turning to the internet. By the end of 2016, the country's online matchmaking sector was worth 3.4 billion yuan, according to a recent report by consulting firm iResearch.
But looking for love online can be rife with risk, as the industry is plagued by fraudsters who prey on people's emotions. To regulate the sector, the government has ordered dating sites to keep better records and users to register under their real names. And in May, the youth arm of the Communist Party of China announced that it would shoulder the civic responsibility of helping singles find that special someone.
Contributions: Joyce Siu; editor: Qian Jinghua.
(Header image: A man holds a rose during a blind date party in Dongguan, Guangdong province, March 20, 2016. An Dong/VCG)