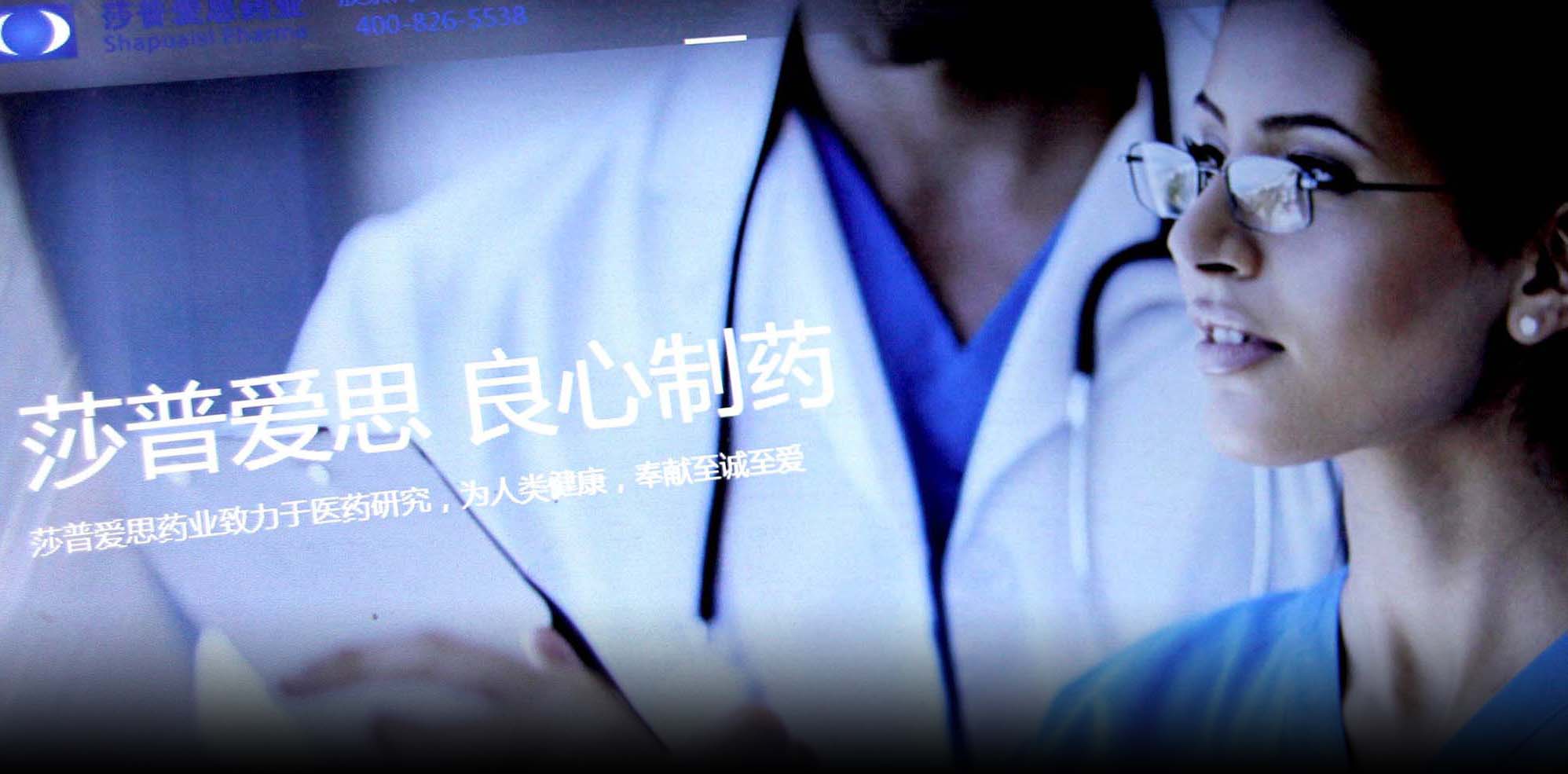 NEWS
Eye Drop Maker Slammed for Exaggerated Cataract Claims
Authorities order pharmaceutical company Shapuaisi to more thoroughly test its product.
The China Food and Drug Administration (CFDA) on Wednesday ordered a pharmaceutical company to test the effectiveness of its eye drops after it was accused of deceiving consumers about the product's impact on cataracts.
The regulatory body was alerted about Shapuaisi, a well-known eye care brand among Chinese consumers, after an online forum specializing in medical matters accused the company of resorting to "brainwash-style marketing" to peddle its product. On Dec. 2, the platform, DXY.cn, published an article on its social media account saying that Shapuaisi — whose pronunciation sounds similar to "sharp eyes" — was misleading people and putting their health at risk.
While the eye drops are a CFDA-approved product that can, according to the product's instructions, treat early-stage cataracts in elderly people, they don't have the potency to treat other eye ailments or remove cataracts, a condition that clouds the eye and reduces vision. The World Health Organization estimates that a total of 2.5 million Chinese are affected by cataracts, with around 400,000 losing their sight entirely from the condition every year.
Wang Kai, a cataract specialist at Peking University People's Hospital, told Sixth Tone that his ophthalmology department has never used Shapuaisi, and that surgeries are the best way to treat cataracts. "Medicine may relieve the effects in the early stages," he said, "but I don't have clinical evidence to prove this."
Shapuaisi's video advertisement features middle-aged and elderly actors and lists a number of eye-related problems, including cataracts, blurred vision, and deteriorating eyesight, that the eye drops can treat. An animation shows cloudiness dissipating as the eye drop covers the cornea.
In a written notice on Wednesday, the CFDA warned Shapuaisi that advertisements for the drug should strictly adhere to its approved applications. The administration has also asked the company to submit the results of clinical trials for the eye drops, which it must carry out over the next three years. In the meantime, the product will still be available on the domestic market, and the notice does not mention whether the company must withdraw the advertisement.
Wang Jinbao, a lawyer specializing in medical safety, told Sixth Tone on Friday that the use of certain phrases in Shapuaisi's ad exaggerates the product's application, violating national advertising laws. When this happens, he explained, "advertisers are given preliminary warnings and penalties, and if they still don't make reparations, authorities can suspend the sale of their products."
On Monday, Shapuaisi issued a statement explaining that one of the ingredients of its eye drops — 0.5 percent bendazac lysine — helps to delay the development of cataracts and improves eyesight to a certain degree. The company denied all allegations that its advertisement was deceptive or false.
In China, eye drops like Shapuaisi's can be purchased over the counter or online. In 2016, the company sold 28 million units of eye drops worth 750 million yuan ($113 million). Its annual report shows that it funneled almost 260 million yuan into advertising last year, while allocating just 5 million yuan for research and development.
The recent controversy is not the first time Shapuaisi has been in trouble for misleading advertising. In August 2013, Cui Hongping, an ophthalmologist at Shanghai East Hospital, accused Shapuaisi of falsely claiming to treat cataracts, and called generally for closer scrutiny of such medicines.
On Wednesday, Cui slammed the pharmaceutical company again for taking advantage of elderly people, who are often reluctant to resort to surgery. He told The Beijing News that such advertisements only end up delaying treatment and complicating cataract cases, and urged authorities to be more vigilant during the final stages of clinical trials, when the long-term effects of drugs are evaluated.
"An underqualified car is recalled after production," Cui said. "There should be a strict system and more attention paid during [the post-approval phase] of clinical trials."
Editor: Bibek Bhandari.
(Header image: A promotional image from eye drop brand Shapuaisi's official website.)