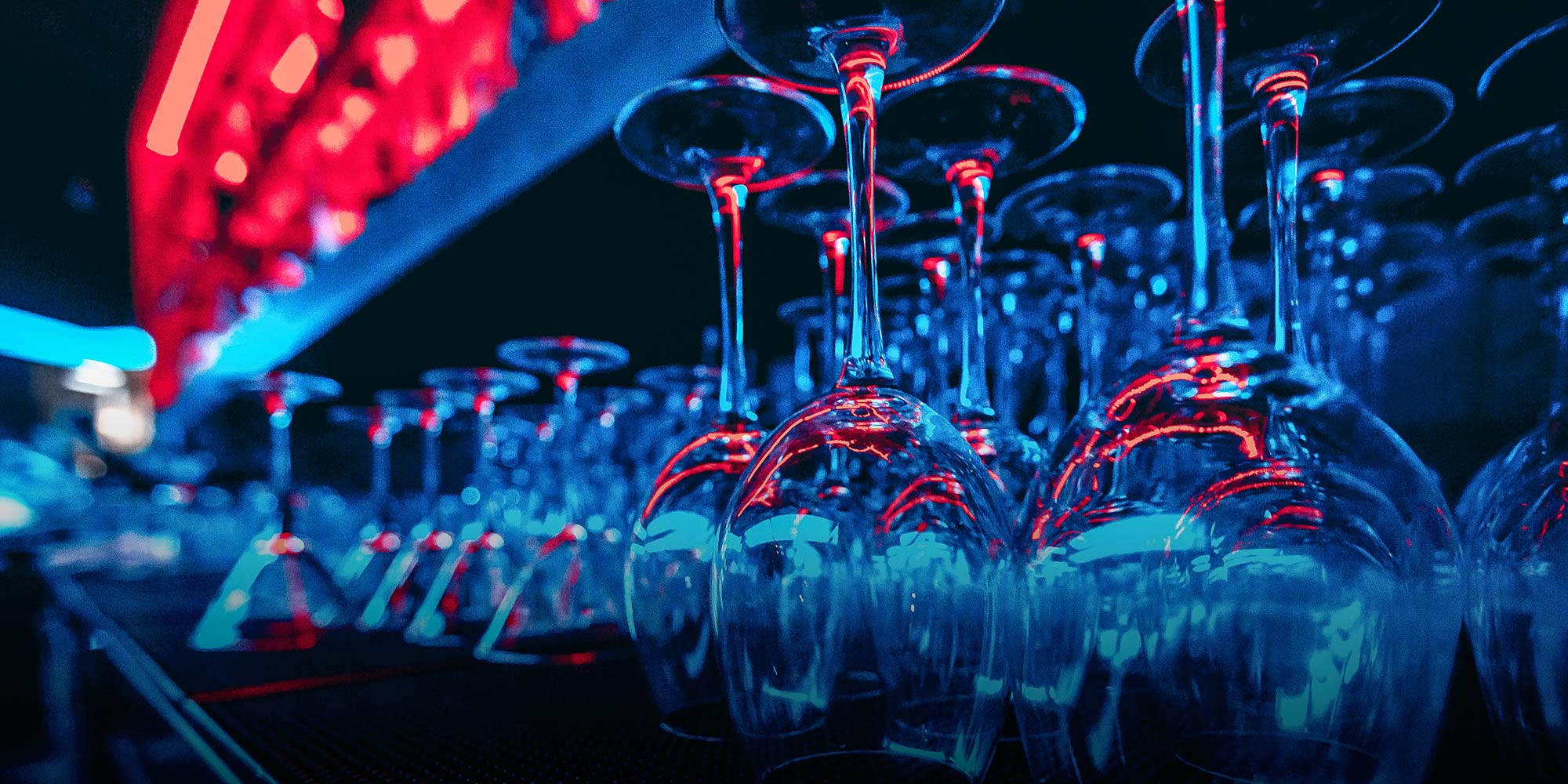 FEATURES
Locked in Limbo: The Curious Case of Wendell Brown
Over a year ago, a bar scuffle in southwestern China landed a former American football player in police custody, where he remains today.
Update: After beingsentencedto four years in prison in June 2018, Wendell Brown was granted early release on Sept. 24, 2019,accordingto The Detroit News. At the time of this update, he was flying back to Michigan to be reunited with his family.
When Antoinette Brown learned that three college basketball players were on their way home to the U.S. one week after being detained in China for shoplifting, she remembers feeling two distinct emotions. The first was relief that the boys wouldn't face more severe repercussions for a moment's poor judgment. The second was frustration that her own son has been locked up in southwestern China for over a year awaiting a verdict in his case — despite, she says, having committed no crime.
Wendell Brown, a 30-year-old native of Detroit, Michigan, was detained in September of last year after a night out with friends ended in a scuffle at a club in Chongqing. Even in the sprawling metropolis, Brown stood out. The 225-pound former linebacker played three years of football at Ball State University in Indiana before moving on to stints with teams in Canada and Austria. In late 2015, he joined the Chongqing Dockers of the American Football League of China, which now boasts 18 teams of mostly Chinese players in a dozen cities across the country. But when an injury put an end to his playing days, he shifted his attention to coaching kids.
On Sept. 24, Brown joined friends for a party at a club called True Color in Yuzhong District, Chongqing's ritzy nightlife hub. According to Brown's lawyers, surveillance footage later played in court shows Brown and another man bumping shoulders as they pass each other in a corridor. They exchange words, then shoves — before a glass bottle goes flying in Brown's direction. During the ensuing fracas, Brown's lawyers told Sixth Tone, the man rubs and then covers his left eye as if sensing a growing irritation.
Brown maintains that he was pushed first, and that while he shoved the man back, causing him to fall to the ground in front of his friends, he did not throw a punch or a bottle; he merely raised his arms to protect his face. He then went to a friend's bar nearby to wait for the drama at the club to die down. Around half an hour later, he returned to True Color: He had no reason to believe that anyone had been seriously hurt.
By the time Brown arrived back at the club, the police had shown up; they said they wanted to talk to him at the station. Soon club patrons were shouting at Brown in Chinese, a language he doesn't understand. Confused and frightened, he started to flee but then stopped and gave himself up. According to Brown's court testimony, the officers subdued him with a flurry of punches and kicks. No one besides Brown's lawyers, U.S. consular officials, and the judge presiding over his case have been allowed to see him since.
"He had been sending me messages all night, and suddenly they just stopped," said Emma Liu, Brown's girlfriend, who was in the neighboring province of Sichuan visiting her mother that evening. When a friend called her late at night and asked if she had heard from Brown or knew where he was, she began to worry. The next morning, she got a call from Brown's phone: It was the police, asking her to come to Chongqing.
Liu arrived at the station where Brown was being held at around 11 a.m. but was told she couldn't see him. The police asked her a litany of questions about Brown — where he was living, what he did for work — but offered little information in return. "I kept asking and asking," Liu told Sixth Tone, "but all they would say was that Wendell had been in a fight with a Chinese guy."
At one point during the time Liu spent at the station, she overheard a woman with a bandage wrapped around her head talking to a pair of officers. The woman's friend told Liu that she had been hit with a glass bottle at True Color the previous night, and that they had just come from the hospital. When Liu pressed them for details about the confrontation, their account was consistent with the security footage: They had not seen Brown seriously harm anyone.
Around 10 p.m., Liu finally gave up and left the station. "They told me there was nothing I could do except talk to a lawyer," she said. So Liu and Brown's friends made a group on messaging app WeChat to plan how they would get him an attorney and share information about the case.
The first lawyer they found requested a retainer fee of $15,000. "We couldn't afford that," Brown's mother, Antoinette, told Sixth Tone. She and Wendell's stepfather, Travon King, own a barbershop together in Detroit, and the money they make goes toward caring for their large family. Eventually, two lawyers agreed to take the case — one for a sum Brown's family could afford, and the other entirely pro bono.
The lawyers were able to visit Brown in jail and negotiate with the plaintiff, Yu Peitian, whom Liu described as a wealthy, 38-year-old cement company employee and a regular at True Color. "They said we had 30 days to work out a deal, or the case would go to trial," Antoinette recalled. In China, it's common to resolve legal disputes through such extrajudicial settlements: a mutually agreed-upon sum of money paid to the plaintiff as compensation for being wronged.
"From the beginning, Wendell's release was contingent upon earning the plaintiff's forgiveness," Shen Xi, one of Brown's lawyers, told Sixth Tone. But the negotiations proved futile: Medical reports stated — and the lawyers confirmed — that Yu had lost vision in his left eye and would have to have it removed, though there was no structural damage to the rest of his face. The price Yu initially demanded for his injury was 1 million yuan, or over $150,000.
"When we heard how much he wanted, I just about fainted," said Brown's mother. "Where's that kind of money going to come from? You tell me." But without paying the compensation — later reduced to 800,000 yuan — Brown would be charged with intentional assault, which in China carries a prison sentence of three to 10 years.
Though Antoinette created a GoFundMe page that raised $15,000 in pledges, the 30-day window for negotiations passed, and a trial was scheduled for July of this year. During the nine-month interim, Brown continued to meet with his lawyers and officials from the U.S. Consulate General in the nearby city of Chengdu, who also helped Brown exchange letters with his friends and family — their only means of communication.
Keith Lommel, a public affairs officer at the consulate, told Sixth Tone that he and his colleagues are actively monitoring Brown's detention and legal proceedings. "At this time, we have no new information in his case, including when a verdict will be handed down," he said.
A dozen or so of Brown's friends attended his trial, as did consular representatives. Antoinette said that she and her husband did not attend because they could not afford the travel expenses, and because they were afraid they could be locked up themselves, with no recourse, just like their son. Also absent from the courtroom was the plaintiff, Yu, though one of Brown's lawyers said she saw him outside the courthouse wearing a pair of sunglasses.
Though legal experts in Brown's camp warned him that — regardless of his guilt or innocence — he might be better-off taking responsibility for Yu's injury, he entered a plea of not guilty.
According to Liu, Brown's girlfriend, the case hinged on the club's security footage. After the bottle is thrown, the video shows Brown rush toward Yu. The events of the next few moments are unclear: The defense told Sixth Tone that a balloon floating against the ceiling obscured the corner of the shot that would have shown Yu's face, but that he didn't react as if physically struck. Brown's lawyers argued that, in any event, whatever their client might have done in that moment should constitute self-defense because a bottle was thrown at him first.
When Sixth Tone called the plaintiff, Yu, he said he had to speak with his lawyer and hung up. Subsequent attempts to reach him were unsuccessful.
Liu remembers watching Brown take the stand during the eight-hour court session. "Wendell was crying," she said. "He kept saying he was sorry, that he didn't mean to hurt anyone, and that he just wanted to go home and see his son." Brown's 10-year-old son, Wendell Jr., lives in Florida with his mother.
The case has progressed little since the trial. Brown's lawyers continue to visit him regularly, as do staff from the consulate. Even the judge, surnamed Zheng, has dropped in to check on Brown a handful of times. When reached by Sixth Tone, she said she was unable to comment on cases in progress.
Neither Brown nor his lawyers have been told when to expect a verdict, but if statistics are anything to go by, they have cause for concern: China's courts have a conviction rate of over 99 percent for criminal cases.
According to letters Brown writes regularly to Liu and his mother, he's trying to stay optimistic, though he's also increasingly frustrated by the glacial pace of the legal process. "If this keeps getting extended," he wrote in his last letter to Liu, "then what's the point of having a trial at all? What was the point of the court date?"
But Brown's pro bono lawyer, who requested anonymity to protect her privacy, said that he seemed positive when she visited him on Friday. "He's in good spirits," she said. "Mentally, he's just fine, because he firmly believes he is innocent."
To while away the hours in detention, Brown exercises, prays, reads the Bible, pores over the books and magazines the consulate staff bring him, and even organizes informal cross-training sessions for the other inmates. But mostly, he just sits and waits.
This story has been updated to clarify that Brown pleaded not guilty to the charge of intentional assault.
Additional reporting: Yu Dingzhang; editor: Matthew Walsh.
(Header image: 500px Core/VCG)