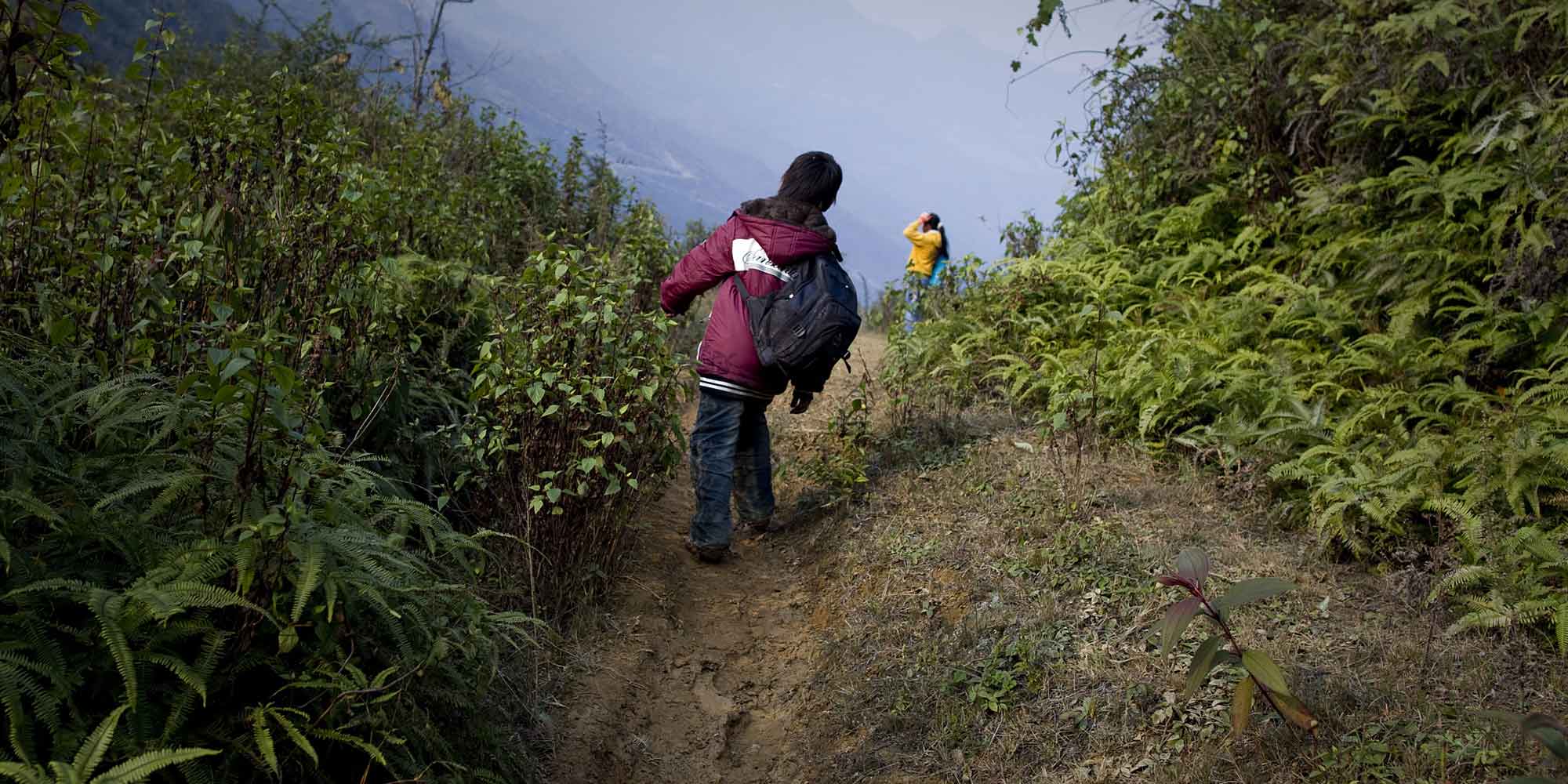 NEWS
Government Sues Parents to Get Kids Back in School
Education expert says the case lacks a clear legal basis.
A local government in the southwestern province of Yunnan claimed a win when three children in a remote village resumed attending school after authorities sued their parents.
In March, five students aged from 10 to 15 dropped out of school. For months, teachers and authorities tried to persuade the five families to send their children back to class, but without success. On Nov. 3, the Lajing Township government in Lanping Bai and Pumi Autonomous County, one of the poorest counties in the nation, sued their parents.
It's the first case in the province of a government suing its citizens over compulsory education, online new media platform Red Star News reported Wednesday. Ren Xinghui, a lawyer specializing in education law, told Sixth Tone that under the current system, the legal basis of such litigation is dubious.
The case opened on Nov. 24 in a village courtroom and had soon attracted media attention from around China. Authorities and parents were able to reach an agreement through mediation, setting a deadline of Dec. 1 for their children's return to school. Three of the five children have now returned to class, the township's deputy mayor, Li Zhifen, told Red Star News on Tuesday, while the other two are working in another city. Their parents have promised the two children will return to school next semester.
In China, it is mandatory for children to attend primary school and middle school. The nine-year compulsory education period stretches from roughly age 6 to 15, and tuition is free for all students. In areas with widespread poverty like Lajing Township, students also receive government stipends to support their studies.
Yet 7 percent of students across the country will drop out before graduating from middle school, according to a 2016 study by the Ministry of Education. In rural Yunnan, economic pressures and a culture of marrying and working young contribute to the dropout rate.
"A kid working in the city can bring back 20,000 yuan [$3,000] a year," an official at a county-level education bureau in Yunnan told media in 2014, explaining the local attitudes. "By the time he finishes school, all the good girls would be married, and it'd be hard for him to find a wife."
While Chinese laws say parents must honor their children's rights to schooling, there are no clear penalties for noncompliance. The Compulsory Education Law, implemented in 1986, gives county and township governments the right to "criticize and educate" parents or guardians, as well as order them to set a deadline for students' return to school, but it does not stipulate penalties.
"Current laws put the primary responsibility on public organizations such as governments and schools," explained Ren, the legal expert. "Parents also have responsibilities, but they're not compelled to fulfill them."
In Lajing, the township government has listed litigation as the fourth and final step for ensuring compulsory education, after promotion, rectification, and administrative punishments such as fines. But Ren said that though the local government has good intentions, such litigation lacks a legal basis, as it is an "innovation" that does not fall under civil or administrative law or provisions for pilot programs in the public interest.
In a similar case in 2007, two county governments in Xinjiang sued the parents of 29 children because they quit school for farmwork.
In September, the State Council, China's cabinet, issued a notice saying that parents who don't rectify their behavior could receive court orders — and in serious cases be subject to criminal charges. However, according to Ren, the notice is not enough to justify court involvement in such matters.
Ren said that more questions should be asked in cases like this, such as whether the families involved are struggling to send children to school because of the travel distance or boarding expenses. "Even if we solve the [legality] problem of litigation in such cases, it could have a negative impact by putting heavier burdens on families," Ren said.
"Reasons for dropping out are complex," said Wei Jiayu, the secretary-general of New Citizen Project, an NGO dedicated to migrant children's welfare. "In rural areas, whether children like to go to school largely depends on their teachers' attitudes toward them."
In an interview with local media in late November, deputy county chief Li Yihong said that the dropout rates in the county are now 0.09 percent and 0.87 percent for primary and secondary schools, respectively — far lower than the national average.
Editor: Qian Jinghua.
(Header image: A child walks to school through mountainous terrain in Guizhou province, Dec. 27, 2011. Zhu Danyang/VCG)