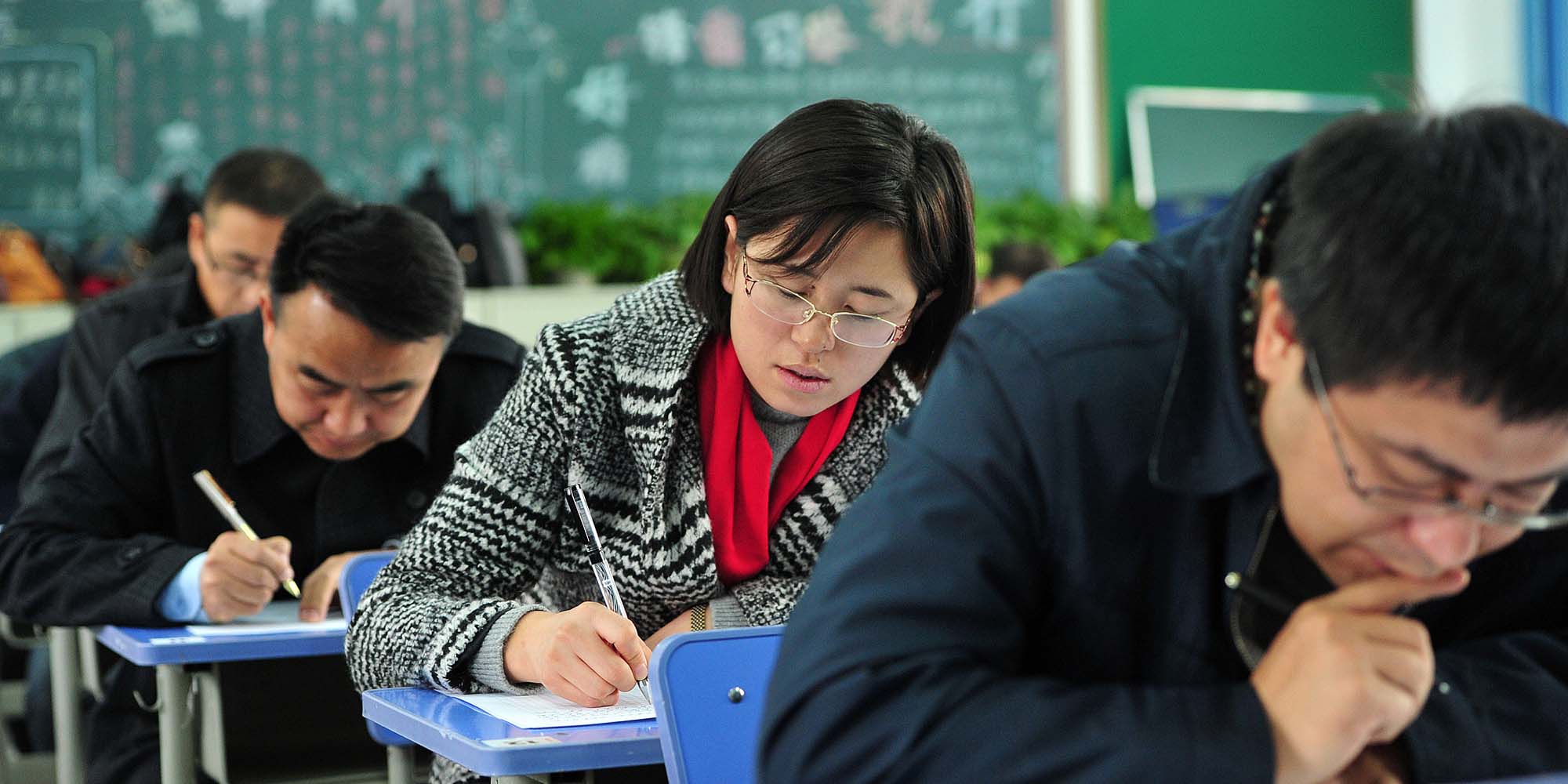 NEWS
More Performance Evaluations for Beijing's Civil Servants
The capital's cushiest jobs just got a little less comfortable.
In an effort to root out laziness, corruption, and dereliction of duty, Beijing's Party committee and human resources bureau announced Monday that civil servants in three districts will be subject to more frequent performance evaluations.
According to Beijing Youth Daily, the assessments will factor into rewards, promotions, work schedules, and special training eligibility for officials in Fengtai, Shunyi, and Changping districts by focusing on two categories: general and job-specific competencies. General competencies will take into account the civil servant's politics, work ethic, work style, and personal conduct, while job-specific competencies will measure the quality, quantity, results, and efficiency of the individual's work.
The notice also explains that the assessments will take place on a daily, weekly, monthly, or seasonal basis and will consist of three stages: self-evaluation, supervisor's evaluation, and feedback from higher-ups within the Party. Supervisors will then be tasked with relaying the evaluation results — including any suggested improvements — to their subordinates, either in person or in writing.
For diligent officials, being put under the microscope should not be cause for concern: The Party committee said it will also select "Annual Assessment Outstanding Staff," and those who do well on their evaluations could qualify for raises or promotions.
An official from the Ministry of Finance who is in charge of such assessments told Sixth Tone that under the current system, most civil servants have no trouble passing their evaluations, which are conducted just once per year and do not include quantitative criteria. Instead, she said, a civil servant might have to fulfill an "ideological and political education" requirement by attending a training at some point during the year. She spoke to Sixth Tone on condition of anonymity because she was not authorized to speak to media.
"What we're seeing with this pilot project in Beijing may eventually be carried out nationwide," Zhu Jiangnan, a professor of political science at the University of Hong Kong, told Sixth Tone. She added that the new program places special emphasis on deterring officials from being lazy, dabbling in corruption, and shirking responsibility.
Similar regular assessment plans have previously been implemented in other parts of China, albeit on a smaller scale. The tax bureau of Xuzhou, a city in eastern China's Jiangsu province, started conducting more frequent evaluations of its staff to reduce discrepancies like strong exam performance but poor observable performance.
"In the past, assessments were completed on a case-by-case basis," Jiang Min, the deputy director responsible for the tax bureau's pilot program, told an official publication of the Ministry of Human Resources and Social Security. "Then you started from scratch after each assessment." Now, however, the Beijing Party committee has assembled a team to take the past three years of official evaluations into account and change job assignments accordingly.
Sixty institutions and 10,300 civil servants in the three Beijing districts will be affected under the new evaluation system. The Beijing Party committee said in the announcement that it hopes to see similar measures implemented citywide in the near future.
Editor: David Paulk.

(Header image: Public servants participate in a document-writing competition in Yinchuan, Ningxia province, Nov. 21, 2015. Wu Xiaoyu/VCG)