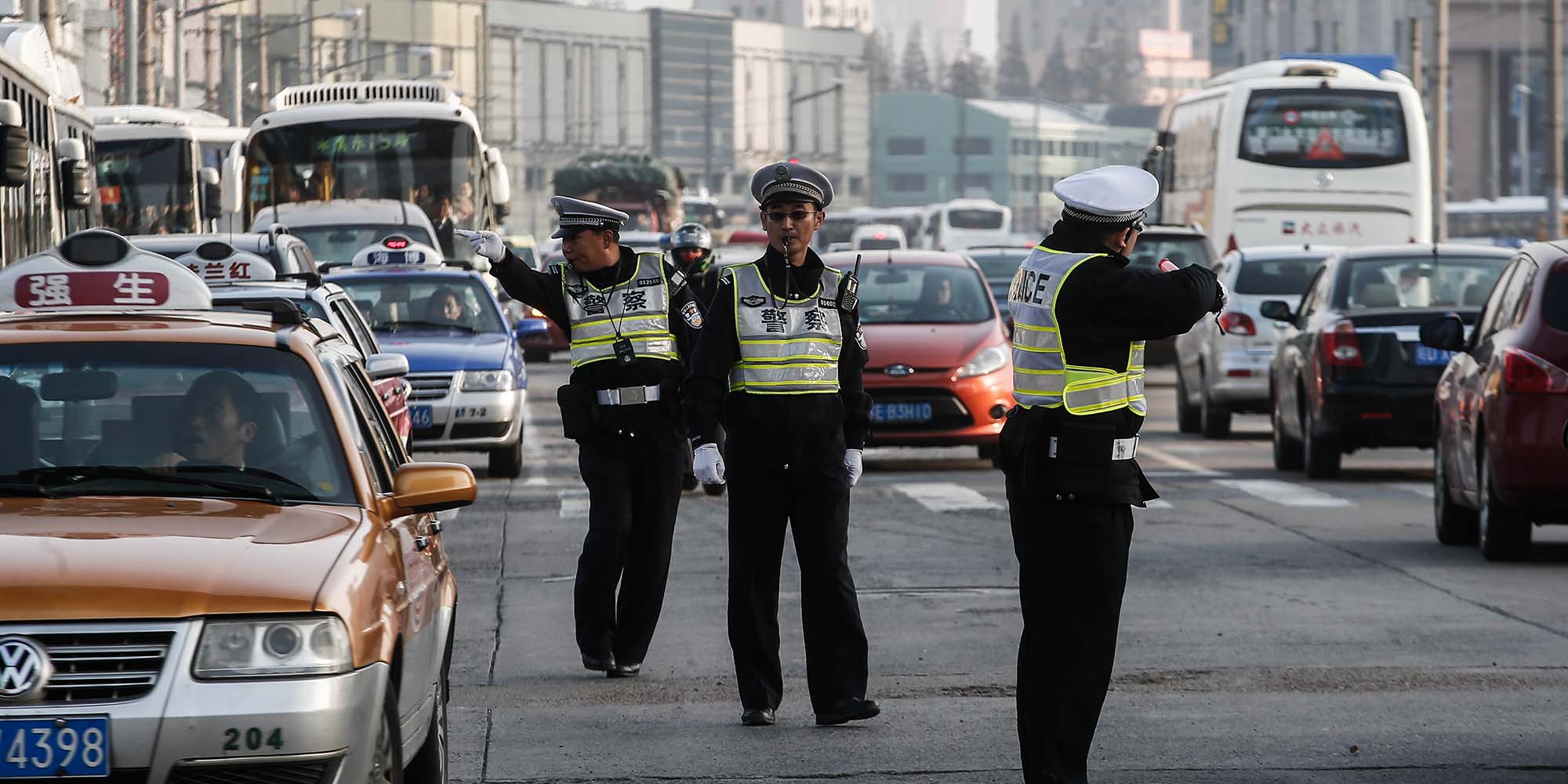 NEWS
China Goes Online to Speed Up Traffic Accident Resolutions
Provinces and cities across China have started trialing online rulings for fender-benders.
A new pilot program aimed at mediating car crash-related squabbles online rather than in court could, if successful, pave the way for quicker, cheaper resolutions.
Last week, four government entities — the Supreme People's Court, the Ministry of Public Security, the Ministry of Justice, and the China Insurance Regulatory Commission — jointly announced a plan to encourage drivers involved in traffic accidents in 13 cities and provinces to seek legal redress and obtain insurance payments online.
The move aims to increase efficiency, especially as the number of traffic-related cases increases in many parts of the country. For example, in the Beijing district of Mentougou, the number of reported traffic cases has risen by 30 to 40 percent in each of the last two years.
Traffic incidents can lead to lengthy processes: an initial police investigation, a calculation of compensation, settlement negotiations, and an insurance payment. According to a Sunday report by Sixth Tone's sister publication, The Paper, with the new platform, both parties involved in an incident fill out an online application. During the police investigation stage, the two sides would try to reach a resolution on their own, in which case a specially appointed mediator would simply go online and close the investigation, freeing up police resources.
But if the two parties cannot reach an agreement, the mediator would select the "No resolution" option, and open a civil prosecution case.
"The mediation period will be reduced significantly," one mediator, Jiang Lifeng, told state news agency Xinhua on Sunday. "Before, it took at least a month; now, it has been reduced to seven to 10 working days."
The online system could slash legal costs. In eastern Zhejiang province, for example, a Hangzhou branch of the People's Insurance Company of China (PICC), a major state-owned insurance provider, has signed on to the pilot program. Since the project was implemented in 2016, the PICC reported that litigation cases have halved, preventing 150 instances from moving on to courts. According to calculations made by Xinhua in its report, this translates into savings of around 450,000 yuan ($68,000) in legal fees.
In addition, simplifying the compensation approval process has reduced the amount of time accident victims must wait to receive payments from 15 days to just three days. The fastest record for payment was under 30 minutes, according to the same report from Xinhua.
"The biggest highlight is the platform's transparency," Du Wanhua, who works on the Supreme People's Court's pilot committee, told Xinhua. "All relevant data is easily searchable, especially compensation calculations, which allows lawyers to move forward with a case and raises work efficiency."
Last year, Sixth Tone reported on the Supreme People's Court's intention to integrate artificial intelligence, cloud computing, and big data into their "smarter courts" plan to improve the accuracy and efficiency of the judicial system. Dovetailing with that goal, the platform will host information for every traffic incident, making its data available for further analysis through artificial intelligence in order to predict future trends.
In addition to Beijing and Shanghai, the scheme is also being introduced in Chongqing, Hebei, Jiangsu, Zhejiang, Anhui, Shandong, Henan, Hubei, Guangdong, Hainan, and Sichuan.
The online traffic court test phase will last two years, with each province or municipality deploying the program according to its own schedule.
Editor: Colum Murphy.
(Header image: Police officers direct traffic at a busy intersection in Shanghai, Dec. 1, 2014. Yang Yi for Sixth Tone)