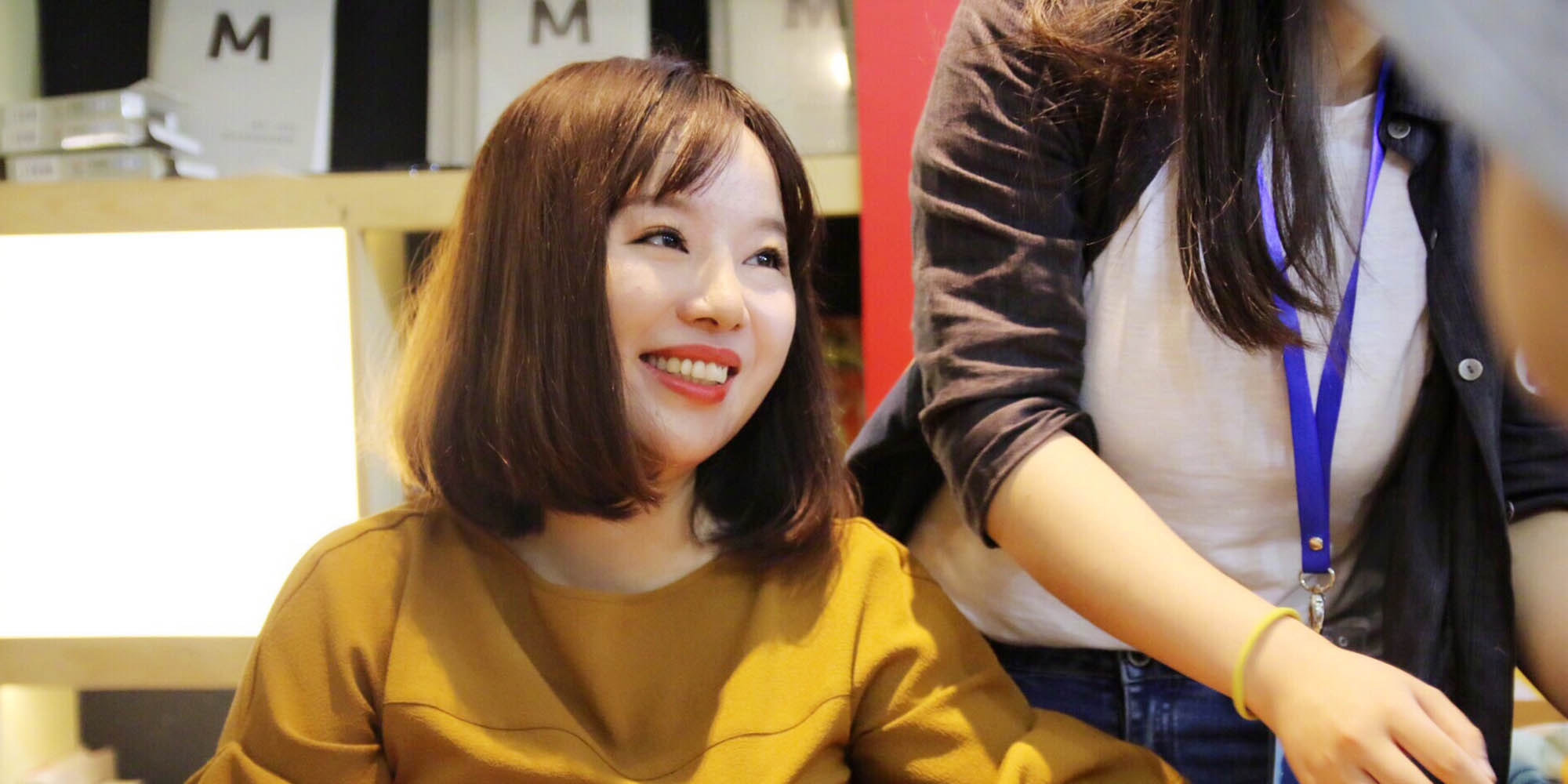 NEWS
Mimeng, China's Queen of Clickbait, Becomes Meme Fodder
Blogger and entrepreneur attracts support and derision for her foray into the exploding 'pay-for-knowledge' economy.
A tabloid blogger peddling wealth and self-improvement has become the internet celebrity China loves to hate-read.
Mimeng — who is rarely known by her real name, Ma Ling — has racked up close to 13 million subscribers in the two years since she launched her public account on social media network WeChat. Her readers love her frank advice, social commentary peppered with real-life stories, and clickbait headlines.
But the young entrepreneur has also been panned for her sensationalist style, and last week a meme mocking Mimeng and her mostly female legion of fans erupted on microblog platform Weibo.
The meme encouraged users to share screenshots showing how many of their WeChat contacts followed Mimeng. Those with a high ratio of Mimeng followers, joked Weibo users, are failing at life and should consider clearing out their contacts. The hashtag "How many of your friends follow Mimeng?" has been searched over 16 million times since appearing Thursday.
Yet Mimeng may be laughing her way to the bank while critics sneer. She revealed in a recent interview that she charges advertisers 750,000 yuan ($113,000) for a mention in her posts, and on Dec. 1, she launched a get-rich audio course to 50,000 subscribers — a record for China's audio instruction industry.
Podcasts promising success shortcuts to busy white-collar listeners have exploded in popularity in the last couple of years as part of China's "pay-for-knowledge" economy. Audio-streaming apps such as Dedao and Zhihu — which together boast over 50 million paying subscribers — offer knowledge from experts and celebrities on almost any topic, packaged into 10- or 20-minute talks.
Mimeng's lesson series, distributed through popular audio media platform Ximalaya FM, taps into the trend: The division of her company that produces the course is called "Cheese Is Coming!" — a play on "cheese" being a homophone of the Chinese word for "knowledge."
The course, "Mimeng Teaches You How to Make 50,000 Yuan a Month," raised eyebrows before it even launched when it advertised that if listeners' salaries did not increase by 50 percent over three years, they could apply for a full refund. The first few lessons — on topics like how to generate value beyond routine work — were well-received, but a two-hour livestream on Dec. 4 left listeners unimpressed.
The livestream began with several minutes of silence punctuated by typing sounds. "When are we starting again?" a hushed voice whispered. One user complained that Mimeng had ruined his reputation after he had recommended the course to more than 27 colleagues and family members.
The sloppiness is uncharacteristic of Mimeng. Born in Nanchong in southwestern Sichuan province, she studied Chinese at Shandong University before entering a career in journalism. Before she became a full-time blogger in 2015, she was chief editor of a Shenzhen consumer news magazine under Southern Metropolis Daily, a newspaper well-regarded for its investigative reporting.
As a new media entrepreneur running multiple accounts for clients, Mimeng describes working 16-hour days with her team of over 60 staff, starting at 10 in the morning and concluding with team meetings in the early hours of the morning. She says she hopes to grow "Cheese Is Coming!" into China's No. 1 brand for women's personal development, with lessons expanding beyond work and wealth to include topics such as family and relationships.
Brandishing the hashtag, one defiant Mimeng fan took the chance to proudly declare on Weibo: "I like Mimeng… I like the warmth and encouragement she gives me. I like that she makes me want to be a better me. I like her regardless of whether people in my friends list like or subscribe to her page."
Editor: Qian Jinghua.
(Header image: Mimeng during a meet-and-greet with fans in September 2017. From her Weibo account)