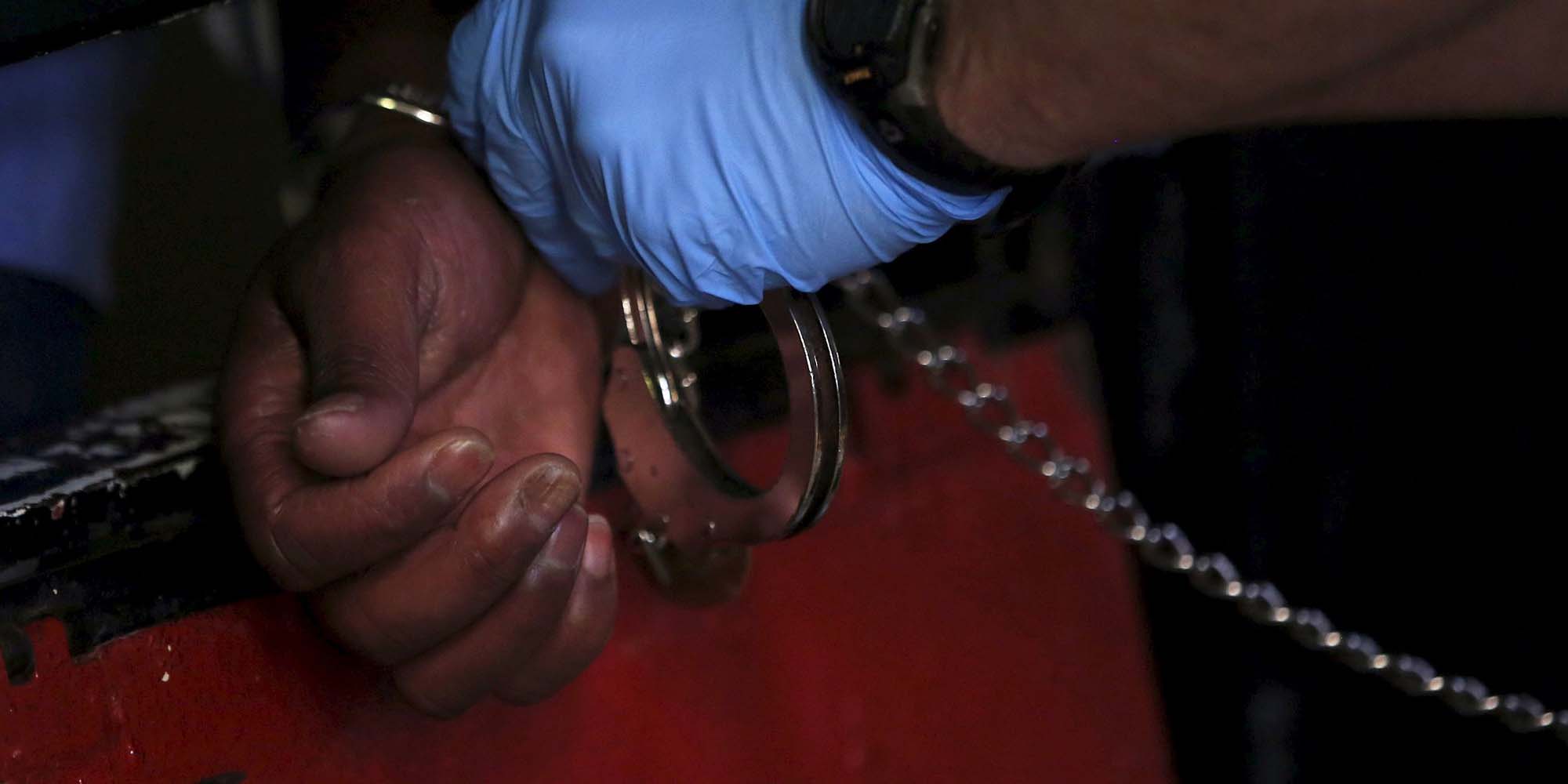 NEWS
Xinjiang Man Declared Innocent After Serving 15 Years in Jail
Convicted in 1997 for molesting and stabbing dozens of women, Zhou Yuan's name has now been cleared.
On Thursday, a Chinese high court exonerated a man who had already served 15 years in prison for a spate of stabbings and sex crimes in the 1990s, Sixth Tone's sister publication The Paper reported.
The accused, Zhou Yuan, had previously been convicted solely on the basis of his own confession, according to the court in Xinjiang Uyghur Autonomous Region, in China's northwest. The new verdict concluded that Zhou's confession was not reliable or supported by other evidence.
Zhou's lawyer told The Paper that though Zhou confessed, there was nothing to prove he had anything to do with the crime.
Starting in 1991, dozens of cases were reported in Yining, a city in Xinjiang close to the border with Kazakhstan, in which girls and women were attacked in their sleep. The offender would break into their house or dormitory, cut open their underwear, and stab them in the genital area.
In 1997, Zhou was arrested after one such attack at a Yining secondary school, and later confessed to 38 such stabbings. He was 27 at the time.
Zhou was convicted of intentionally harming and forcefully molesting women, and given a suspended death sentence. But a year later, police arrested another suspect, Hou Yong, who confessed to acts that matched those for which Zhou had been convicted.Hou was found guilty for just six out of the 34 cases that he confessed to, and executed in 1999.
Meanwhile, Zhou lodged several appeals that eventually lowered his prison term to 15 years. After he was released in 2012, he started appealing for his verdict to be overturned entirely. But though the Xinjiang High Court cleared his name on Wednesday, the ruling did not consider Hou's suspected involvement, and was merely based on the lack of evidence for Zhou's guilt.
A number of wrongful convictions have been overturned in recent years, as China's supreme court leads a push to review verdicts based on shaky evidence and coerced confessions.
Already, people are calling Zhou "Xinjiang's Nie Shubin" in reference to the man who was given the death penalty in 1995 for raping and murdering a woman and exonerated last year after another man admitted to the crime.
Editor: Qian Jinghua.
(Header image: Stephen Lam/Reuters/VCG)