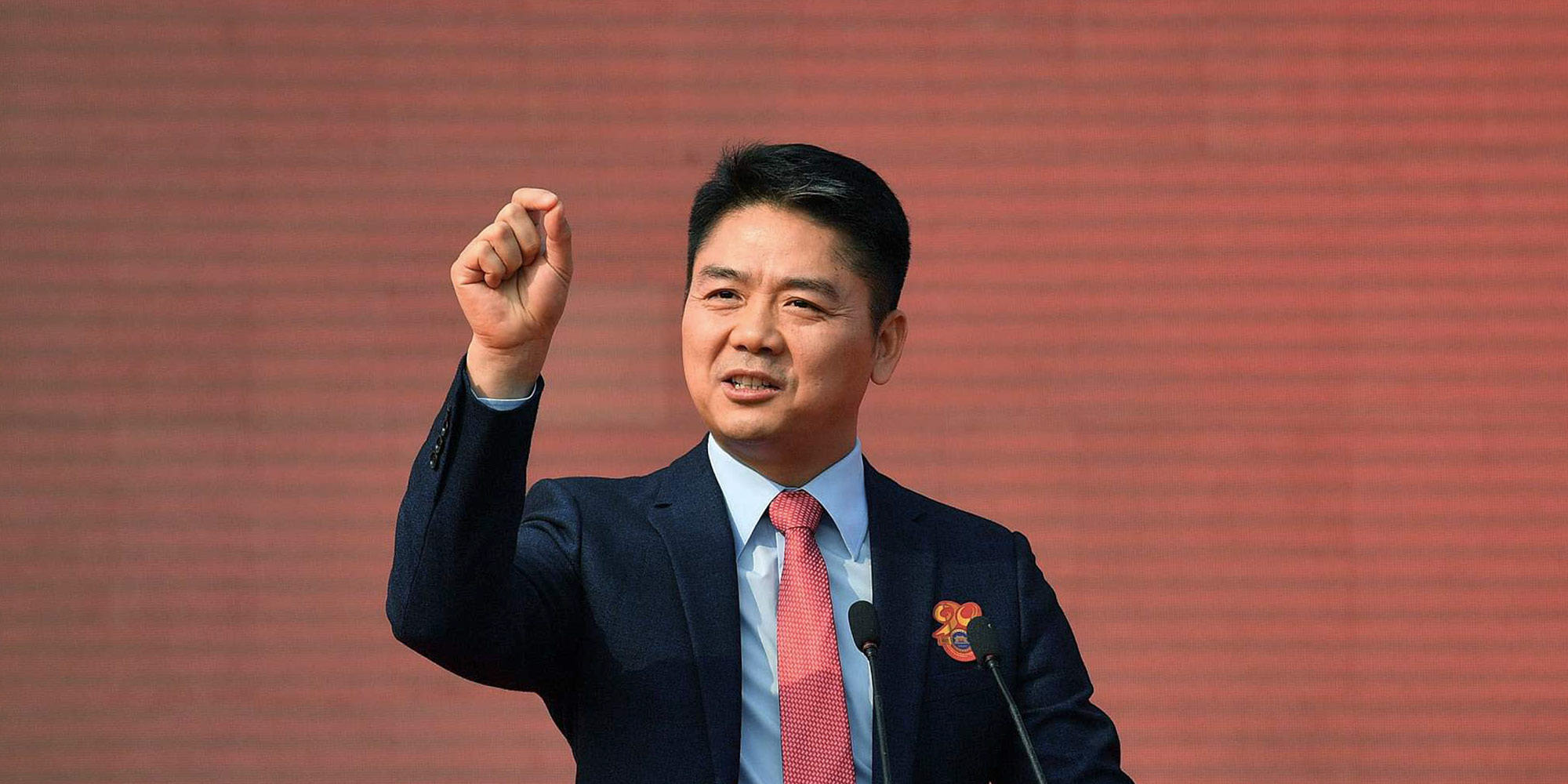 NEWS
Billionaire CEO of JD.com Named Head of Impoverished Village
Liu Qiangdong says he has always dreamed of being a government official, vows e-commerce will lift Hebei village out of poverty.
After being named honorary director of a small village in northern China, the head of one of the world's largest e-commerce companies has vowed to lead its residents out of poverty.
JD.com's founder and CEO, Liu Qiangdong — also known as Richard Liu — posted a photo of a business card bearing his new title to microblog platform Weibo on Friday. "Let me set a small target," he wrote. "In five years, I will increase the average income of these families by a factor of 10. The whole village will be rid of poverty."
Zhu Fenglong, the committee director of Pingshitou Village, in Hebei's Fuping County, told Sixth Tone that Liu would attend the swearing-in ceremony on Tuesday. In 2012, Fuping County was one of 592 counties whose average annual income was less than 1,300 yuan (then $206) to be targeted under China's national poverty alleviation program. According to Zhu, there are 669 residents in Pingshitou Village, where annual incomes range from 3,000 to 7,000 yuan. (The government's list of "key" poverty-stricken counties has not been updated or revised since 2012.)
Though the details of Liu's plan to boost the local economy remain unclear, he said in the Weibo post that he would achieve his target by introducing the village to e-commerce. In September 2016, JD.com signed a poverty reduction deal with Fuping County that would allow villagers to market and sell their produce online. In Pingshitou Village, for example, apples are a major source of income, according to Zhu.
As people living in the countryside have gained access to the internet, e-commerce has been a boon for poverty relief in rural villages, which accommodated 43 million impoverished people as of 2016. In November 2016, a poverty alleviation leading group under the State Council, China's cabinet, announced a goal of half of the country's 832 poverty-stricken villages being served by rural e-commerce sites by 2020.
One of the most successful rural e-commerce initiatives to date is Rural Taobao, the countryside counterpart to Alibaba's online shopping platforms, Taobao and Tmall. Launched in 2014, Rural Taobao hopes to bring e-commerce to 100,000 villages across China by 2019.
However, some critics claim that e-commerce does little to stimulate flagging rural economies. Yu Xueyi, a former Rural Taobao franchisee, wrote in a previous commentary for Sixth Tone: "Instead of helping farmers establish themselves in the market, [Alibaba] just wants to see countryside customers buy products that were too hard to get hold of before."
Meanwhile, JD.com — Alibaba's top competitor — isn't lagging far behind. In recent years, the company has collaborated with impoverished villages to incorporate sellers into its own e-commerce platform. By the end of the second quarter of 2017, JD.com reported to have helped over 6,000 rural business owners from poor villages sell products on its online platforms.
Liu, for his part, has shown no lack of enthusiasm for his latest title. "I have finally realized a dream I've had since childhood," he wrote on Weibo, referring to his lifelong aspiration to serve as a government official.
Calls to Liu's office in Pingshitou Village went unanswered on Monday, and a PR representative for JD.com said she could not comment, as she was not familiar with the matter.
Editor: David Paulk.
(Header image: Richard Liu, founder and CEO of JD.com, gives a speech at an event in Suqian, Jiangsu province, Oct. 28, 2017. Bai Zhiyong/VCG)