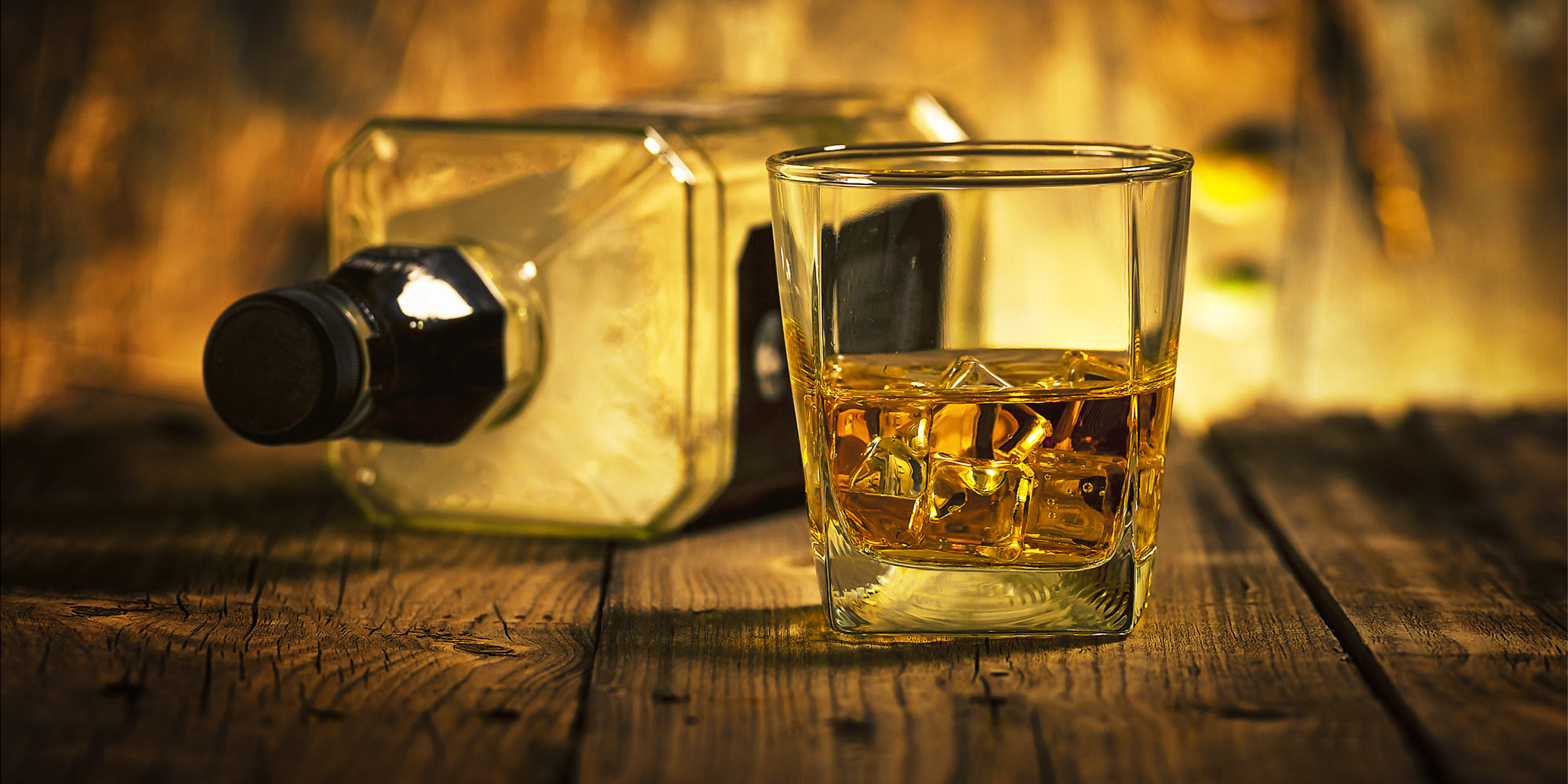 NEWS
Counterfeit Whiskey Poisons 22 at Guangdong Bar
Police detain 4 people on suspicion of selling liquor that contained methanol.
Twenty-two people were hospitalized in southern China after consuming beverages that contained the toxic chemical methanol.
The patients fell sick over the course of last week after visiting a bar called Muse in Heyuan, a city in Guangdong province. They exhibited symptoms such as vomiting, visual impairment, and dizziness. Some even fell into a coma, and four people required treatment in the intensive care unit, the Guangdong Food and Drug Administration announced Saturday.
Muse has a valid business license and other documentation, but a government inspection team found bottles of two flavored whiskey brands, Flylions and Faliya, for which the bar could not produce a receipt. Tests revealed they contained methanol, which is similar to but far more potent than ethanol, the alcohol commonly found in liquor.
Four suspects — including the bar's manager and the liquor supplier — have been detained, Heyuan police said Saturday.
Labels on the bottles showed they were from Weiyade Wine Company in Penglai, a city in eastern China's Shandong province. Company representative Liu Yiming told Sixth Tone on Monday that Weiyade had not produced the beverages in question. "Someone counterfeited our brand," he said, adding that the incident has harmed the company's reputation.
Following the Guangdong case, the China Food and Drug Administration on Saturday announced a ban on the sale of Flylions and Faliya, saying that counterfeit bottles containing methanol had been sold to bars and other businesses in several provinces around China. It asked local authorities to investigate and notify police of any illegal liquor sellers or buyers.
The food and drug administration of Hainan, an island province south of Guangdong, raided a bar called Miami in the city of Wenchang on Saturday. Inspectors found a peach-flavored Flylions whiskey, also purportedly from Weiyade, of which Miami had already sold 47 bottles. The bar's remaining stock of 553 bottles has been confiscated. The manager told local media that he had bought the liquor through messaging app WeChat.
Mixing methanol with ethanol is a cheaper way to produce alcoholic beverages, said Li Jiajie, a lecturer who specializes in food safety and food science at Renmin University of China. "The main way methanol harms people is that it damages eyesight and can cause blindness," she told Sixth Tone.
Only specialized instruments can test for methanol, Li said. "It cannot be detected through a quick examination," she said, "and certainly not with just the naked eye."
Wang Jianzheng, vice president of cigarette and liquor retail chain Sutang, told Sixth Tone that there are two types of counterfeit alcohol on the market: One substitutes methanol for drinkable alcohol, while the other involves putting low-end products in bottles that resemble those of well-known brands. Wang said the former is rare while the latter is more common, but typically in remote areas.
One of the most shocking cases of methanol poisoning occurred around China's Spring Festival in 1998. In the northern province of Shanxi, more than 20 people died, and hundreds more were affected. Six people responsible for manufacturing the toxic liquor were sentenced to death. The tragedy was followed by a crackdown that improved oversight of liquor production, Wang said. "Currently, there are very few manufacturers of toxic and harmful liquor [containing methanol] on the market," he said. "After all, it's illegal."
Editor: Kevin Schoenmakers.
(Header image: Moment/VCG)