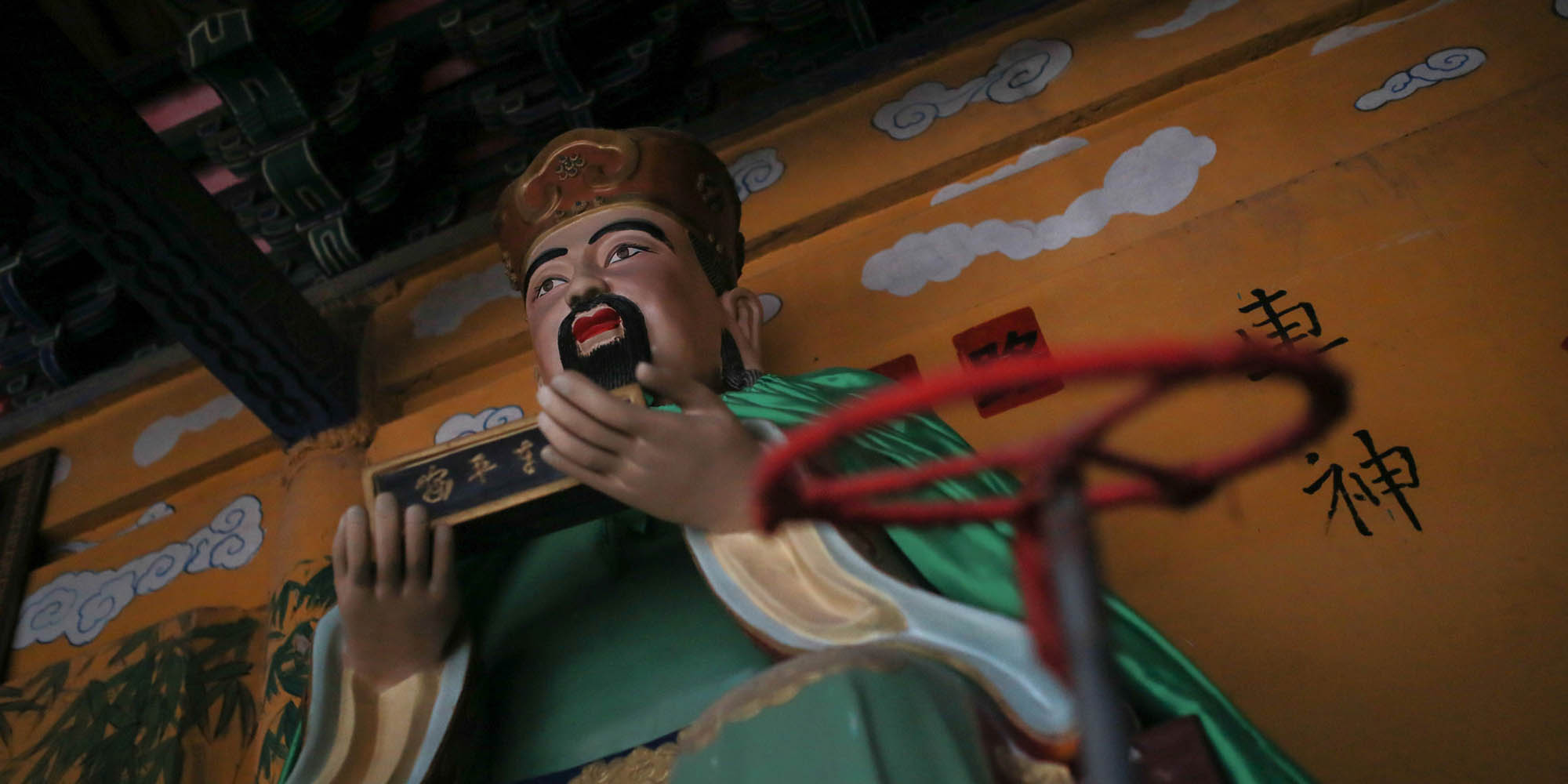 NEWS
China Bans Big-Bucks Buddhism
New regulation aims to keep religion and commercial interests at arm's length.
Twelve government departments issued a joint declaration on Thursday to curb the commercialization of Buddhism and Taoism.
The document prohibits temples from being commercially managed and from organizing for-profit activities in the name of religion. It also prohibits large, poor-quality religious statues from being erected in public spaces, and proposes that religious practices such as life release — the Buddhist tradition of freeing captive animals to accrue karma — be more strictly regulated, as it has raised animal rights concerns and carved out a niche for shady businesspeople.
Spearheaded by the State Administration for Religious Affairs, the document says that the commercialization of temples and other religious sites has become "a notable problem" in recent years. Blending commercial interests with religion "not only impacts the healthy inheritance and development of Buddhism and Taoism, but also degrades social conduct and causes corruption problems," the document explained.
As of 2015 — the last year for which official figures were available — there were 33,000 Buddhist temples and 8,200 Taoist temples registered on the Chinese mainland.
Though a similar document was issued by 10 central government departments in 2012, the problem of religion for profit was not widely uprooted.
In August, The Beijing News revealed that a Taoist temple in the northern province of Hebei was being commercially managed by local residents. With its mélange of statues bearing the likenesses of Buddha, Confucius, and even Jesus, the temple raked in as much as 10 million yuan ($1.5 million) per year.
Editor: David Paulk.
(Header image: A steering wheel is seen in front of a large Buddha statue at a temple in Yi County, Hubei province, Aug. 9, 2017. Zhao Feng/IC)