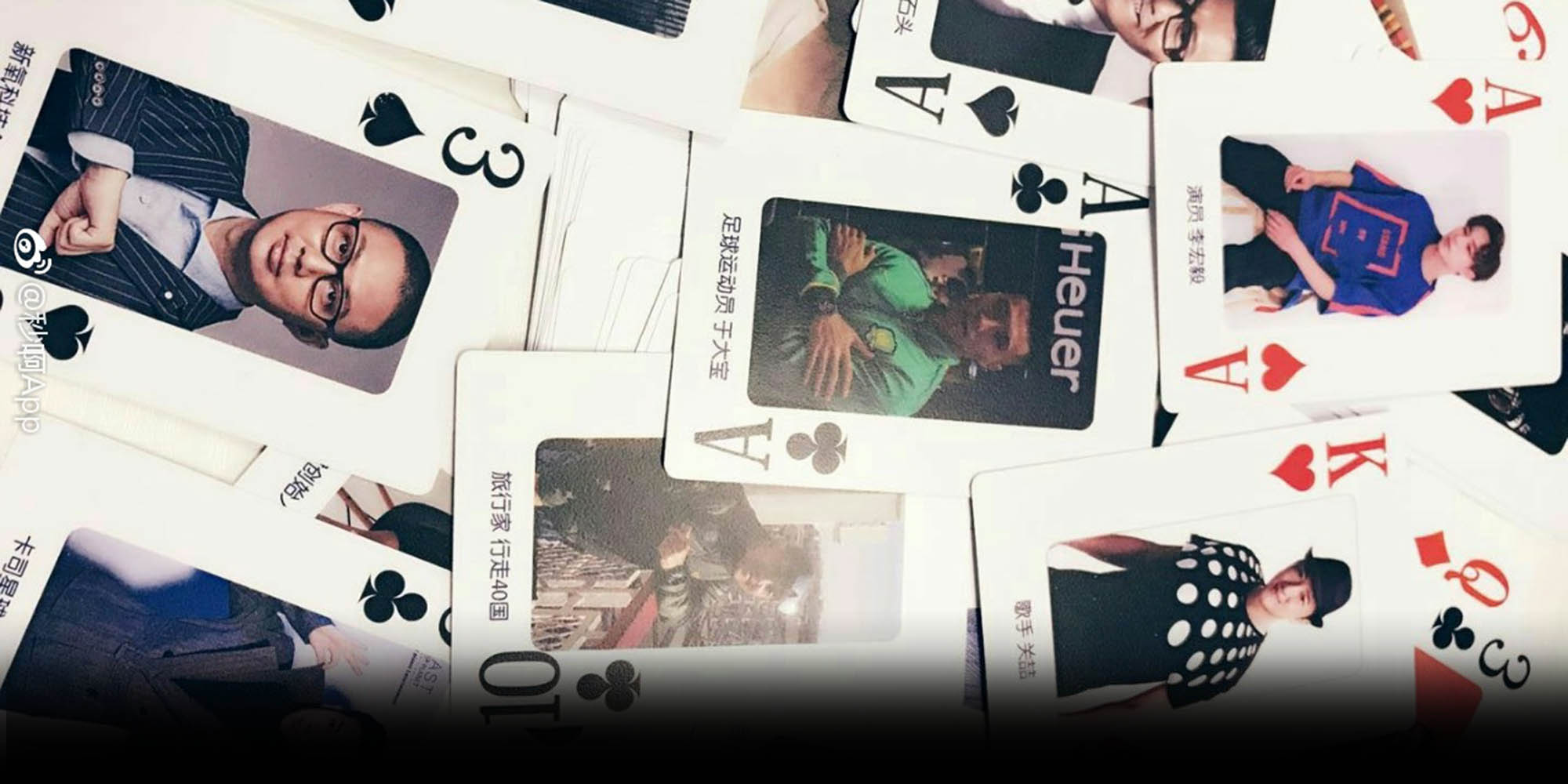 NEWS
The Mobile Stock Exchange Selling Celebrities by the Second
A Chinese app that allows investors to trade in celebrities' time has come under fire from legal experts.
How much would you pay for your favorite celebrity's time? What do you think their fame is worth?
Miao A, an app that allows celebrities to sell their time by the second, fans to buy it, and investors to trade it, has recently come under media scrutiny for allegedly operating as an unlawful stock exchange.
The Beijing-based app was founded in late 2016, and describes itself as the world's first "time-trading platform" that helps "unearth people's potential" and "helps people see who they want to see." The company buys time from celebrities or their agents in bulk, then sells it off in one-second packets in something akin to an initial public offering.
The platform profits by charging a 3 percent service fee on all exchanges. To put users at ease, all transactions are managed through the online payment platform of tech giant NetEase. According to the app, an average month sees users trade 300 to 400 million yuan ($45-60 million) in seconds of celebrities' time.
The market is primarily driven by China's growing fan economy: Every second bought can be cashed in for celebrity interactions. One second gets you one line in a text-based chat, while voice or video calls cost a minimum of 600 seconds. Those hoping to meet the celebrity in person must redeem a minimum of 7,200 seconds.
The app's homepage displays a counter showing how many celebrity seconds have been spent: 3.19 million at the time of writing. Beneath, featured celebrities entice users to buy their time. Award-winning model and gamer Chen Xiao's profile describes her as "a geek boy's dream" and advertises that she is "not only beautiful, but also skillful, has a lot of real-game know-how, definitely a good teammate." Fans who accrue enough seconds have the chance to game with her.
More than 500 celebrities appear on the platform, including actors, show hosts, music producers, entrepreneurs, athletes, and even a professional player of popular video game "League of Legends." You can buy time from an Olympic speed skater, which you can redeem for skating lessons, or from celebrity entrepreneurs and investors offering business consultations.
Zhang Yuan, lead singer of the Mandopop boy band "Top Combine," offers seconds that can be redeemed for a personalized recording to be used as a ring tone or alarm. One grateful comment reads, "My little sister is super happy, thank you, kind Zhang Yuan!"
Business-savvy users can also opt to trade their celebrity seconds in an open exchange. Similar to a stock market, the value of each celebrity's seconds fluctuates. Trading hours are set from Monday to Saturday.
It is the trading function that has raised questions among legal experts. On Tuesday, Sixth Tone's sister publication, The Paper, reported that despite having government approval as an app, Miao A harbors financial risks and technical bugs.
Liu Xinyu, an attorney at Dentons Law Offices in Shanghai, told The Paper that despite the platform's bold claims, "time" is not a commodity that can be traded, and the app violates regulations for stock exchanges.
The Paper also found that most celebrities' seconds follow the same pattern: On the day they're issued, they increase in value rapidly from their initial price, before hitting a peak and dropping back down to their starting price. Most then remain fairly stable.
In response to concerns, representatives from the app said that they have introduced measures to manage the market, such as capping the maximum percentage by which a second's price can increase from its starting price.
As different fintech innovations proliferate, the government has made a number of efforts to curb risks through increased regulation and standardization. On Tuesday, new online small-loan companies were blocked from registering as businesses, and existing companies were prevented from issuing loans outside of their registered jurisdictions.
But despite the critical media coverage, many commenting on The Paper's article were impressed to hear of Miao A. "This trading platform is too awesome," one reader wrote. Another commented, "Well, time is money."
Editor: Qian Jinghua.
(Header image: A promotional image shows playing cards featuring celebrities who trade their time on mobile app Miao A. From Miao A's Weibo account)