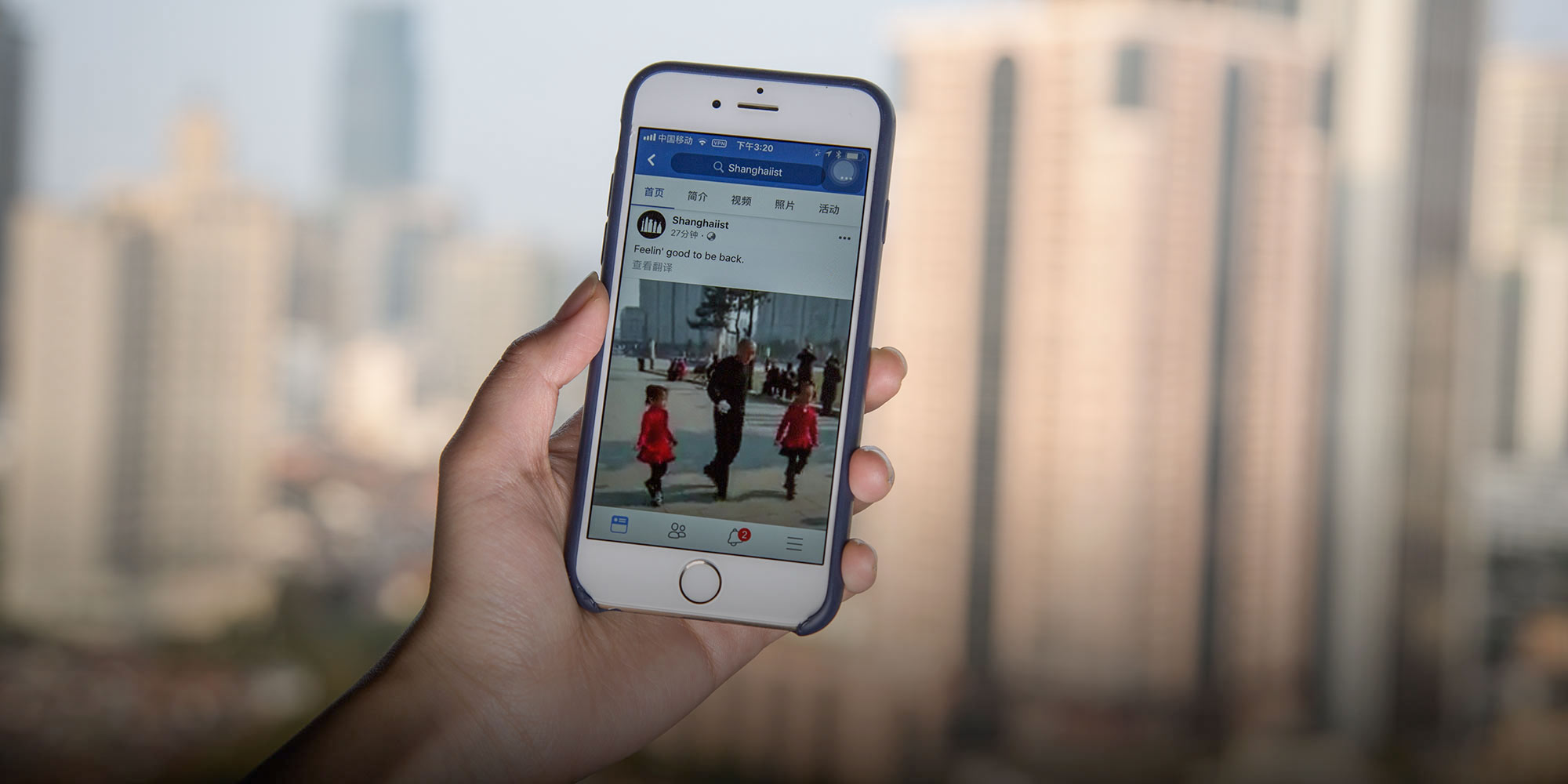 NEWS
Shanghaiist Back Online, Says It's Not Going Anywhere
Shut down two weeks ago, revived blog plans to crowdfund support from fans.
"We're still here, and we don't plan on going anywhere," Shanghaiist announced in a notice late Tuesday night, to the relief of its 5.5 million Facebook followers.
The China news blog known for its quirky, shareable content was abruptly taken offline by billionaire owner Joe Ricketts on Nov. 3 — along with other sites owned by its publishing network — shortly after employees at its New York-based parent publication, Gothamist, voted to unionize.
The Gothamist network encompasses a wide range of media affiliates across both the U.S. and the globe. But in Tuesday's statement, Shanghaiist said the shutdowns in North America will not affect the website moving forward, as it will now operate as an independent entity.
The notice outlines Shanghaiist's goals for the future, which include securing their archives by migrating to a new server, developing a new look by switching to a WordPress content management system, and recruiting a tech team to ensure greater control over the website. One element that will not change is Shanghaiist's signature lighthearted tone, said a current staff member who declined to be named due to the sensitive nature of the case. "The ethos of Shanghaiist will remain almost identical," he assured the blog's readers.
According to the statement, Shanghaiist has received a flood of encouraging messages from fans since going offline. Now, with the announcement of the blog's return, commenters on its social media pages are breathing a collective sigh of relief. "Thank god you're back," wrote Neil Taylor on Shanghaiist's Facebook page. "Since you closed I've been getting all my news from [state-owned] Global Times, and it's been turning me a bit strange."
Many readers were similarly enthusiastic, leaving gushing comments such as "I'm on an emotional rollercoaster right now!" and "Yes, yes, so much yes!"
But the blog is calling on its fans to contribute more than just moral support. "In the next few days," Tuesday's announcement said, "we will be launching a crowdfunding campaign so you can help us continue to deliver the stories that you have come to love." A fundraising target has yet to be announced.
The Shanghaiist employee who spoke to Sixth Tone said staff were "hopeful" in the immediate aftermath of the shutdown despite having received no warning before the plug was pulled, and very limited communication following the blackout, either from Ricketts or the Gothamist brand.
As much in the dark as their readers, the Shanghaiist team met to discuss their next steps, taking comfort in the fact that they still had control over the blog's social media accounts, the staffer said. Their primary concern was whether they would be able to retrieve the more than 35,000 articles published on the website over the last 12 years — which they ultimately did. Once this weight was lifted, the team turned their attention to updating readers. "Our core team has been crafting this statement, and the rest of the team has been on a forced vacation," he added.
The staff member said the ordeal was not without a silver lining, as it gave the website a chance to consider rebranding. "The reason we saw it as an opportunity is that it gives us time to redesign our website aesthetic," he explained. "Shanghaiist provides a very specific tone in its coverage of China. I think that tone is what we're trying to preserve in the reboot — what we're trying to improve is how that tone is presented."
Additional reporting: Julia Hollingsworth; editor: Julia Hollingsworth.
(Header image: A woman holds a mobile phone displaying the Shanghaiist homepage, Shanghai, Nov. 15, 2017. Yang Guang for Sixth Tone)