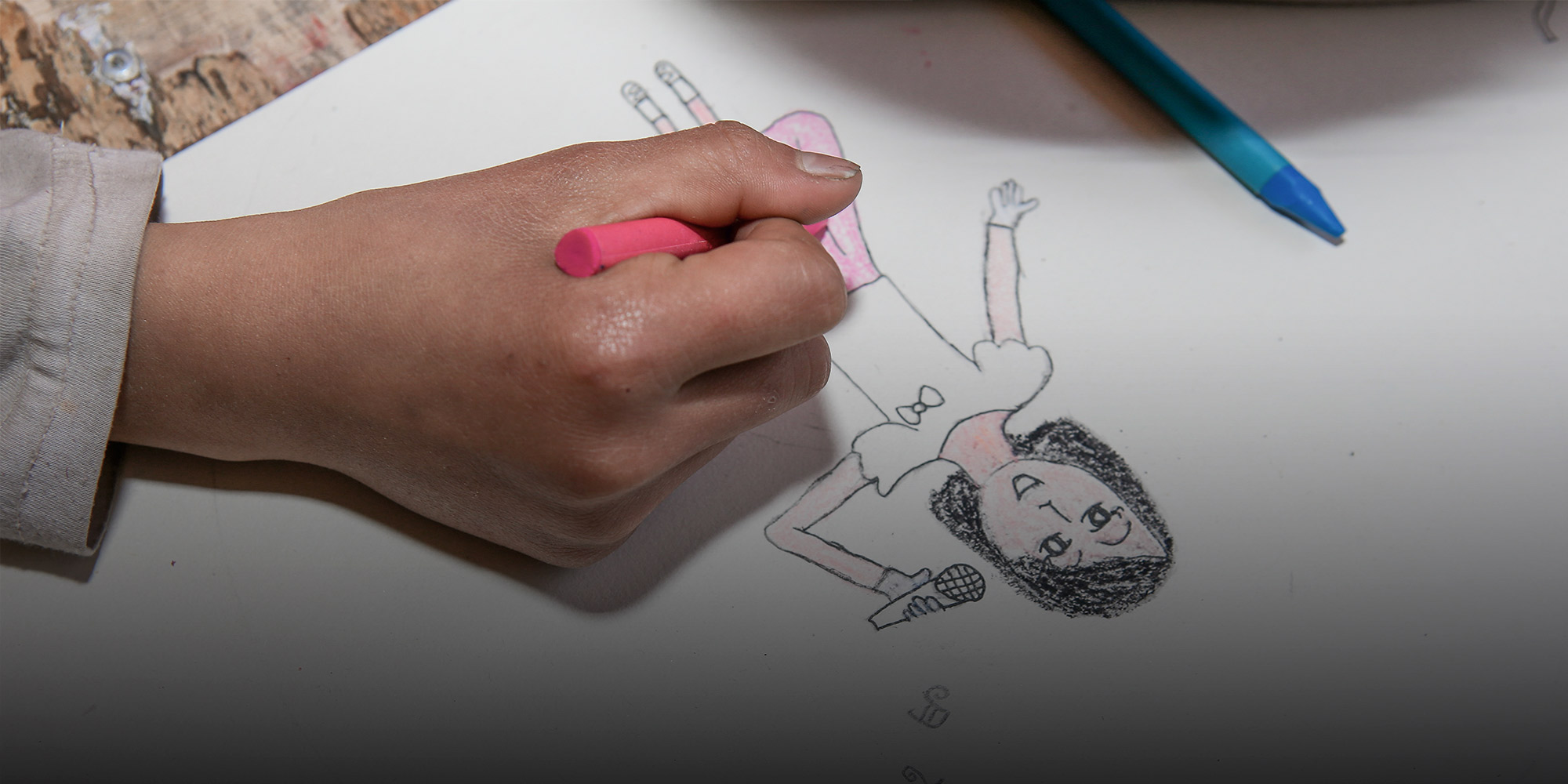 FEATURES
Changing Rural Education One Girl At a Time
By funding schooling for young women, NGO hopes to chip away at gender inequality in the Chinese countryside.
Born in Beijing three years after the founding of the People's Republic of China in 1949, Ching Tien attended an all-girls school alongside the daughters of Mao Zedong, Deng Xiaoping, and other high-ranking Party officials. She lived a privileged life.
But that all changed when the Cultural Revolution began in 1966, and she was sent to northwestern China's impoverished Gansu province to work in a factory for eight years. Her dream of attending university was crushed — one of the biggest regrets of her life, she says.
Seeking better opportunities, she moved to Canada in 1983, where she owned and managed an art gallery for more than 20 years. Seeing the educational opportunities Canada offered its children — boys and girls, rural and urban — her memories of her own childhood only pained her more. In Gansu, she recalled, girls often dropped out of school to get married at a very young age — a phenomenon that persists in the Chinese countryside today.
Every year, 3 million children in rural China drop out before reaching middle school; two-thirds of them are girls. Many families can't afford tuition fees, says Tien, and those who can often prioritize their sons' education.
To give more young women the chance to stay in school, Tien founded an NGO called Educating Girls of Rural China (EGRC) in 2005. Funded by donations from individuals and corporations in Canada and China, EGRC sponsors female high school and university students from poor families, making sure that their families' finances don't stop them from pursuing their dreams. In addition to financial support, EGRC provides career training and counseling. Tien's organization has sponsored almost 700 girls and helped them graduate from high school and university, and some alumni have started their own support groups to share their experiences.
Although her own family lives in Canada, Tien — now 68 — says that through the organization, she has gained new families in the country where she was born and raised, including many from Gansu. Many of the girls that EGRC sponsors call her "Mother Tien."
Tien spoke to Sixth Tone about gender inequality in rural China, the challenges rural women face after university, and the changes EGRC's alumni have brought to their communities. The interview has been edited for brevity and clarity.
Sixth Tone: Why did you choose to support individual students through your organization rather than focusing on creating systematic change in rural education?
Ching Tien: I've always believed that the world is created by individuals, not by a collective body. Each individual we fund is very important to me. Many rural Chinese girls have only one chance in their lives. If a rural girl gets accepted to university but cannot attend because her family is too poor, she might lose this chance forever. There is very little choice for poor rural families, and for girls, education is the best way out.
Sixth Tone: Has gender inequality in rural China improved over the past few years?
Ching Tien: Nowadays, the preference for boys over girls has almost disappeared in Chinese cities. But in rural China, gender inequality is still a major problem.
Since I founded EGRC, I have encountered many women who suffer because they cannot give their family a boy. For example, I once met a family with nine girls, but they continued to conceive until the 10th child was born a boy. Not being able to deliver a boy is very shameful for some rural women. Sometimes they feel so much pressure that they run away from their families or go crazy. Similar stories have continued to surface in rural China in recent years.
Nonetheless, the situation is changing for the better, because many rural people now find that educated girls are just as capable as boys; some are even more capable and better at taking care of their families as well.
Sixth Tone: What is the future like for girls who receive quality education and secure good jobs after graduation?
Ching Tien: Many rural girls see it as a given that they will support their families and their brothers. In quite a few families we funded, after the girls graduated from university and got decent jobs, they assumed the responsibility of paying their brothers' wedding expenses and buying a house for them. Some even continued to support their brothers' families after their brothers married.
These girls have become the main source of support for their families. They pay for their younger siblings' education and cover their parents' debts and medical fees. Most of the families we've funded were lifted out of poverty just a few years after the girls graduated from university.
The girls usually become a much more powerful voice in their families and certainly command greater respect. More importantly, the way they educate their children is very different from that of their parents' generation.
Sixth Tone: Most of the girls you have funded successfully graduate from university. After graduation, how many of them have returned home, and how have they changed their local communities?
Ching Tien: About 20 percent of our alumni return to rural regions, where they either work as civil servants or teachers. These are stable jobs, but they are also highly competitive.
Real change can only happen when more educated people live in rural areas, but this takes time. It is unrealistic to expect a university graduate to make big changes, as the influence of the traditional system is still deeply ingrained in the local community. For these girls, there is not much they can do to change the whole system as civil servants. Their careers can still be easily destroyed if they offend their superiors.
But in terms of a woman's role in marriage and family, educated girls in rural areas have pushed for change. While their mothers' generation often chose to endure unhappy marriages because they saw no other alternative, the new generation is better-educated and understands that they are free to choose.
A woman's economic independence and education level substantially affect how she perceives her role in her marriage. [Educated rural girls] have much more control over their marriages, and they don't consider divorce as much of a taboo. We also have alumni who choose to become single mothers in rural areas, and that is a great leap forward.
Editor: Denise Hruby.
(Header image: A girl draws a picture of her dream self in 10 years at a school in Liangshan Yi Autonomous Prefecture, Sichuan province, May 12, 2014. Zhang Xinyan for Sixth Tone)