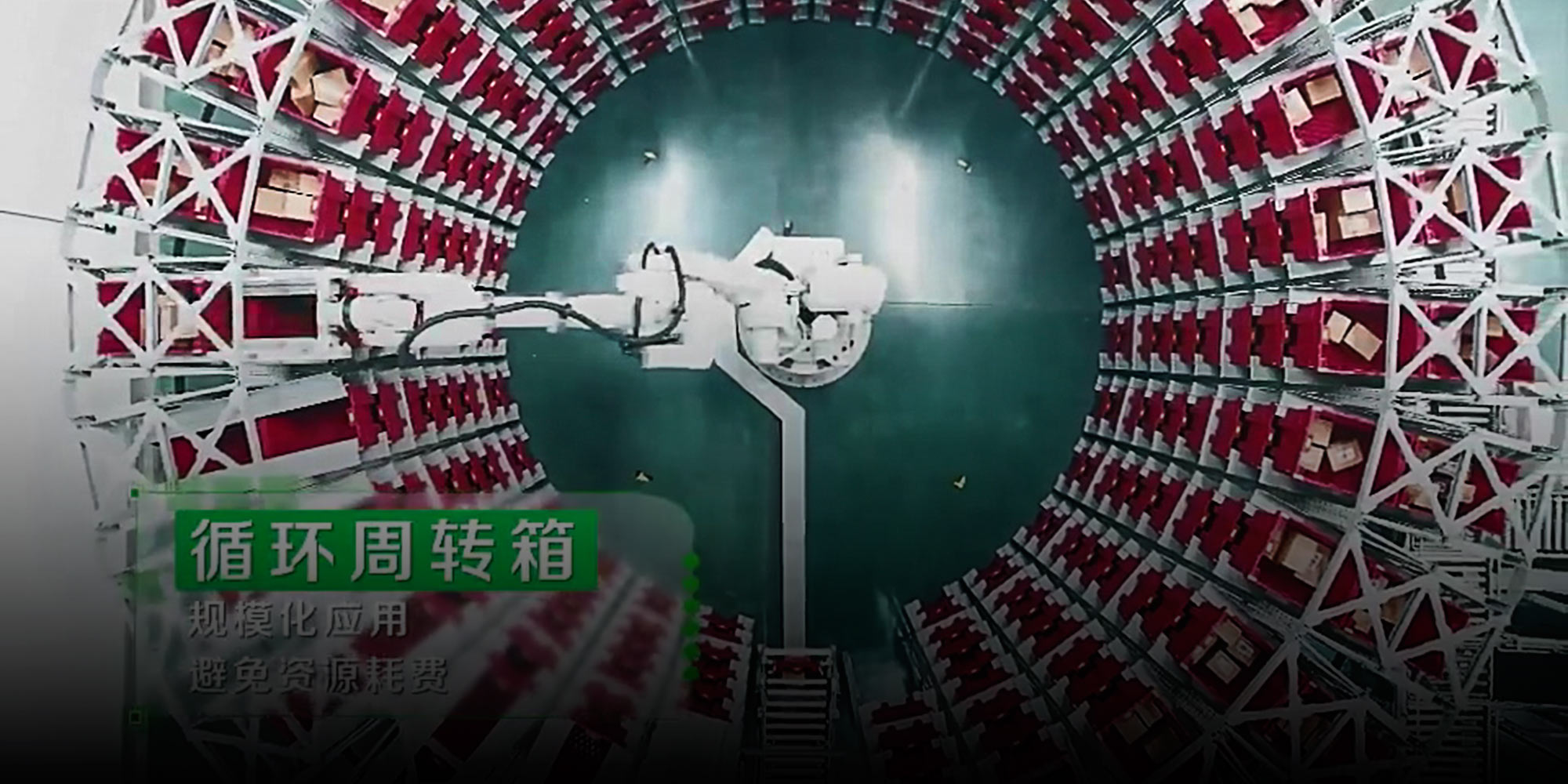 NEWS
Environmentalists Criticize Alibaba's 'Green' Packaging
Experts are reminding Singles' Day consumers that biodegradable materials matter little if China's recycling infrastructure is ill-prepared to handle them.
Ahead of Saturday's Singles' Day shopping bonanza, environmentalists are criticizing e-commerce giant Alibaba for the biodegradable packaging that will be incorporated into a large portion of its estimated 1 billion parcels this year.
Beginning last year, Alibaba's logistics arm, Cainiao, joined a host of other courier and e-commerce companies in shifting toward environmentally friendly practices, including hybrid and fully electric delivery vehicles, tape-free boxes, electronic invoices, and biodegradable packaging materials.
Ever since a nationwide logistics conference in October 2016, biodegradability has been a buzzword within the industry. Companies like L'Oréal have been gradually incorporating biodegradable materials, such as polybutyrate and polylactic acid, into their China operations, and by 2020, Cainiao plans to replace 50 percent of its packaging with biodegradable plastics, despite the fact that such sustainable materials are still relatively expensive to produce.
But experts say Cainiao's promotion of such "green" materials is misleading to consumers. "[These materials] will only biodegrade under specific conditions," said Liu Hua, a toxics campaigner at Greenpeace East Asia in Beijing. "The process requires constant temperature above 50 degrees Celsius, between 50 and 60 percent relative humidity, and enough time for microorganisms to get to work."
Such packaging could simply end up sitting in landfill. "China still lacks a systematic and efficient mechanism for dealing with recyclables, and most biodegradable materials are improperly handled," Liu told Sixth Tone.
According to a promotional video for Cainiao's green initiatives, the company's packaging has been inspected and certified by Din Certco, a German testing and standardization company. "Under industrial composting situations, our green packaging will biodegrade within 180 days," reads one subtitle in the video.
Fan Jia, a Cainiao employee responsible for green deliveries, told Sixth Tone that the company has full confidence in its biodegradable packaging, which meets European standards and exceeds Chinese standards. Fan added that online retailers have been shifting toward paper over plastic packaging, for example, partly due to popular demand from environmentally conscious customers. "But there's still some demand for plastics, so we want to promote a more environmental product that will raise public awareness," she said.
But to environmentalist Mao Da, a senior researcher at the Rock Environment and Energy Institute in Beijing, such well-intentioned measures make little difference as long as waste and recycling infrastructure can't keep up. "If these materials could be handled at a composting plant, then they might biodegrade within 180 days," Mao told Sixth Tone. "But composting plants are rare in China, and they only keep garbage for around a month."
This wasn't always the case, Mao explained: In the 1980s, there used to be dozens of composting plants in China, but because of their inefficiency and underwhelming results, they gradually disappeared. "Composting technology was only suitable for biodegradable products: kitchen refuse, used tissues, and forestry waste," Mao said. Such limited applications are complicated by the fact that China has only recently taken steps to sort and categorize waste, he added.
Both Mao and Liu told Sixth Tone that there is a widely held misconception that biodegradable materials are superior to conventional plastics — and many environmentalists internationally agree.
"It is not correct to assume that bio-based and biodegradable plastics have by definition a lower environmental impact than conventional plastics," said Plastics Europe, a leading trade association. A November 2015 United Nations report observed that biodegradable plastic has no advantage over nonbiodegradable plastic once it's in the ocean, where huge amounts of trash invariably end up. And earlier this week, 150 organizations called for an end to the use of biodegradable plastics worldwide because most are "not suited" for recycling, composting, or long-term reuse.
To Mao, the optimal fix is to curb excessive consumption. Manufacturers, he argued, should acknowledge that they have a responsibility to discourage wasteful consumption and impulsive purchases, as well as increase the longevity of their products. "The best solution is not finding replacement materials, but using recyclable and more durable products instead of single-use items," he said.
On Thursday, Mao began his own campaign in response to Alibaba's annual shopping free-for-all, announcing that if 11,111 people "liked" his article about biodegradable plastics, he would make a personal appeal to Jack Ma, Alibaba's founder, to confront the problem, and he would also help Ma raise funds to construct 1,111 composting plants nationwide.
In 2016, China's delivery industry used 6.8 billion plastic bags and 8.6 billion cardboard boxes. The previous year, the country's courier companies used 17 billion meters of adhesive tape — enough to wrap around the earth 425 times.
Editor: David Paulk.
(Header image: A screenshot from the promotional video for Cainiao's green packaging campaign.)