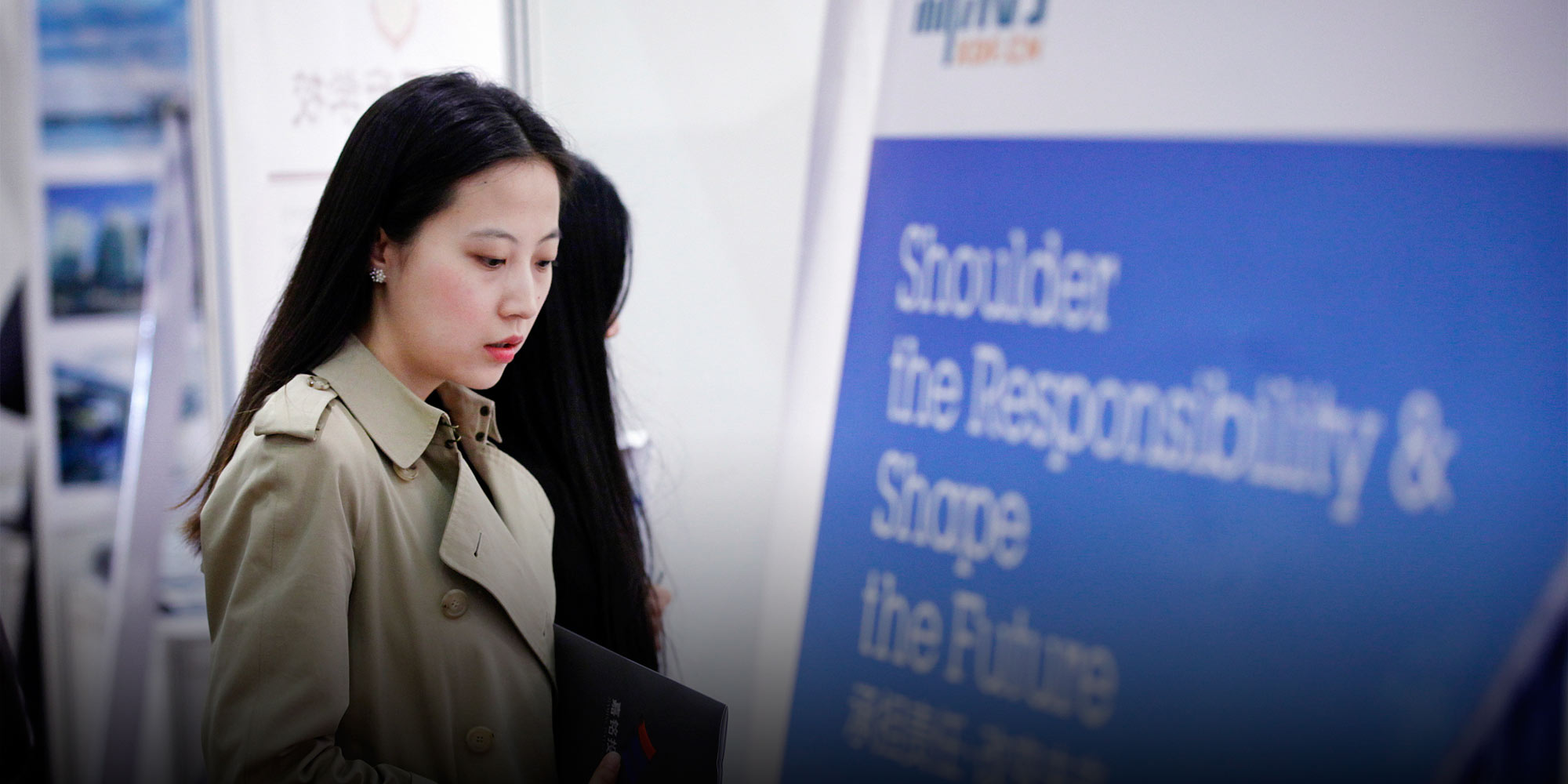 FEATURES
Chinese Grads Return Home With Degrees and Disillusionment
With foreign diplomas now common in China, 'sea turtles' find domestic job prospects disappointing.
When Ethan Liu received his master's degree from a British university, he thought it would be a ticket to success back home in China. Instead of enrolling in a two-year master's program that would have cost $3,000 in China, Liu opted to spend $60,000 on a 12-month course abroad.
Upon his return, the 28-year-old business management graduate spent hours scrolling through job listings in big cities like Beijing, Shanghai, and Guangzhou. After an excruciating 10-month hunt, including dozens of interviews, Liu landed a job at one of the largest state-owned companies in the capital. The position came with a 4,000-yuan ($600) monthly salary — about half the average income in Beijing.
"I had to go to classes, write essays, deal with the language barrier and cultural shock; I really didn't have time to think about what I wanted to do after graduation," he says of his experience as a student in the U.K. When he returned home, he had an international degree but lacked work experience.
Once associated with world-class education and experience, foreign degrees have become so common among Chinese job applicants that they are no longer the deciding factor for landing a position.
Liu is among the more than 430,000 "sea turtles" — Chinese students who study abroad — who returned to China in 2016 after gaining global experience and obtaining coveted international diplomas. However, this September, state news agency Xinhua coined a new term for students who have spent only a short period of time abroad and are unsure of their career paths: "bathing crabs," a reference to hairy crabs dunked for a few hours in eastern China's famous Yangcheng Lake and then sold alongside the genuine lake-raised crabs, which attract the highest prices.
Between 1978 and 2009, 62 percent of students who completed degrees abroad returned home after graduation. But that figure rises to 82 percent when you look at the average between 1978 and 2016, according to China's Ministry of Education.
Stricter visa policies in the West and growing career opportunities in China have pulled many sea turtles back to Chinese shores. International degrees can now also be obtained in China, as foreign institutions such as Johns Hopkins University, New York University, and Duke University have launched campuses in the nation.
As more foreign-educated graduates return, they're no longer at the top of the hiring chain. Human resource managers are now categorizing the once-prized sea turtles into subgroups: Those with overseas diplomas but little relevant work experience are labeled "bathing crabs" or "small turtles," while those who graduate from prestigious universities with extensive work experience are classified as "big turtles."
Fu Yin, a Shanghai-based senior headhunter who specializes in mechanical engineering jobs, tells Sixth Tone that having the name of a foreign university on a student's resumé is no longer notable. "Unlike 10 years ago, employers now don't care much whether a candidate has studied abroad," she says. "Instead, they are more interested in those who have worked abroad or completed internships while studying abroad."
Returnees like Mi Mengmeng are well aware of the new criteria. The 27-year-old marketing major who returned to Shanghai after graduating from university in Spain says studying abroad is no longer a privilege, and local graduates from Chinese universities are equally qualified — in fact, they often have better knowledge of the job market.
"I've learned that my only advantage compared with my peers in China is my Spanish," says Mi, who accepted a job at a state-owned company after months of sifting through low-paying employment offers. "[Local graduates] have more access to resources and information when it comes to job hunting in China."
As a result, many sea turtles feel they are unable to reap the benefits they had bargained for or recover their educational investments in the short term, according to a 2017 report on employment and entrepreneurship among Chinese study abroad returnees. Almost 45 percent of sea turtles earn a monthly income of less than 6,000 yuan after tax in their first jobs, according to the report, which was conducted by the Beijing-based think tank Center for China and Globalization and job-hunting website Zhaopin. Seventy percent of returnees surveyed said their salary is far lower than expected, and about half didn't have a clear plan for their future career.
It's a different story for big turtles like 25-year-old Sun Han, who has enjoyed a smooth career trajectory in China. With a triple major in mathematics, economics, and psychology from Washington University in St. Louis, Missouri, and several internships under his belt, he says he had job offers in the U.S. and Hong Kong even before completing his undergraduate degree in 2014. But Sun decided to return to the Chinese mainland, and he and his partner now run an organization that helps Chinese high school students apply to top U.S. universities and choose viable career paths — which he takes care to differentiate from the many profit-obsessed agencies that thrive on ghostwriting college application essays. "It's crucial to know who you are and what you want," Sun says.
Zhan Monu, a team head at one of China's largest agencies helping students apply to foreign schools, says he encounters many students who want to earn a foreign degree but have no concrete professional goals. "Many of my students are not qualified to go abroad for further study because they can't even pass the language test," says Zhan, who also teaches preparatory classes for the International English Language Testing System (IELTS). "But as long as their parents can afford it, the students believe they should follow the trend of going out and getting a foreign education."
Amid cutthroat competition, many graduates are now looking for jobs in China's so-called new first-tier cities — like Nanjing in the east, Chengdu in the southwest, and Xi'an in the northwest — instead of Beijing or Shanghai, which are more expensive. But Liu believes his struggles in a major city like Beijing will bring him closer to netting his dream job one day.
Though he is merely one of 2 million employees at his firm nationwide, Liu hopes that with a little more experience, he can make as much as 10,000 yuan per month — exceeding the capital's 7,700-yuan average salary. "I plan to start from the bottom," he says, "and move up one step at a time."
Editor: Bibek Bhandari.
(Header image: A young woman views a display board at a job fair for graduates from overseas universities in Beijing, March 29, 2014. Mi Du/VCG)