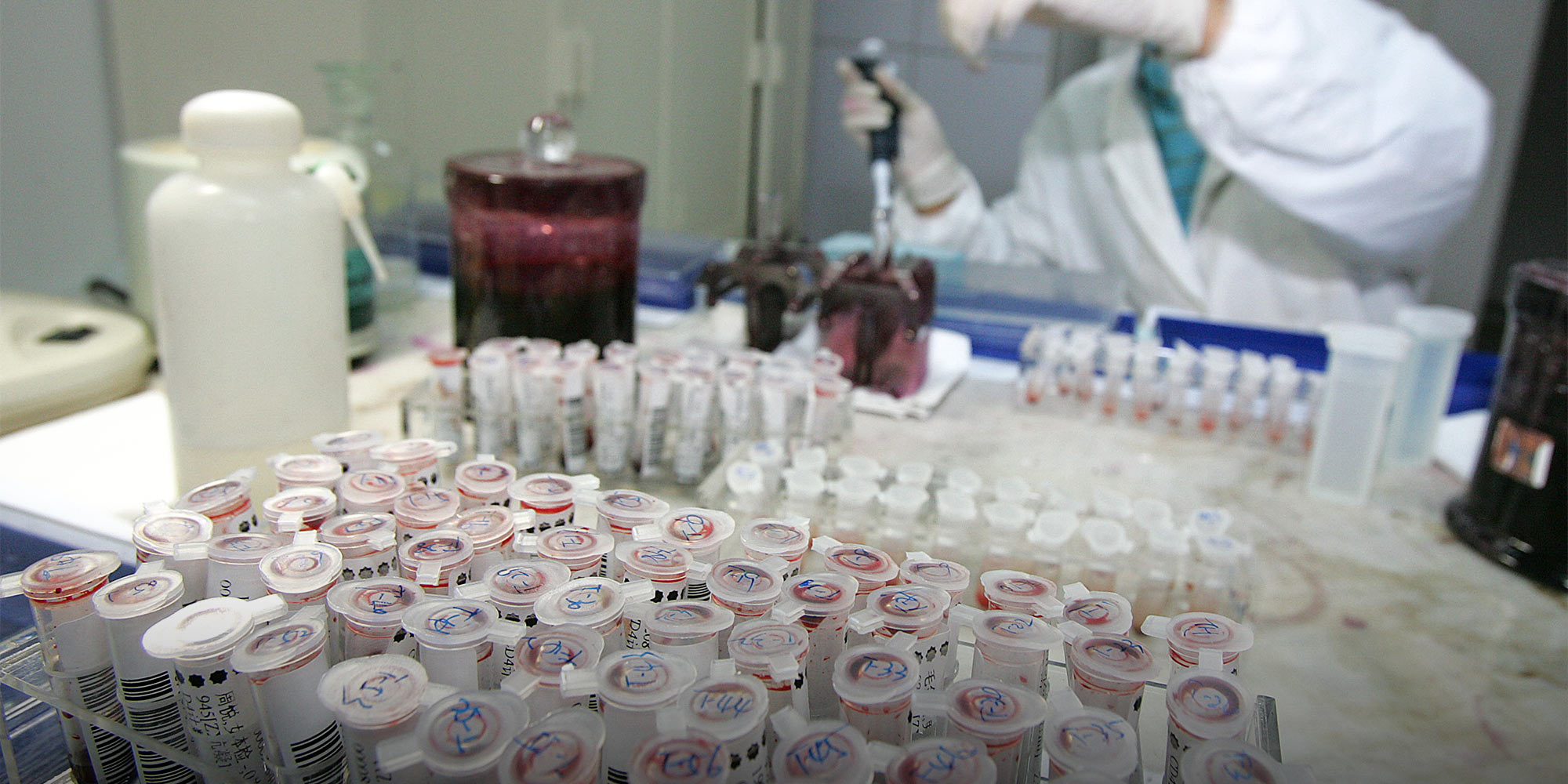 NEWS
Man Sues After Fiancée's Premarital HIV Test Gave False Negative
Case sparks fresh discussion on laws and ethics of HIV confidentiality.
A young man in eastern China has sued a hospital for failing to detect his fiancée's HIV status during their premarital health check, reigniting public debate on whether HIV-positive individuals have an obligation to notify their spouses.
The people's court in Rugao, a city in Jiangsu province, ruled against the plaintiff in September, but the man, surnamed Zhang, has appealed and now awaits judgement from an intermediate court. Both Zhang and the couple's child have tested negative.
The saga stretches back more than two years. In July 2015, Zhang and his then-fiancée went to a local maternal and child care hospital in Rugao for a premarital health check — an optional physical examination some couples have before marriage. After both partners received the all-clear, the pair signed their marriage certificate later the same day, July 21.
Zhang claimed that though his wife had known she was HIV-positive since before they met, he did not find out until March 2016, after she gave birth to their child. But according to records from the local Chinese Center for Disease Control and Prevention (China CDC), Zhang himself went in for an HIV test on Aug. 7, 2015, just weeks after his marriage. Li, a doctor from the hospital named in the lawsuit, speculated in an interview with Sixth Tone that the woman must have disclosed her HIV status to her husband, prompting him to get retested.
The couple held a wedding ceremony in January 2016, and their daughter was born by caesarean section in March 2016, at which point Zhang's parents found out about his wife's HIV status. Three months later the couple divorced, and Zhang sued the hospital last December after several attempts to negotiate compensation. He claimed the false test results infringed on his rights to property and information, and asked for 120,000 yuan ($18,000) toward the bride price he paid to his now ex-wife's family.
The court concluded in September that there was no direct connection between the bride price and the mistake in his fiancée's test. Even if the test result had been positive, the doctors would have been under no obligation to disclose Zhang's fiancée's confidential results to him, Li said.
Li explained that the premarital health checkup uses a rapid HIV-screening method that tests for HIV antibodies and presents a result in 15 minutes. "Misdiagnosis is rather rare," Li said, but added that there were anomalies in the sensitivity of test strips that could give a false negative. According to the China CDC's 2017 report, test strips used in rapid screening for HIV have a less than 2 percent chance of showing a false negative.
Li also confirmed that Zhang's ex-wife was undergoing antiretroviral therapy for HIV. When people living with HIV take medication correctly, they can suppress the virus, which then eliminates the risk of sexual transmission, the U.S. Centers for Disease Control and Prevention confirmed in September. Yet many people's understanding of HIV has not changed as treatment and research advances.
"That's intentional assault," one net user commented in response to the newlyweds' story on news portal NetEase. Others questioned the purpose of the premarital checkup if doctors refused to disclose results.
Li said that as per national regulations, he and his colleagues encourage their patients to disclose HIV-positive status of their own volition, or offer to help speak to their spouses if they agree.
China's AIDS Prevention and Treatment Regulation protects the confidentiality rights of people living with HIV: Their carrier status cannot be disclosed without consent, though the regulation also states that HIV-positive individuals have a responsibility to inform their sex partners "in time." However, no time period is specified, and the provisions do not stipulate any penalties for failure to comply.
Intentionally spreading venereal disease is a crime in China, but the offense is ambiguously defined and sentencing is inconsistent. In 2016, a man in southern China was sentenced to six months in prison and fined 3,000 yuan for deliberately infecting a sex worker with HIV. The maximum sentence for the offense is five years.
Mandatory disclosure would add to patients' psychological pressure and could even discourage people from getting tested, explained Zhang Jianpu, the head of the HIV testing and treatment division of Shanghai Qingai Health Center, a sexual health charity. "After all, we all hope to be able to tell our families upsetting news ourselves, with some foreshadowing or preparation," he said. "In this sense, the current regulations are set up out of respect."
Some parts of China, however, do have laws mandating disclosure. In Yunnan province and Guangxi Zhuang Autonomous Region — two areas where HIV rates are particularly high — anyone who tests positive for HIV must disclose their diagnosis to their partner within one month, or doctors will visit and inform the other party.
Nearly 720,000 Chinese people are living with HIV, according to this year's national HIV conference. Figures from the State Council, China's cabinet, show that the fatality rate has dropped by 57 percent in the last five years, and the government aims to raise the treatment rate to 90 percent within the next five years.
Editor: Qian Jinghua.

(Header image: A medical worker tests a blood sample for HIV in Shanghai, Dec. 6, 2006. Xu Haifeng for Sixth Tone)