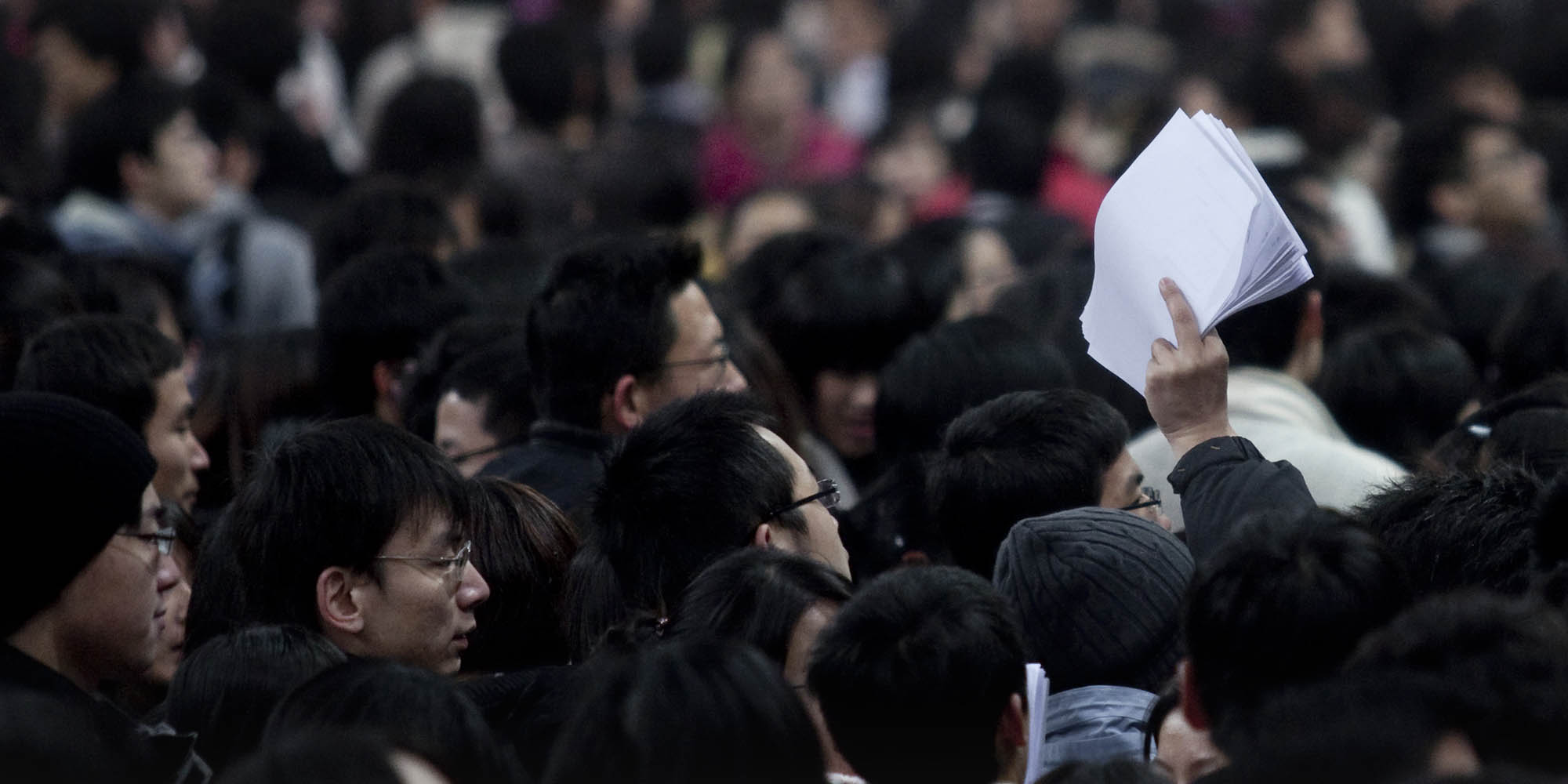 NEWS
China Vows to Root Out Public Sector Nepotism
This year's civil service recruitment will be harsh on unethical hiring, says human resources ministry.
In the run-up to the annual hiring season for civil servants, China's Ministry of Human Resources and Social Security has warned public institutions that they must ensure fair and transparent recruitment practices or face punishment.
A ministry official on Tuesday said there is an "urgent need" to eliminate recruitment malpractice in the public sector, which they described as "a breeding ground for corruption."
"Lately, there have been problems of recruitment-related disciplinary violations in public institutions, damaging equal-opportunity employment and social justice," the unnamed spokesperson told Party newspaper People's Daily. "The new rule is an important measure to promote fairness and social justice."
In October, the ministry published a new set of guidelines on its website that strictly prohibit officials from giving preferential treatment to certain applicants or deviating in any way from the standard hiring process: openings must be publicized, written and physical exam procedures must be followed to the letter, and the names of all new hires must be disclosed. The new policy, which will go into effect on Jan. 1, aims to standardize recruitment across the country and penalize companies and candidates who violate the regulations. While dishonest applicants can be disqualified or have their social credit scores lowered, employers found guilty of breaking the law can be barred from recruiting for two years. Helping a candidate cheat during exams, meanwhile, will now be punishable under criminal law — a permanent version of temporary measures implemented in 2016.
China's civil service examinations, including those for state offices and government enterprises, are highly competitive. The exam for aspiring officials, the guokao, takes place in October and November; in 2016, an estimated 1.48 million applicants competed for just 20,700 positions in government. Passing the guokao or China's other civil service exams is the only way to secure a so-called iron rice bowl job — a coveted career trajectory that guarantees both security and benefits.
However, the country's public sector is also rife with unethical hiring practices like nepotism, to the extent that there is even a phrase in Chinese — luobo zhaopin, or "radish recruitment," implying that the employer digs a hole fit for a specific plant — referring to posts that have already been earmarked for a particular candidate, sometimes even with the qualifications for a position being written with a single candidate in mind.
In April 2015, state-owned oil company Sinopec was exposed for hiring the spouses and children of its employees to staff its international branches. And a year later, the Industrial and Commercial Bank of China, one of the country's "Big Four" state-owned banks, came under fire for favoring applicants who were related to existing employees — nearly 30 percent of the bank's employees, in fact, worked alongside a relative, according to the results of a government inspection.
Contributions: Wang Yiwei; editor: David Paulk.
(Header image: University graduates attend a job fair in Shanghai, Nov. 17, 2009. Lu Haitao for Sixth Tone)