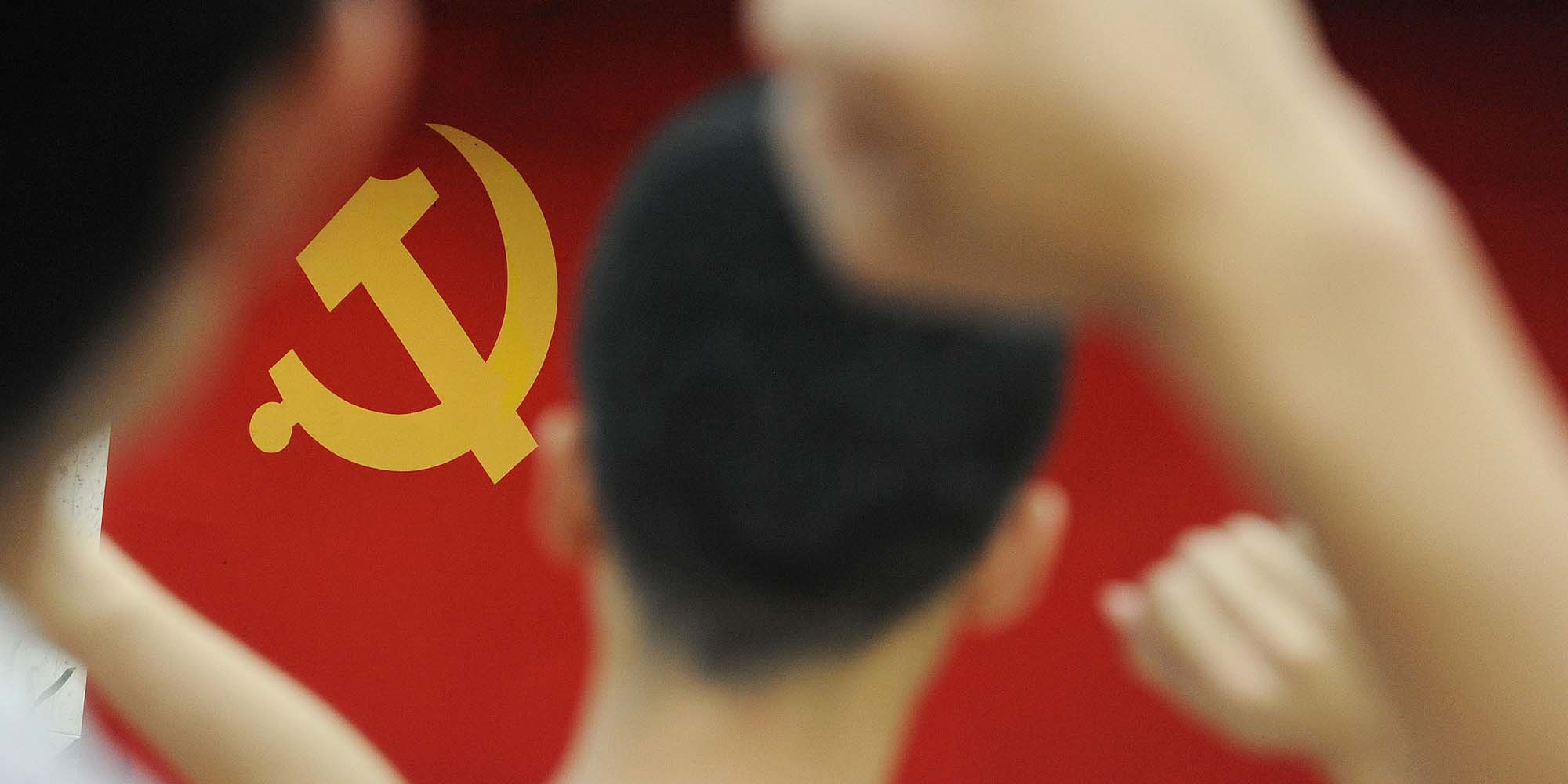 NEWS
Video Platform Kuaishou Gets Its Own Communist Party Branch
Many of China's online giants have internal committees for studying ideology.
Video-streaming platform Kuaishou is best-known for hosting short videos of people eating lightbulbs or lighting firecrackers on their own heads. The app has attracted more than 600 million users with lurid and ludicrous content — but now the company also has its own Communist Party branch for brushing up on socialist ideology.
Kuaishou's founder and CEO, Su Hua, will lead the new branch as its Party secretary, the Party committee of the Beijing Internet Association announced Monday. The committee will supervise this branch alongside branches at other internet-based businesses, such as question-and-answer platform Zhihu and bike-sharing company Mobike, which established its own branch on Monday.
It is mandatory for any company that has more than three Party members to set up its own branch, according to the Party's constitution, which describes such branches as "the Party's battle fortresses inside enterprises." Each branch is supposed to oversee the implementation of Party and national policies within the companies.
Party branches at Chinese internet companies are not a new phenomenon. Tencent, the company that developed messaging apps WeChat and QQ, has had a Party branch since 2005, seven years after the company was founded, while e-commerce giant Alibaba, which launched in 1999, established its Party branch more than 10 years ago.
But the number of branches has climbed in the last year: At the end of 2016, there were 6,500 Party members at 35 companies under the watch of the Beijing Internet Association Party committee, while 49 internet companies were represented at the committee's conference last week in Beijing.
Many privately owned online video companies have established Party branches recently, under the guidance of district or municipal committees. In June, livestreaming video platform Douyu set up the first "internet celebrity Party branch" in which all the members are live broadcasters on the platform. AcFun and Bilibili — popular anime-focused platforms in China that are affectionately termed "A station" and "B station" — established their Party branches in September and October, respectively — several months after they were targeted by internet supervision authorities for copyright violations.
The branches provide a direct path for the Party's Central Committee to convey its messages to companies whose services most Chinese people use every day. At the conference in Beijing on Thursday, Party delegates from the 49 internet companies gathered to study the ideology of the 19th Party Congress, which took place last month. Similar conferences have been held in Zhejiang and Hubei provinces.
The Party's hope is that by making inroads into enterprises that are digital natives, it will usher its ideology into a new age. Sina, the company behind Twitter-like platform Weibo, was the first internet company to set up a microblog account for its Party branch in 2013, but it stopped posting by its second month after negative reactions from netizens.
Having institutional ties to the Party can also get Chinese companies into hot water when they expand overseas. When ZTE, a Shenzhen-based mobile phone manufacturer, was investigated by the U.S. House of Representatives' intelligence committee in 2012 for possible threats to national security, the committee questioned why the company had a Party branch.
Editor: Qian Jinghua.
(Header image: Men pledge allegiance to the flag of the Communist Party in Shanghai, July 1, 2013. VCG)