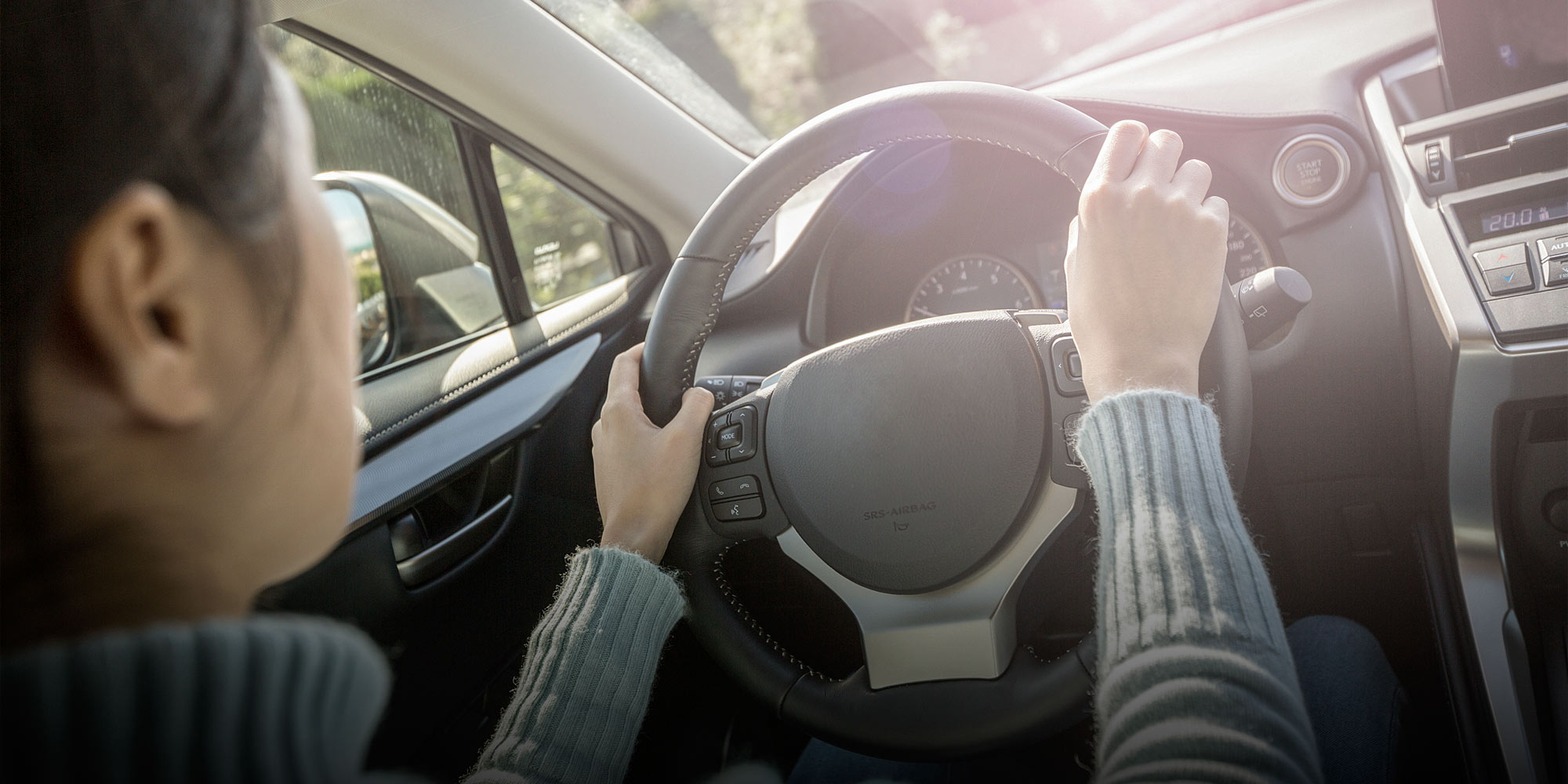 NEWS
Is Shanghai's Driving Handbook a Sexist Wreck?
Government-issued manual warns women that high heels and untamed tresses are road risks.
Long, flowing hair and high-heeled shoes could be putting people in danger, according to Shanghai's official driving handbook.
In a move ostensibly aimed at keeping women safe, the Shanghai Municipal Government has devoted an entire chapter in its newly released driving safety handbook to female drivers, warning them against wearing heels over 4 centimeters in height, using strong perfumes in the car, hanging fluffy decorations on the rearview mirror, and wearing their hair loose.
Although the manual — which is expected to be delivered to every Shanghai household by the end of the month — includes chapters on elderly drivers and child passengers, there is no section specifically dedicated to male drivers' safety.
"Even though long hair is beautiful, it will prevent female drivers from seeing cars approaching on both sides," the handbook states. "In emergencies where the driver needs to turn around, long hair will not only block her view but could also get twisted around the seats and the steering wheel."
Car fragrances are also out, as they could "lead to an explosion," while heels — whether stiletto, wedge, or chunky — could affect acceleration and braking, according to the guide. Illustrations accompanying the text depict a pink car giving a thumbs-up to flat shoes, as well as a female driver with loose hair who looks as if she has driven through gale-force winds.
While the guidebook devotes extra attention to female drivers, women in China tend to be involved in fewer accidents than their male counterparts, according to official statistics. In March, traffic police in Hangzhou, a city in eastern China's Zhejiang province, announced that women accounted for just over one-tenth of all accidents reported in the city, despite making up about 36 percent of all drivers. A report released in May by the Ministry of Public Security also found female drivers were more disciplined than male drivers.
Yet despite female drivers' superior safety record, Shanghai isn't the only city to issue such guidelines. In March, police in eastern China's Jiangsu province gave similar advice to female drivers on International Women's Day, warning against actions like making calls, sending texts, and applying makeup in the car — and even driving while in a bad mood.
"Female drivers' moods tend to be easily influenced. Their bad moods will affect their driving performance," the Jiangsu police advised.
Last month, "female-only" parking spaces in Kunming, the capital of southwestern China's Yunnan province, prompted a heated debate about sexism, with opponents saying the spaces reinforce the stereotype that women are worse drivers. The parking spaces — which have also been introduced in other regions — are larger and located in a separate section near the exit.
Additional reporting: Fan Liya; editor: Qian Jinghua.
(Header image: Sino Images/VCG)