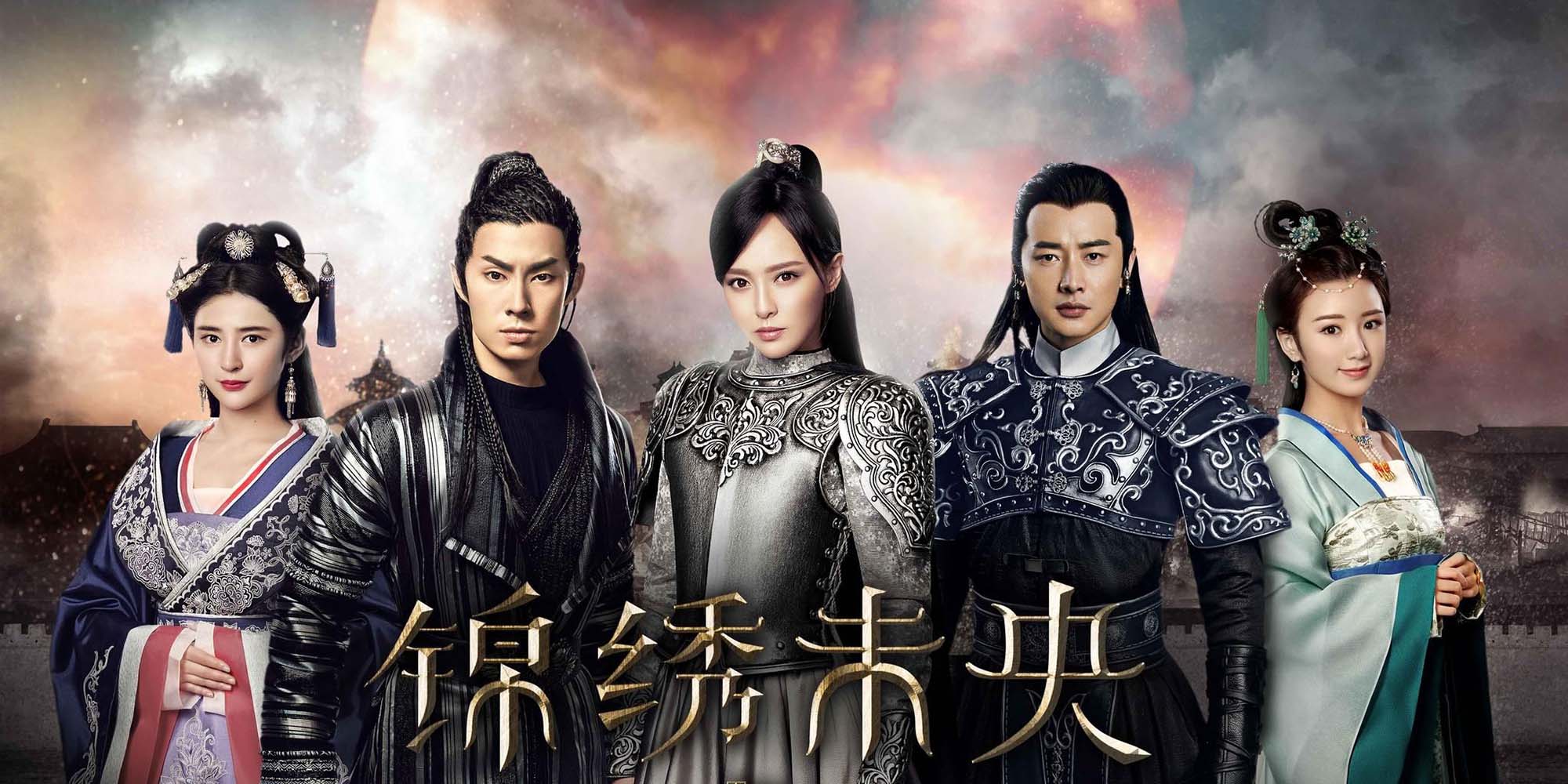 NEWS
Plagiarism Prize Gives Backhanded Compliment to Copycats
White Lotus award draws unwanted infamy to unoriginal writing.
China's first literary award for plagiarism has debuted to wide fanfare and public amusement, with many commending the creative effort to combat widespread copyright infringement in online publishing.
At a ceremony on Sunday, the Tianjin Writers Association announced that its inaugural White Lotus award for serious plagiarism went to the novel "Jinxiu Weiyang," or "The Princess Weiyoung." The novel, which was adapted into a popular TV series with more than 18 billion views in 2016, has been plagued with allegations of plagiarism since it appeared online in 2012.
The Tianjin Writers Association launched its Firestone Literary Awards in July to encourage literary talent and originality, and created the White Lotus award to tackle plagiarism headlong. The name of the award is tongue-in-cheek: Despite the overt association with purity, in Chinese internet slang the term "white lotus" has come to mean a malicious woman who feigns innocence, especially in front of men.
"This plagiarism award represents the committee's determination to fight against something the market dares not [confront]," the award committee wrote in an online statement. Another nominee for the White Lotus award, "Eternal Love," was adapted into a high-ratings TV series in 2017 despite ongoing copyright disputes.
Xiao Yingxuan, a researcher in online literature at Peking University, believes profit is the driving force behind pervasive plagiarism. Creators of popular stories can make serious money from selling adaptation rights before copyright pursuers can catch up to them, she told Sixth Tone. "Once these works gain success after being traded as intellectual property, the profits are huge," she explained. "As a result, publishers and IP developers only care about profits, not about whether the work is plagiarized or not."
In 2016, eleven writers teamed up to file a lawsuit against the author of "The Princess Weiyoung" for copyright infringement, asking for compensation of more than 2 million yuan ($300,000). Wang Guohua, the lawyer representing the writers, told Sixth Tone that the case was still in progress, with a result expected in early 2018. "The award will not have too great an effect on the case itself, since the court [must] judge from the facts," said Wang.
Though the government released a notice calling attention to plagiarism in 2016, in Xiao's opinion, the problem is nearly impossible to erase because online publishing platforms are so easily accessible. "Plagiarized writers would rarely turn to a legal resolution because of the high investment of money and time," she said. But though the plagiarism award will not have any legal consequences, Xiao believes it will boost the morale of anti-copycat campaigners, especially given that the organization behind the award is government-affiliated.
Intellectual property defenders welcome the award as a strong show of support from a mainstream organization. "The award warns plagiarizers that the appraisal of a literary work will no longer be determined by TV ratings and sales numbers," said Qing Ya, who used her online handle when speaking to Sixth Tone, citing privacy concerns. Along with 15 other volunteers, Qing Ya has been collecting evidence of plagiarism in online literature since 2013. She said that according to her team's research, almost all of "The Princess Weiyoung" is plagiarized from other works. "At this moment, no work could break its record [for plagiarism]," said Qing Ya.
Beijing Evening News reported that at Sunday's ceremony, the audience burst into laughter when the host asked if the author was present to accept the White Lotus award. In the end, the cash prize of 9,999 yuan was donated to an education charity.
Editor: Qian Jinghua.

(Header image: A promotional graphic for the TV series 'The Princess Weiyoung.' From the show's Weibo account)