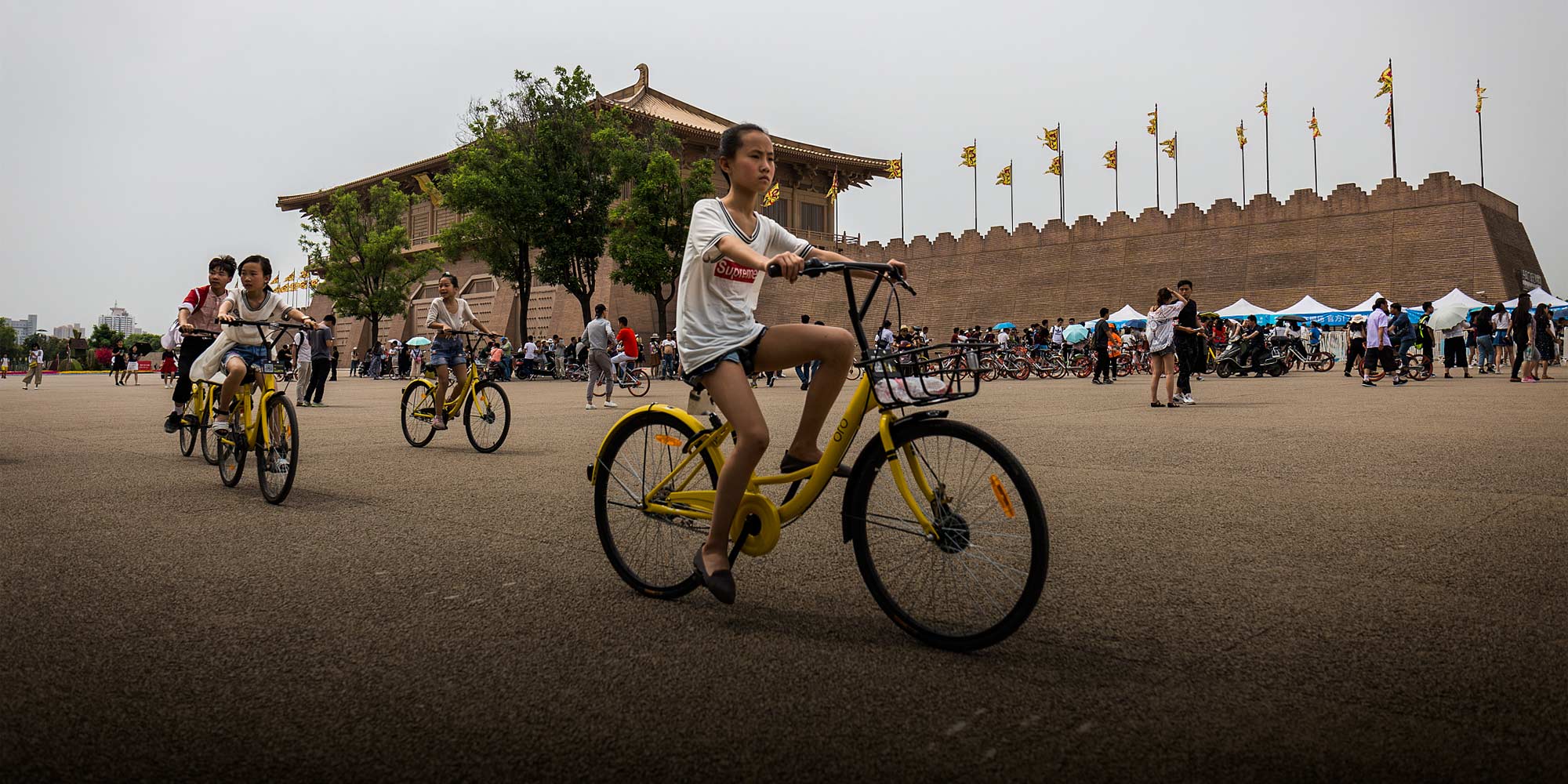 NEWS
Xi'an Tells Failing Shared Bike Companies to Give Month's Notice
As industry big hitters Mobike and Ofo compete alongside dozens of others, some start-ups have had to hit the brakes.
The northwestern Chinese city of Xi'an hopes to inject a little more predictability into China's cutthroat shared bicycles industry by asking failing companies to announce they're going out of business a month before doing so.
The popularity of the shared bikes flooding Chinese cities has given rise to several me-too startups who have since gone bankrupt, leaving users without their deposits and governments with piles of unused two-wheelers.
Yesterday, Xi'an's municipal government released trial guidelines requiring all online bike rental companies operating in the capital of Shaanxi province to "publicly announce through the media, 30 days in advance, that they will cease operations, return deposits to all rental customers, and complete all work relating to the recall of vehicles in current circulation."
Most shared bike apps require users to pay several hundred yuan into the system before their first ride, but reports that once-flourishing apps like CoolQi have failed to return user deposits when requested have led experts to question whether China's shared-bike market is reaching a saturation point. In June, Wukong Bike became the industry's first casualty a mere six months after setting up shop in the sprawling southwestern metropolis of Chongqing.
Xi'an's new guidelines also seek to clarify the responsibilities of the city's government departments when it comes to regulating the local shared bike market. For example, the municipal traffic management bureau will determine an upper limit on the total number of bicycles allowed on Xi'an's streets. The local government further stipulated that it was banning online electric-bike rental projects in the city.
Chen Liteng, a sharing economy analyst at the China E-Commerce Research Center, told Sixth Tone that Xi'an's policy would benefit shared bike users shaken by a spate of recent disappointments, including the bankruptcies of Wukong and 3Vbike, CoolQi's reported liquidity problems, and news that Nanjing-based Ding Ding Bike has come under government scrutiny for abnormal business practices. "All these incidents have had negative effects on users," Chen said.
Asked whether it was fair to require ailing companies to publicly announce an end to their business operations several weeks before closing, Chen said: "As long as a company doesn't suddenly go bust, the bosses should still have some control [over the company's decline]."
In Chen's view, Xi'an's trial represents the most comprehensive attempt to regulate shared bikes made by any major Chinese city. "If they find that it works," he said, "we'll see other cities trying to emulate Xi'an to a great extent."
Editor: Kevin Schoenmakers.
(Header image: Children ride shared bikes in Xi'an, Shaanxi province, May 13, 2017. VCG)