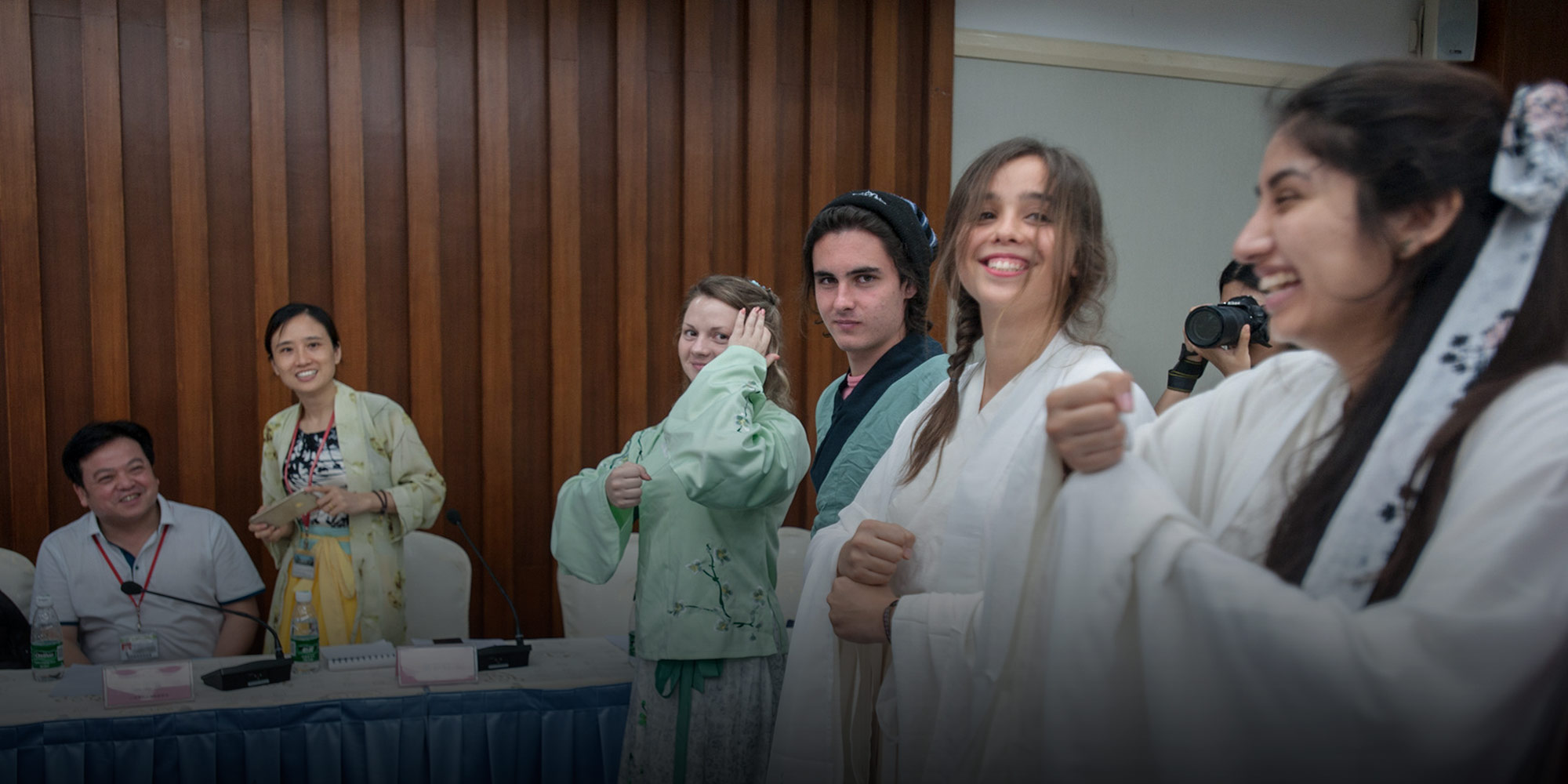 VOICES & OPINION
Why China Still Isn't the Top Choice for International Students
More university students come to China each year, but few see the point in staying throughout their college career.
Over the past few years, Chinese universities have pushed a broadly defined policy of "internationalization." While more and more Chinese young people study overseas, colleges back home are trying to lure students from abroad in ever greater numbers.
China already sends more scholars abroad each year than any other country. Now, the country is attempting to transform itself into an attractive destination for international students. Back in September 2010, China's Ministry of Education released a plan with just such an aim in mind. This initiative sought to increase the number of full-time international students in the Chinese mainland education system to 500,000 annually by 2020, 150,000 of whom would be full-time college students pursuing degrees from Chinese schools. If reached, this number would make China the most popular destination for international students in Asia.
The government's reasons for setting such a goal are no different from those of other nations. All over the world, countries are beginning to compete for international students, who not only contribute to the diversity of the schools at which they study but also may join their host nation's talent pool after graduating.
Recruiting international students has long been seen as a useful way to raise a country's international profile, and China is hopeful that its efforts in this area will help improve its global image.
International students are also a boon to a country's educational services sector. Many nations are currently eyeing ways to get a bigger piece of this pie, and the United States, the United Kingdom, and Australia have all made higher education a key part of their international trade strategies. According to WTO, in 2015, American educational exports were worth as much as $35.76 billion. In light of all this, China, which is currently running a deficit in international students, naturally hopes to balance its books.
To be sure, China's rapid economic and social development has already made it an increasingly attractive option to many foreign students. Since the beginning of the century, the number of international students studying in China has grown rapidly: In 2016, there were 440,000 international students registered in China, a tenfold increase since 1999, according to the Ministry of Education. More than 70,000 of them came from South Korea, and a further 20,000 came from the U.S.
While the number of international students studying in China rose across the board, the greatest strides were made in Africa, which went from sending a total of 1,384 students to China in 1999 to over 60,000 students in 2016 — an increase of 4,400 percent. In hopes of sustaining this trend, the Chinese government is offering a growing number of scholarships to African students. From a purely numerical perspective, however, Asia remains the primary continent of origin for international students in China. Students from other Asian countries comprised about 60 percent of China's total international student body in 2016.
While China has made progress in swelling the ranks of international students, they still make up less than 2 percent of the overall student population — a far lower proportion than that of other countries favored by international students. There is also a significant gap between the number of students China sends abroad each year and the number it manages to attract. In 2016, 540,000 Chinese opted to study abroad, while just 440,000 international students came the other way.
Additionally, while the majority of Chinese students studying abroad are enrolled in full-length degree programs, most foreign students in China are taking short-term exchange or language study courses. For all China's efforts to increase the number of full-time students from abroad, last year, only 47 percent of all international students were working toward a degree at a Chinese university. Most of them hailed from African or Asian countries where tertiary education lags somewhat behind China's.
The scale of the issue is clear: From 2011 to 2013, the proportion of all students from the U.S., the U.K., Germany, France, and Australia who had enrolled in full-time Chinese degree programs hovered between a measly 10 and 17 percent.
China's postgraduate degrees hold even less appeal, with only 14 percent of international students in China enrolled in master's or Ph.D. programs. Compare this number to that of the U.S., where international students make up anywhere between 35 and 66 percent of students in engineering, economics, computer science, physics, mathematics, and statistics postgraduate programs.
As the Ministry of Education itself has noted, as China expands its international student recruitment efforts, it must pay more attention to the quality of the students it attracts. In an effort to seem more "internationalized," many Chinese colleges and universities have seen foreign students as mere window dressing, with scant attention paid to their actual credentials. Other schools, solely focused on the secondary economic benefits these students represent, have padded out their international student bodies by lowering barriers to admittance.
It is clear that despite boasting an impressive number of international students and solid growth rates, China is not yet a global leader in the field of higher education. A significant gap remains between China and the developed West.
It is certainly possible for China to attract more students to its institutions of higher education by offering them preferential treatment and instituting policies to increase available scholarship slots and graduate employment prospects. However, if the country truly wants to rub shoulders with the world's academic elite, it must first improve the quality of its own education system and stop bringing in foreigners just to make up the numbers.
Translator: Kilian O'Donnell; editors: Lu Hua and Matthew Walsh.
(Header image: International students try on traditional Han clothing at a university in Guangzhou, Guangdong province, May 27, 2016. IC)