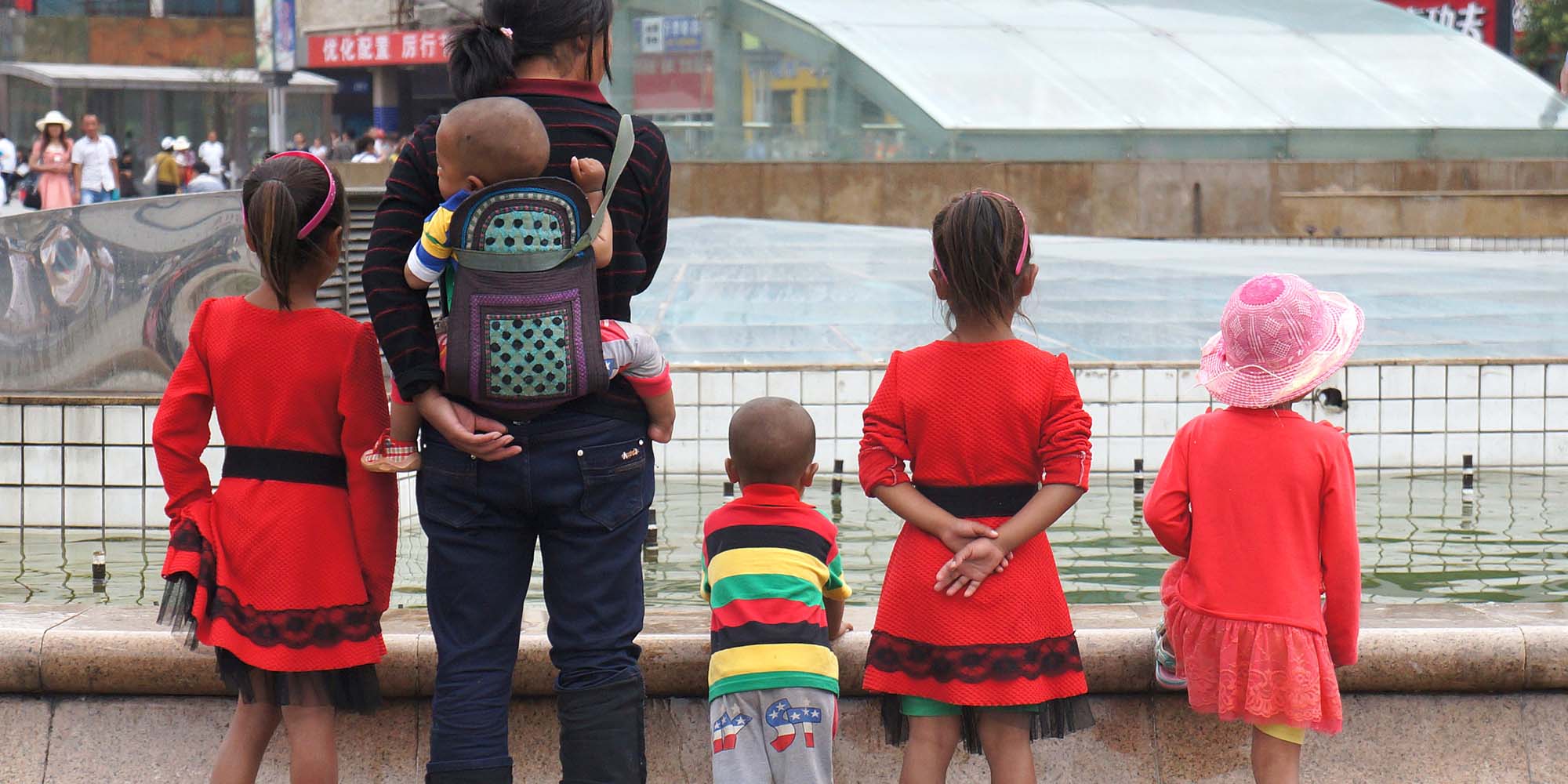 NEWS
China Wants to End Firing Employees With Too Many Children
Legislature calls on provinces to scrap one-child policy-era rules that make having an extra child a fireable offense.
China's top legislative body has advised five holdout provinces to amend outdated regulations that allow employers to fire workers found to be in violation of the country's two-child policy, Beijing Youth Daily reported Tuesday.
In May, four experts on labor law sent their joint recommendation on regional family planning practices to the Legislative Affairs Commission of China's congress. In the document, they unanimously came out against giving employers the right to dismiss employees based on the number of children they have.
The five provinces targeted by the commission's decree, issued in response, include Guangdong and Hainan in the south, Yunnan in the southwest, and Fujian and Jiangxi in the east. Other provinces, municipalities, and autonomous regions in China have already scrapped such rules in favor of less harsh disciplinary measures.
During the one-child policy, it was common practice for employers to use family planning violations as justification for dismissing unwanted workers — a provision that was sometimes even enshrined in local legislation. Teachers, government and Party officials, and staff at state-owned enterprises in particular were subject to the closest scrutiny, often with severe consequences.
In June 2014, domestic media reported on a nurse who died while getting an abortion after fearing that having a second child would get her fired. And last year in Guangdong — before the Jan. 1 two-child policy had been fully implemented — a woman who was six months pregnant reluctantly opted for an abortion because she and her husband did not want to risk losing their public-sector jobs.
When the two-child policy went into effect, the central government left it up to regional governments to iron out its implementation. The five aforementioned provinces kept the same or similar strict family planning regulations in place, merely changing the maximum number from one to two. In addition to a violator's employment being terminated, many local governments continued to impose stiff, even extortionate fines. Those who refused or were unable to pay were barred from obtaining hukou for their children — a household registration document needed to receive education, public health, and other government services
A department head at the Legislative Affairs Commission told Beijing Youth Daily that such provincial family planning regulations should be reviewed and abolished as soon as possible.
Asked on Sunday whether China might soon relax the two-child limit, Li Bin, the minister of the National Health and Family Planning Commission, said her bureau would use "scientific judgment" of China's demographics to China's aging problem going forward.
Speaking on the sidelines of the Communist Party's national congress in Beijing, Li said she would "study President Xi Jinping's work report in detail" to determine whether the nation was ready to lift all restrictions on family planning.
Editor: David Paulk.
(Header image: A woman and five children wait at a train station in Zhengzhou, Henan province, May 30, 2013. Sha Lang/VCG)