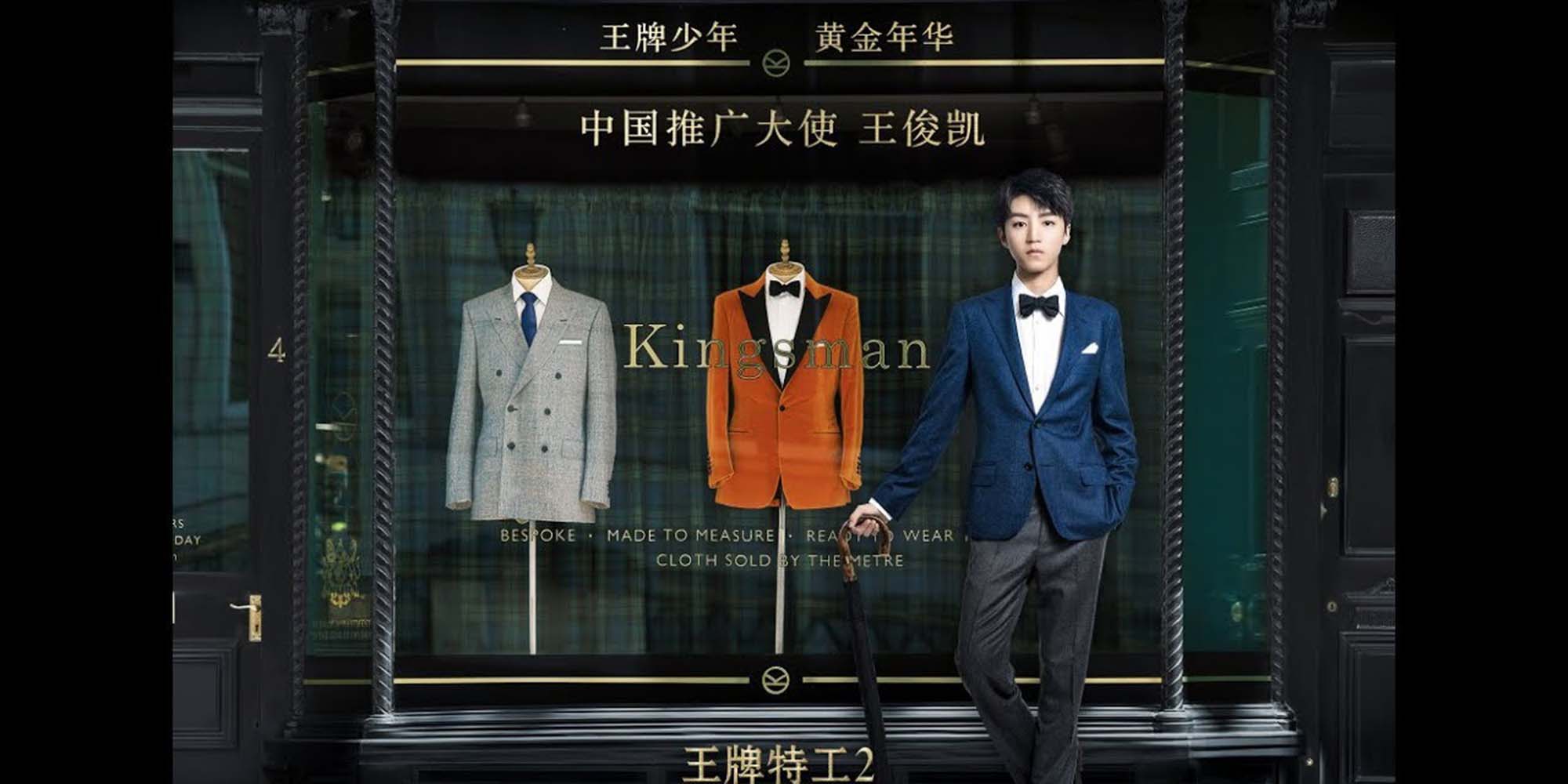 NEWS
Chinese Stars Promote Hollywood Movies They Have No Part In
Local celebrities lure audiences to the box office for 'Blade Runner,' 'Kingsmen,' and other foreign films.
Canadian heartthrob Ryan Gosling has plenty of swooning fans and a handful of prestigious awards to his name, but that didn't stop him from getting booted off his own movie poster in China.
Recently, top Chinese celebrities have become paid champions for major international movies in China — even when they haven't appeared in the movie itself, according to an article posted Saturday by a social media account affiliated to popular film criticism outlet DS Movie.
The official poster for sci-fi blockbuster "Blade Runner 2049," which opens later this week in China, features the movie's lauded star Ryan Gosling. But in some posters in China, Gosling is nowhere to be found. Instead, the film's dapper protagonist appears to be Chinese actor Wang Kai — who does not have a role in the film.
Wang rose to fame for his part in the popular TV drama "Ode to Joy," China's answer to "Sex and the City." His role in the latest "Blade Runner" is quite different: He's been enlisted as the movie's "chief content recommendation official."
The movie poster features Wang in a tuxedo and bow tie. But the article's author was apparently unimpressed with the quality, writing that any "print shop around the corner" could have made it. Wang has also made a 60-second video to introduce the cast of the movie and encourage the public to flock to theaters.
"Blade Runner" competitor "Kingsman: The Golden Circle" tried a similar trick, recruiting 18-year-old Wang Junkai — the lead singer of popular teen boy band TFBoys — as a "promotion ambassador."
Although Wang, whose Weibo microblog account boasts over 30 million followers, didn't actually appear in the spy movie sequel, he did produce a promotional song for it titled "Becoming a Gentleman."
The article slammed Wang — no relation to Wang Kai — over his "Kingsman" promotional poster, on which the young fashion icon appears in a mismatched suit. "His popularity is the reason he was invited as a promotion ambassador, irrespective of whether his personality complements the product," the author wrote.
But the marketing ploy seems to be working. Online, music and movie reviewers alike said Wang was the main reason they bought a ticket to "Kingsman," which raked in over $40 million when it debuted in China last weekend. A fan from Suzhou commented on Kugou Music, an app backed by internet giant Tencent, that they were scared of the movie's fighting scenes but also buoyed by Wang's involvement. "Because of you, I would watch it to the end with my eyes closed," the user wrote.
Also mentioned in the article was Marvel's "Spider-Man: Homecoming," which recruited 23-year-old hip-hop rapper PG One, winner of the first season of popular talent show "The Rap of China," to be its "China hip-hop ambassador." PG One was asked to sing a promotional song for the movie, but net users complained parts of the music seemed plagiarized, and that the tune's lyrics were unrelated to the movie or the Marvel superhero universe.
Other movies to have appointed popular Chinese celebrities to lend their star power include "Star Wars: The Force Awakens," "Batman v Superman: Dawn of Justice," "Power Rangers," "Star Trek: Beyond," and "Transformers: The Last Knight."
Even Chinese actors who appear in Hollywood productions seem to be there solely to tap into China's rapidly growing box office, which is on course to surpass that of the United States, the world's largest film market, this year. For example, actress Fan Bingbing's character in "X-Men: Days of Future Past" had just a handful of lines, and the megastar's role in "Iron Man 3" existed only in a version of the film made especially for the Chinese market. Meanwhile, Chinese audiences have made fun of the uninspired roles given to actresses Angelababy and Jing Tian in "Independence Day: Resurgence" and "Kong: Skull Island," respectively.
Last year, China's total box office reached nearly 45 billion yuan, a 189 percent increase from 2012. During the recently concluded 19th Party Congress, Sun Zhijun, the deputy director of the Party's Publicity Department, said that China already has the largest number of cinema screens in the world.
Editor: Julia Hollingsworth.
(Header image: A promotional poster for 'Kingsman: The Golden Circle' shows Wang Junkai dressed up in a tuxedo, seemingly as one of the protagonists. From the film's Weibo account)