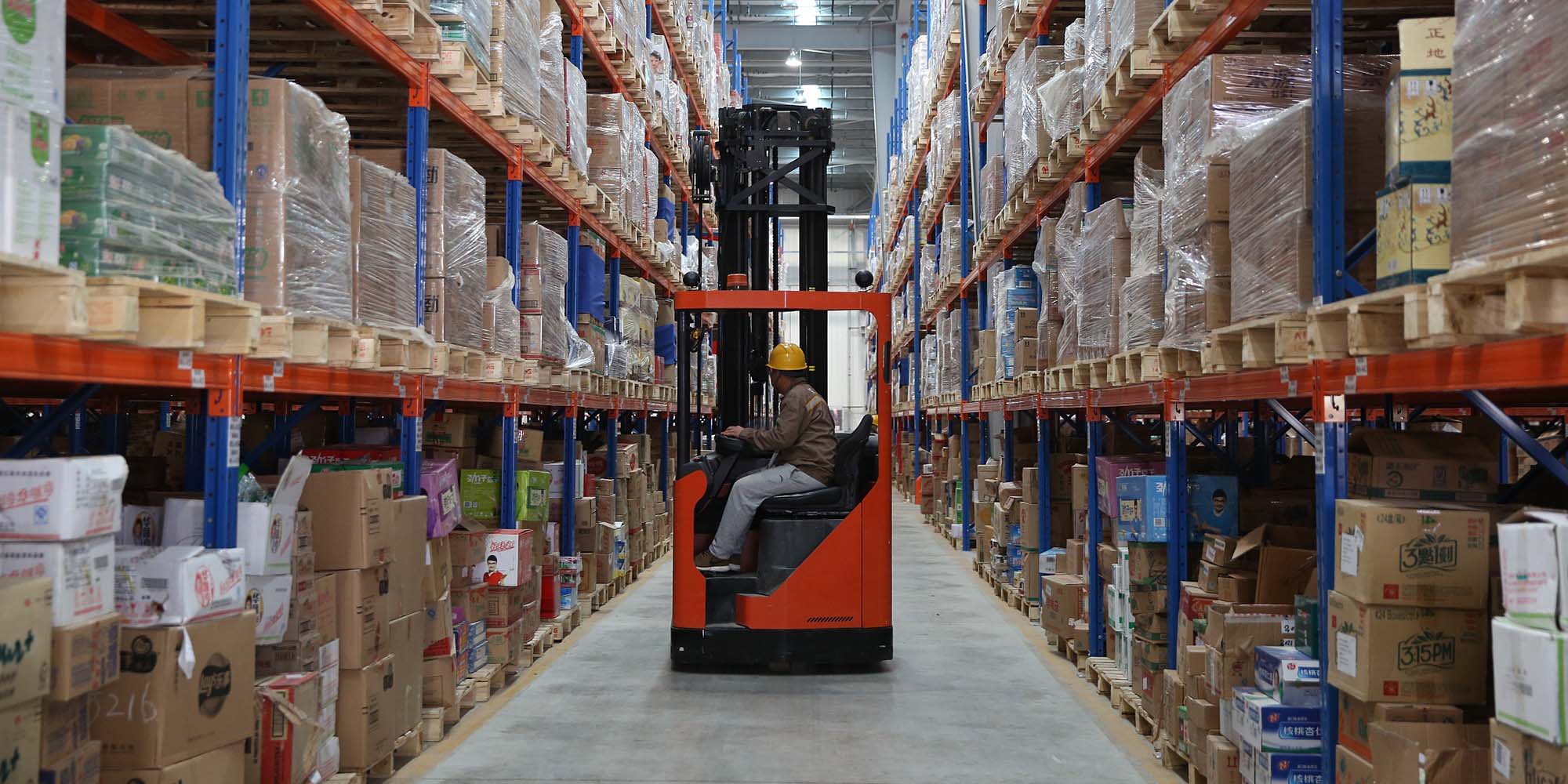 NEWS
Alibaba Targets Europeans for 'Double Eleven' Shopping Fest
With preloaded warehouses and chartered planes ready to go, e-commerce giant looks abroad for growth.
To make this year's "Double Eleven" sales event even larger than the last, e-commerce company Alibaba is hoping Europeans will join in on the shopping bonanza.
Cainiao, Alibaba's logistics service, has signed agreements with several airlines to book chartered planes for overseas delivery during the Nov. 11 shopping festival, Cainiao said in a statement to Sixth Tone. Shoppers in Europe can expect products purchased on Tmall, one of Alibaba's online marketplaces, to arrive at their doorstep in as few as 10 days.
Meanwhile, Cainiao's warehouses in European countries including France, Spain, and Russia will be preloaded with goods, which will allow bargain-hunters in some regions to receive their Double Eleven orders in just one day, according to the statement.
Thanks to the relatively low cost of labor, China's booming e-commerce industry has a reputation for cheap and fast delivery, taking two to three days on average. As this year's Double Eleven draws closer, Cainiao aims to duplicate the shopping experience in foreign countries — especially in Russia, whose consumers contribute the largest proportion of sales on Alibaba's foreign shopping website AliExpress, Liu Weiyang, head of Cainiao's exports department, told Sixth Tone.
"When Double Eleven deals first became available to Russian users in 2013, the country's delivery system crashed," said Liu. "It took as long as six months for some shoppers in Russia to get their packages."
Jack Ma, Alibaba's founder, said during a speech at Lomonosov Moscow State University on Wednesday that the delivery time in Russia has been reduced from 45 days to 15 days — though he said this progress was "not enough."
Alibaba's ambitious move comes at a time when year-on-year sales growth of the shopping festival has slowed. Double Eleven was created by Alibaba in 2009 and originally promoted as a day for singles to indulge in materialism. Last year, sales on Alibaba's platforms during Double Eleven reached a record high of 120.7 billion yuan ($18.2 billion). Although that was still a 32 percent rise compared with 2015, the growth was significantly lower than the increase a year before.
"Double Eleven is no longer a Chinese, but rather a global shopping festival, as Alibaba expands overseas," Cao Lei, director of the Hangzhou-based China E-Commerce Research Center, told Sixth Tone. "Delivery has always been a major challenge for cross-border trade. Setting up warehouses beforehand and booking charter jets can significantly increase business efficiency and improve user experience."
Editor: Kevin Schoenmakers.
(Header image: A man works at a Tmall warehouse in Tianjin, Nov. 5, 2014. Li Dong/VCG)