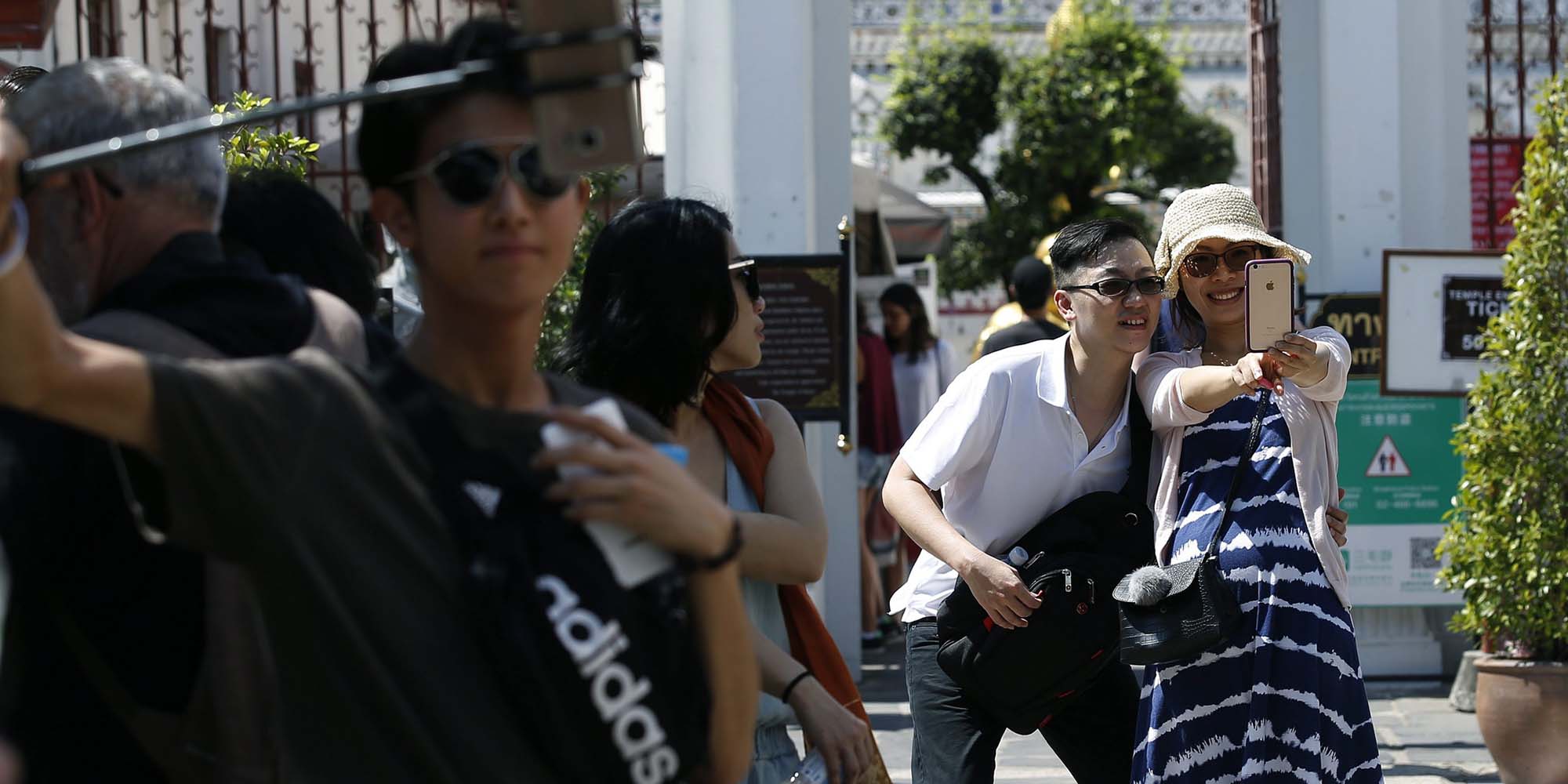 NEWS
Too-Clever Tourist Caught in Insurance Scam
Prosecutor calls for insurance companies to develop a system for sharing information.
Some people travel for the experience, others for profit.
After several lucrative trips to Southeast Asia, a Shanghai tourist's bogus insurance claims landed him in front of a judge, who on Friday convicted him of fraud and hit him with a steep 50,000 yuan ($7,600) fine, as well as a three-year suspended prison sentence.
The man, surnamed Huang, had gone on several vacations abroad since early 2016, each time coming home with police reports falsely stating that he had been robbed.
Huang's spree of made-up mishaps started with an actual robbery in early 2016. On the first day of his vacation to the Thai beach resort of Pattaya, a thief relieved the hapless Huang of his Apple laptop computer and around 1,000 yuan in cash. Fortunately, Huang had purchased insurance. When he reported the incident to local police, he decided to add "a few items" — including a Canon camera and an expensive wallet.
"If the insurance company would compensate me, that'd be great, and if they didn't, then there would be no loss either," Sixth Tone's sister publication, The Paper, quoted Huang as saying.
Awareness of travel insurance among Chinese is lower than in many developed countries — but with greater promotion of their policies, insurance companies are pushing to change that. Just as some travelers are discovering the benefits of having coverage for medical emergencies, or loss or theft of property, still others, like Huang, are discovering the travel insurance scam.
When Huang came back from Thailand, the insurance company compensated him with the full amount of his claim of more than 8,000 yuan, half of which was for fabricated items. During subsequent trips to Thailand, Vietnam, and Malaysia, Huang made claims to multiple insurance companies based on robbery reports he made to foreign police, pocketing more than 100,000 yuan in 18 months.
Song Xu, a senior partner at Zhong Yin Law Firm's Shanghai office, told Sixth Tone that travel insurance fraud is less prevalent than other areas of coverage, such as auto insurance. While domestic claims are easy to verify, Song said it is difficult for insurance companies to check reports of theft or property loss overseas. Song added that cases involving large amounts of money can warrant punishment of up to five years in prison.
Friday's case is the first of its kind in Shanghai, according to The Paper.
While it's not clear exactly how Huang got caught, his case was eventually pursued by Shanghai's Hongkou District procuratorate. When confronted, Huang acknowledged his wrongdoing and agreed to return the full amount of money that he had swindled.
The procuratorate head of inspection, Jin Jianqing, said that the case served as a warning for insurance companies to improve their auditing procedures. He called for an information-sharing system among insurance companies and said insurers should develop a mechanism for better evaluating the ethics of their policyholders.
"Cheating is an industry problem, and insurance companies have spent a lot of manpower and energy in dealing with the problem of fraud," a spokeswoman for insurance service provider ZhongAn Online Property and Casualty Insurance told Sixth Tone.
This article has been updated to include comments from ZhongAn.
Additional reporting: Yu Dingzhang; contributions: Kevin Schoenmakers; editor: Kevin Schoenmakers.
(Header image: Tourists pose for a selfie at Wat Arun, a Buddhist temple in Bangkok, Jan. 27, 2017. Narong Sangak/EPA/IC)