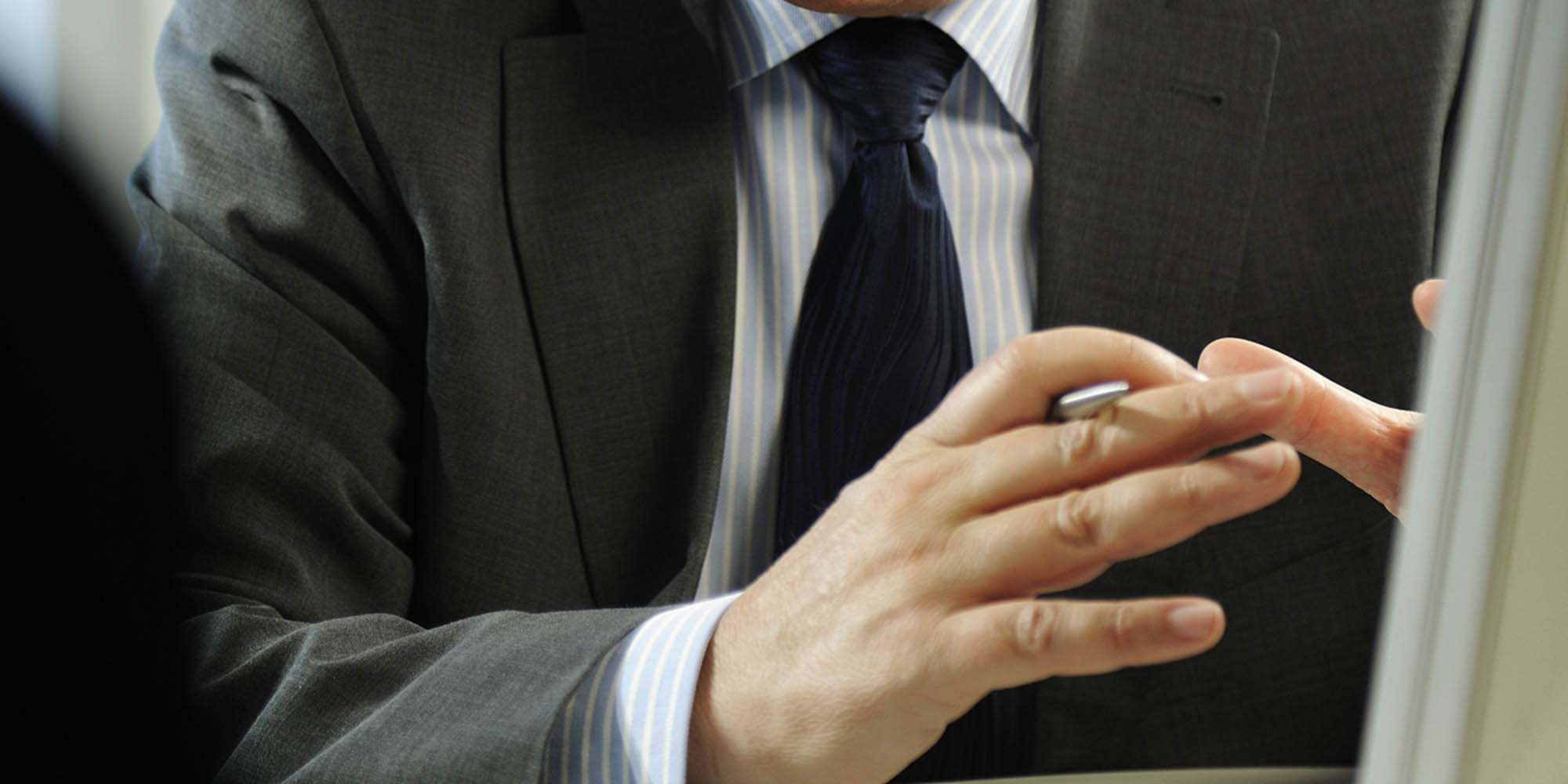 NEWS
New App Provides Experts on Demand for China Journalists
Developer of Quora-like platform says data generated will help predict trends and sell other services.
Journalists on deadline who need expert input for their stories can now turn to a new app that touts 30,000 specialists as ready and willing to answer their urgent inquiries.
After almost a year of tinkering, Youwen — which translates to "have a question" — officially launched Wednesday.
Wang Bin, CEO of Uwell Technology Co. Ltd., the Hangzhou-based company behind the app, told Sixth Tone on Monday that Youwen gives journalists the opportunity to grow their contact lists, while also allowing experts to spread the word about their research or share their opinions with the public. Wang said his experience working in public relations inspired him to develop the app.
Reporters who want to join Youwen must have their press credentials vetted by the company, after which they can either contact experts directly or ask a question publicly in a Quora-like setting. Over 5,000 journalists have already registered, and some 500 new users have signed up each day since the app's launch last week, Wang said.
Similar services already exist elsewhere in the Chinese market, though Youwen brands itself as being more comprehensive. The similar Lanjing app only caters to business and finance reporters, and public question-and-answer websites don't always guarantee expertise. Globally, there also are websites like Help a Reporter Out and Expertise Finder, where professionals can register themselves as experts to be consulted by journalists.
Wang said he wants to expand the services offered on Youwen, and that some of these will be monetized. Experts can earn money by joining "online press conferences," and a transcription service to turn recorded interviews into text is planned. Wang also said he plans to use the data generated from journalists' questions to predict social trends.
Wu Fei, a professor of media at Zhejiang University in eastern China, told Sixth Tone that Youwen could increase the diversity of known experts and give journalists more freedom of choice.
Additional reporting: Liang Chenyu; editor: Kevin Schoenmakers.

(Header image: E+/VCG)