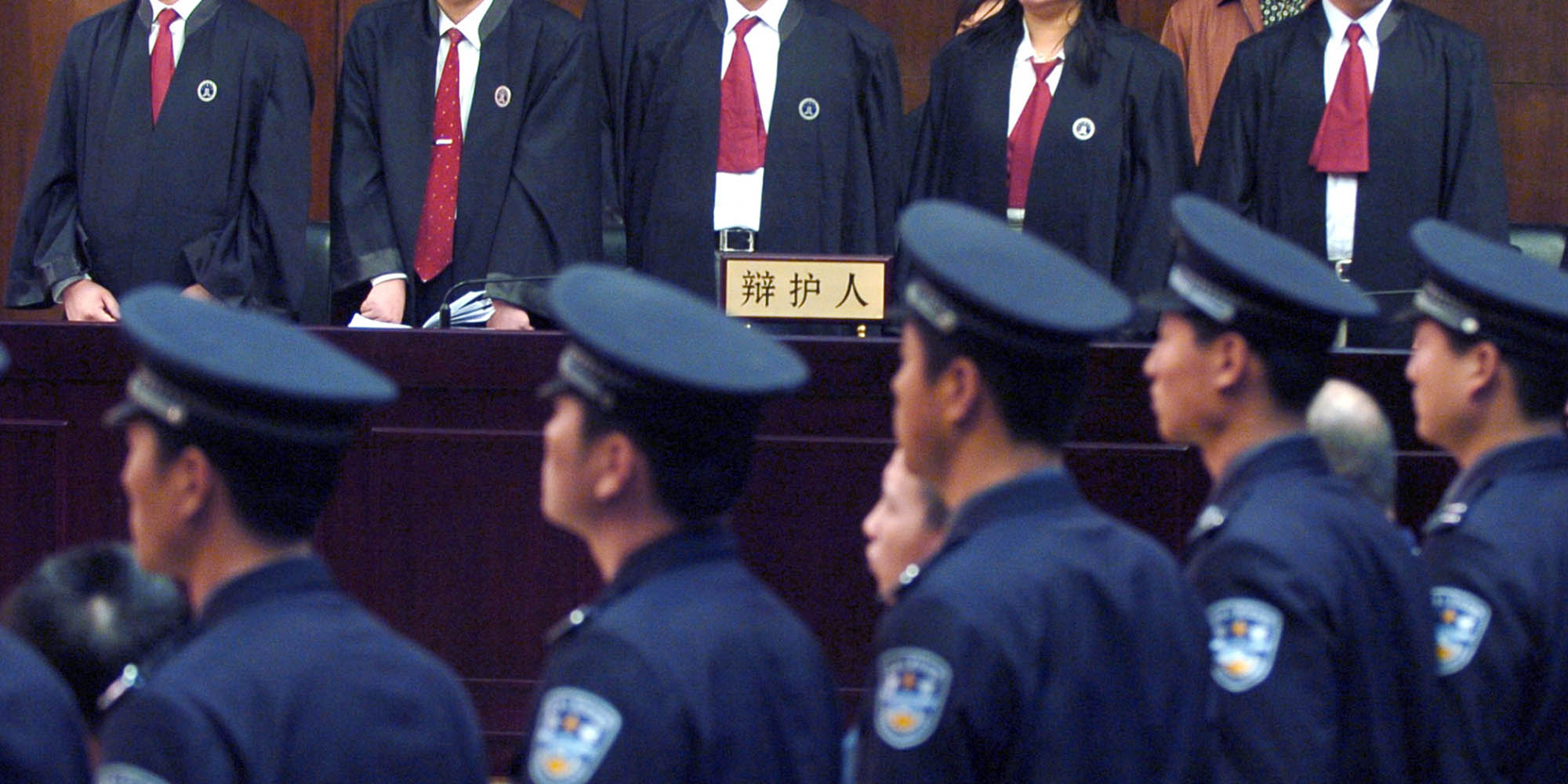 NEWS
China's Legal Community Reflects on 'Lawyers for All' Trial Run
Experts roundly commend the move but also see potential pitfalls.
A pilot project that will guarantee lawyers for all criminal suspects has been welcomed by China's legal experts, though their expectations are tempered when it comes to the plan's implementation.
On Wednesday, China's Supreme People's Court and Ministry of Justice announced that eight provinces and cities will, for a trial period of one year, make defense lawyers mandatory in all criminal cases. Subsidies will be provided for defendants who cannot afford their own attorneys.
Many lawyers have praised the initiative. "Only about 25 percent of criminal defendants have defense lawyers in China," Chen Youxi, an attorney at Jingheng Law Firm in Hangzhou, capital of eastern Zhejiang province, wrote on his Weibo microblog Thursday. "[The court's] decision will have a positive and lasting effect on preventing wrongful convictions and improving the quality of judicial work."
Regulations on legal aid already exist in China, which vary from province to province. But Beijing-based attorney Wang Fu told Sixth Tone that criminal defense lawyers sometimes charge exorbitant fees due to the risks and difficulties associated with such cases, which discourages many who wind up in court from seeking legal counsel.
Wang said that while the supreme court's order is "well-intentioned," there should be more transparency with respect to how lawyers will be selected and how subsidies will be allocated. "I am worried that there are some individuals or law firms that will monopolize the market," said Wang, who also founded a website specializing in legal issues. "It poses the risk of legal aid becoming a business and losing its meaning."
Yi Shenghua, director of criminal law at Yingke Law Firm in Beijing, said in a lengthy post on his Weibo microblog Thursday that there had been a lot of discussion among his peers of the supreme court's announcement. Referring to the existing gap in subsidies for criminal and civil cases, he warned that if criminal lawyers aren't better compensated, the most experienced attorneys will be discouraged from participating in the pilot program.
"In most Chinese cities, legal aid subsidies for criminal cases are lower than for civil cases," Yi wrote. "But the workload of a criminal defense lawyer is heavier than that of a civil defense lawyer, so there should be higher subsidies."
In a Q&A posted on its website Thursday, the Supreme People's Court acknowledged the current problems with criminal cases, saying the number of criminal lawyers in the country — about 52,000 — is too low, and that the courts don't always protect their rights as lawyers.
The supreme court said the success of its reforms will depend on how many attorneys choose to participate. "Only by substantially increasing the rate of defense lawyers in criminal cases, and encouraging more lawyers to defend the suspects and defendants, can we build a litigation system centered on trials and effectively prevent miscarriages of justice," the court wrote.
Additional reporting: Fan Liya; editor: Kevin Schoenmakers.
(Header image: Defense lawyers stand during a criminal trial in Beijing, Oct. 14, 2004. Photocome/VCG)