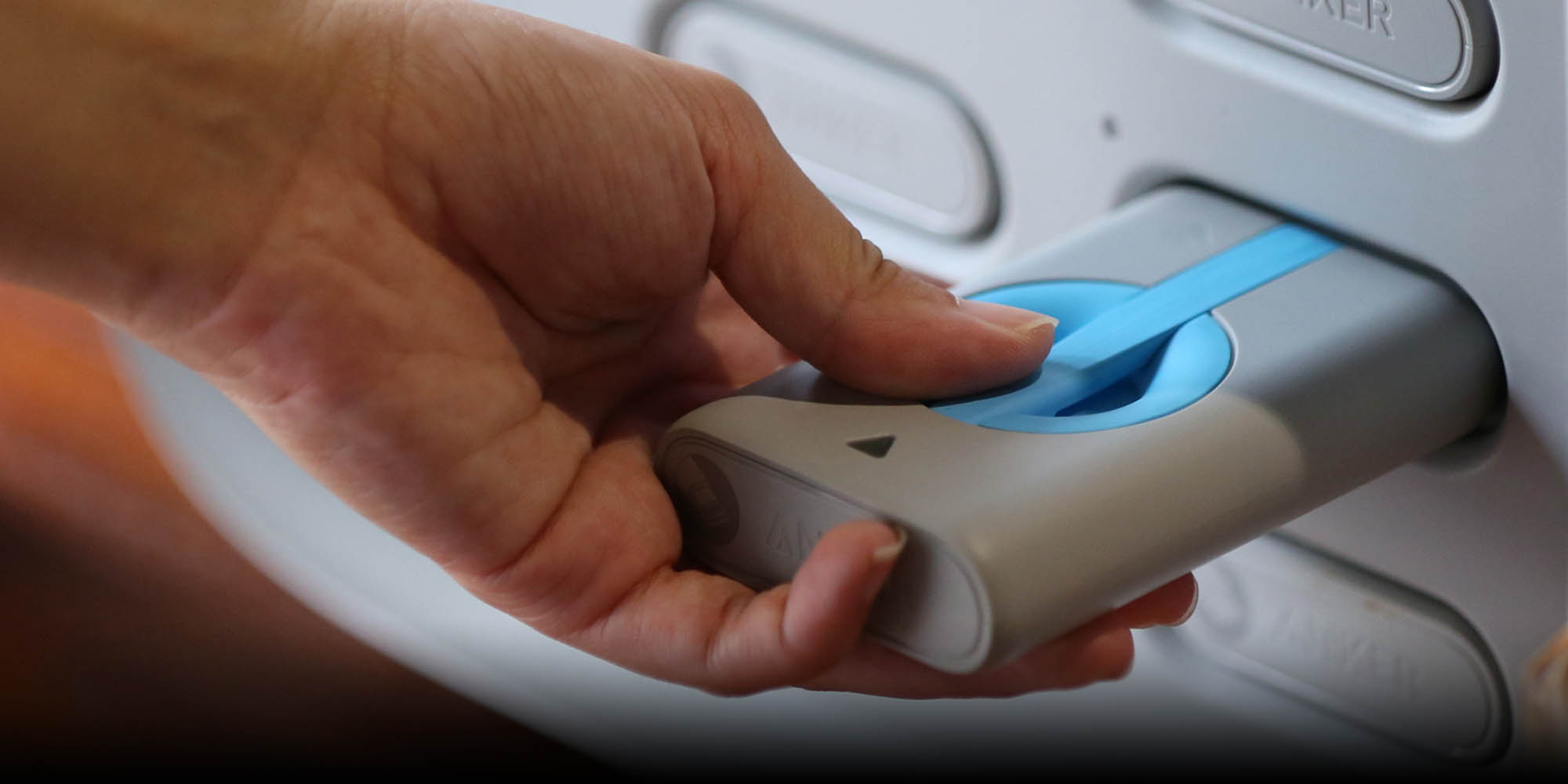 NEWS
Shared-Charger Startup Pulls Plug
Once the darling of investors, phone battery-sharing companies see fading appeal.
Just six months after investors poured funds into a slew of smartphone power bank-sharing companies, the future looks dim for the once-promising sector.
On Wednesday, Hangzhou-based power bank rental company LeDian announced that it was going out of business and asked its customers to withdraw their deposits.
In a statement posted to its official account on messaging app WeChat, the company, which launched in March, did not elaborate on the reason for the closure. A LeDian customer service representative told Sixth Tone that the company was experiencing "operational difficulties."
The representative added that the company was facing a cash crunch, but she did not give further details.
Pioneered by ride-hailing services such as Didi Chuxing — followed by a range of other businesses such as shared-bike providers Mobike and Ofo — China's sharing economy is booming. But not all shared-product concepts manage to capture consumers' hearts; other failed examples include umbrellas, basketballs, and even sex dolls.
It now appears that shared power banks might be joining the list of sharing economy losers.
In September, staff at Hidian, one of the biggest power bank rental companies, accused management of making unreasonable demands of employees in a bid to get them to quit — including proposing to post staff to remote parts of northwestern China's Xinjiang Uyghur Autonomous Region while slashing their salaries.
The power bank-sharing concept works as follows: Through an app, users locate a shared-charger station, scan a QR code, pay a deposit, and borrow a power bank. The battery packs can be returned to any charging station.
In the case of LeDian, the company allowed customers to use the power banks free of charge for the first 24 hours after paying a 50-yuan ($7.60) deposit. After the first day, users were charged 2 yuan per day for the service.
Founded in March by software development company Hangzhou Tutubang Technology in the eastern province of Zhejiang, LeDian placed its charging stations at bus stops, shopping malls, and karaoke parlors.
The industry was once a favorite of venture capitalists. In May, three major companies announced that they had received investments on the same day, with Beijing-based Xiaodian finishing a 350 million-yuan funding round and Hidian and Feichangdian receiving investments of 100 million yuan and several million yuan, respectively.
However, industry experts have questioned the profitability of the sector's business model. "It's unrealistic to merely rely on rental fees to sustain business growth or even to pursue long-term development," Chen Liteng, a sharing economy analyst at the China E-Commerce Research Center, told Sixth Tone.
One possible way for shared-charger companies to expand their income sources is to sell advertising space on the battery packs, Chen said.
In an interview with local newspaper Hangzhou Daily earlier this year, Tutubang founder Lou Yingying conceded that it would be difficult for the battery rental business to survive on the income from rental fees alone.
Analyst Chen warned that the shared-charger industry bubble will eventually burst once investors cool down. "Shared-battery services are simply rental businesses under the guise of 'sharing,'" he said.
The industry may still see a short period of development, Chen added. "But as wireless charging and longer-lasting batteries become more popular," he said, "the need for power banks will dwindle."
Editor: Colum Murphy.
(Header image: A person removes a portable battery from its docking station in Shenyang, Liaoning province, Aug. 18, 2017. Chen Liangbo/IC)