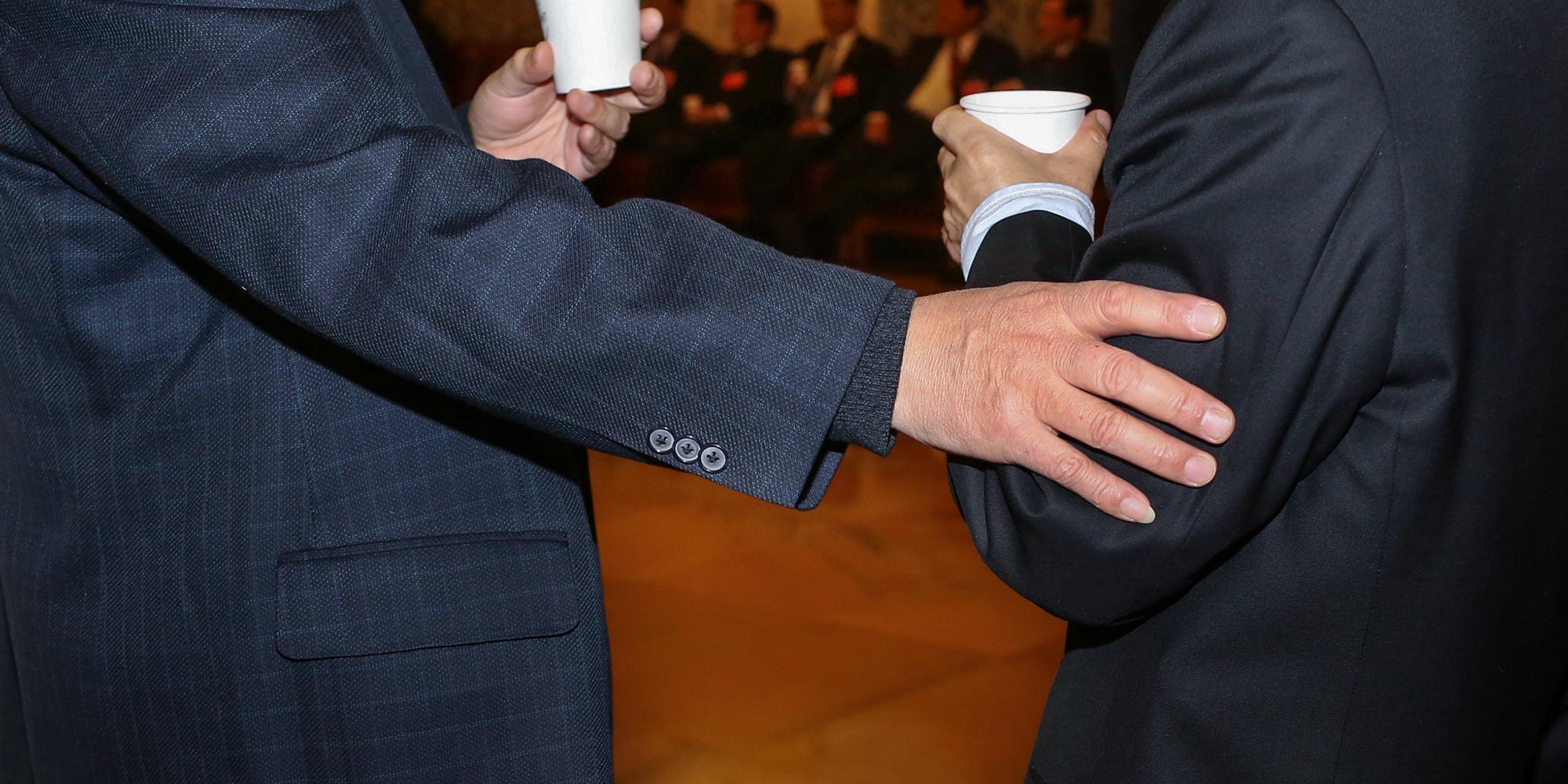 VOICES & OPINION
Mapping Corruption in China
What are the distinctions between bribery and graft, and which officials are most likely to stray to each side?
In China, corruption scholars have long espoused the belief that as the state strengthens laws and regulations, a system of checks and balances will see corruption increasingly take the form of bribery, not graft, in the future. In my field of research, we usually define bribery as making illegal payments to officials as a means of influencing their decisions, and graft as the intentional misdirection of public funds into the pockets of official decision-makers.
Having decided to challenge this assumption, I dug up data from more than 7,300 corruption cases, published on the China Judgments Online website from January 2014 to May 2015. My research showed that, in fact, whether someone chooses the path of bribery or graft relates less to existing legal frameworks and more to the region, department, title, and rank of corrupt officials.
According to my data, coastal regions see more cases of bribery than graft, with northeastern China being the one notable exception. This is a reversal of the pattern found elsewhere in the country, where graft cases outnumbered instances of bribery.
In my opinion, this discrepancy comes down to the fact that the private economy in eastern China is more developed than in the rest of the country. As a result, corruption generally takes the form of a mutual exchange of benefits between government officials and the business sector, leading to an increased number of bribes. In areas with a less-developed private sector — such as central and western China — civil servants hold all the power, and the private sector has little to offer them. In such an environment, offenders can only pilfer public assets.
Aside from regional differences, official corruption takes different forms for different government departments. For example, officials working with large quantities of cash or other financial resources more often engage in graft, as in the high-profile case of Liu Dawei, the former Party chief of a village under the jurisdiction of Huaibei, a coal-rich city in eastern China's Anhui province, who fled to the U.S. in 2014 after pilfering 150 million yuan ($23 million) from the village coffer. Liu was apprehended last year when he tried to sneak back into China and check his bank accounts.
Meanwhile, those officials working in fields where it is impossible to directly skim from government accounts may turn to demanding bribes as a way to amass wealth. An interesting example is the case of Zhou Jiachen, the former chief of the political and legislative affairs committee in Zhoukou, a city in central China's Henan province. By forcing both villagers and lower-level government employees to pay fraudulent invoices for cigarettes, alcohol, and entertainment, Zhou accumulated more than 4 million yuan during his seven years in office. In 2015, he was sentenced to 18 years in prison.
The graph below shows that officials working in village committees or state-owned enterprises are more likely to engage in graft. Bribery, meanwhile, was more common in the 13 other fields studied. Village committees are known hotbeds of graft, and village officials frequently conspire to skim off money intended for economic relief, poverty alleviation, development projects, and compensation payments (for example, during land requisitions). Corruption at the grassroots level has already become a major cause of political instability at the lower levels of Chinese society and requires our urgent attention.
I divided the defendants in corruption cases into four groups, according to their official post: work unit chief, work unit deputy, regular staff, and non-state employee. The graph below shows that work unit chiefs have the most opportunities to engage in corruption and choose graft and bribery in roughly equal proportions.
This is quite different from deputies, who lack decision-making power and therefore have fewer chances than unit chiefs to engage in corruption. Many ordinary staff members, on the other hand, while lacking authority, are involved in the accounting and collection processes. This group frequently engages in graft, primarily due to their close proximity to large quantities of cash. In 2014, for example, a treasurer in a township government administered by the city of Hohhot in the Inner Mongolia Autonomous Region was convicted of enriching himself to the tune of 5 million yuan in public money — so that he could buy lottery tickets. Still waiting for a jackpot payout nearly a decade later, the by-then-bankrupt official handed himself in to police and won himself a 17-year prison sentence instead.
Analyzing judicial opinions also provides useful information about cases involving multiple defendants accused of the same crime. I called cases involving two or more defendants who worked together to perpetrate a crime "collective corruption." The remaining cases — those involving just one defendant — I dubbed "individual corruption." The graph above compares the two: Among cases of collective corruption, there was a far higher proportion of graft than bribery. As Chinese anti-corruption systems have gradually improved, it has grown increasingly difficult for individuals to steal from the state. Opportunities persist, however, for those willing to collaborate.
Graft is easier to root out than bribery, as well-enforced regulations are effective at minimizing it. Yet bribery is a much thornier issue, given that it often manifests in extremely subtle ways. The Chinese state is trying to restrict the often hegemonic power of senior officials and make government affairs truly transparent; only in this way can high levels of bribery be controlled in the foreseeable future.
Editors: Lu Hongyong and Matthew Walsh.
(Header image: Kin Cheung/IC)