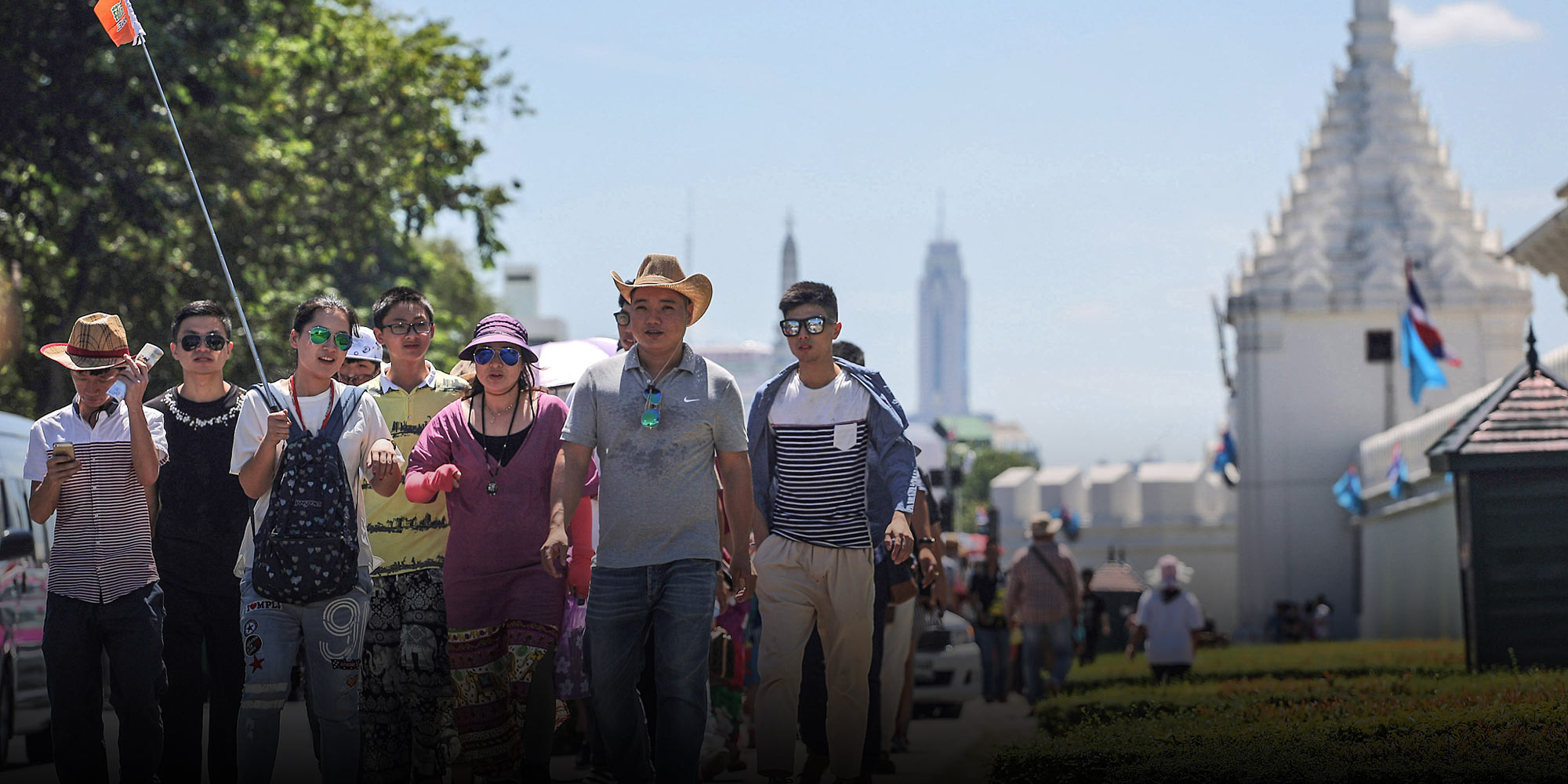 VOICES & OPINION
Why Chinese Tourism Needn't Come at the Expense of Local Culture
Foreign destinations can court Chinese visitors without having to sacrifice their native flavor.
Since the global financial crisis, many developed Western economies have faced a multitude of problems, including a lack of confidence, rising unemployment, and safety and security issues. Within this context, Chinese outbound tourism has kept a fire burning under the global tourism market. Countries whose tourism sectors were hit hard during the crisis are now hopeful of growth once again.
Between 2011 and 2016, the number of Chinese outbound tourists grew from around 70 million to 122 million. Ge Huayong, chairman of China UnionPay, stated to the World Travel and Tourism Council in April that the Chinese tourism industry is now the 15th most competitive in the world. And according to the UN World Tourism Organization, China has been the No. 1 source market for outbound tourism in the world since 2012.
The rapid growth of Chinese outbound tourism has benefitted many places around the world. In 2016, 6.37 million Chinese visited Japan, representing 26 percent of all its foreign travelers. In total, Chinese tourists spent 1.47 trillion Japanese yen ($13 billion), making them the country's biggest foreign spenders.
The story is similar in South Korea, where official figures show that more Chinese visitors came in 2016 than tourists from any other country: Chinese tourists numbered more than 8 million and accounted for 47 percent of all foreign tourists. In Thailand, the proportion was 27 percent. Chinese tourists also have had a sizable impact on long-distance markets like Australia, New Zealand, Europe, and the United States.
Economies hoping to profit from an influx of Chinese tourists have created smart marketing strategies to appeal to Chinese outbound travelers. On top of that, hotels and tourist destinations cater to the needs of Chinese visitors in an apparent effort to attract the Chinese market. For example, the Tourism Authority of Thailand actively uses social media apps like WeChat to provide pictures, music, videos, and Chinese-language content to Chinese travelers, as well as Chinese-speaking consultation services for attractions, hotels, and restaurants.
During China's Spring Festival, Australia strives to create a festive atmosphere for its Chinese guests. The airports host dragon and lion dances and even set up Chinese New Year-themed welcome boards. At the same time, Tourism Australian uses a multitude of celebrities like Taiwanese singers and actors Nicky Wu, Show Luo, and Rainie Yang — all of whom are also popular on the Chinese mainland — to promote travel in Australia.
To improve Britain's reputation as a welcoming destination for Chinese tourists — and in light of Chinese travelers' tendency to create Chinese names for famous foreign personalities and places — VisitBritain launched a program called "Great Chinese Names for Great Britain." The initiative crowdsourced Chinese names for 101 British attractions, including the Shard, King's Cross and St Pancras stations, and Savile Row, which went down well with the Chinese market.
Nevertheless, targeted tourist services should take care not to fully sacrifice their local flavor in their pursuit of attracting Chinese. More Chinese travelers abroad mean more opportunities for consumption, along with more diversified, individual forms of travel. From group tours on their first trip outside China to individual travelers with plenty of outbound traveling experience, Chinese vacationers are different from their peers from other countries of origin and need a certain amount of specialized attention.

A similar phenomenon occurred back in the 1980s, during Japan's golden decade. The nation's economy grew substantially to become the second biggest in the world. Japan's prosperity sent its citizens traveling abroad and led to Japanese financial groups investing heavily overseas. As a result, infrastructure catering to Japanese tourist groups — including explanations in Japanese, Japanese restaurants, and travel routes suited to the interests of Japanese travelers — were established all over the world. But with the end of the Japanese economic boom, this infrastructure must be adapted to benefit the influx of tourists from developing economies.
Just because the number of Chinese tourists is dramatically increasing does not mean that tourist destinations should install excessive facilities pandering to them. Every location is different and should give sensitive consideration to its own relationship with tourism. Chinese outbound tourists seek distinctive, exotic sights. Many are happy to go without eating vast amounts of Chinese food, reading exhaustive descriptions in Chinese, or encountering huge numbers of Chinese tourists everywhere.
I suggest allowing visitors to learn about attractions through newly developed electronic interpretation tools and other intelligent devices, like smartphones and augmented reality. This technology can deliver explanations in different languages, creating a vivid, personalized experience.
Chinese people travel abroad to see things unlike what they are used to at home. But in trying to satisfy the needs of Chinese travelers, too much can be just as bad as too little. Ultimately, only distinctive, authentic sites are capable of appealing to tourists.
Translator: Clemens Ruben; editors: Wu Haiyun and Matthew Walsh.
(Header image: A tour guide leads a group of tourists from China past the Grand Palace in Bangkok, Thailand, Aug. 19, 2015. Dario Pignatelli/Bloomberg/VCG)