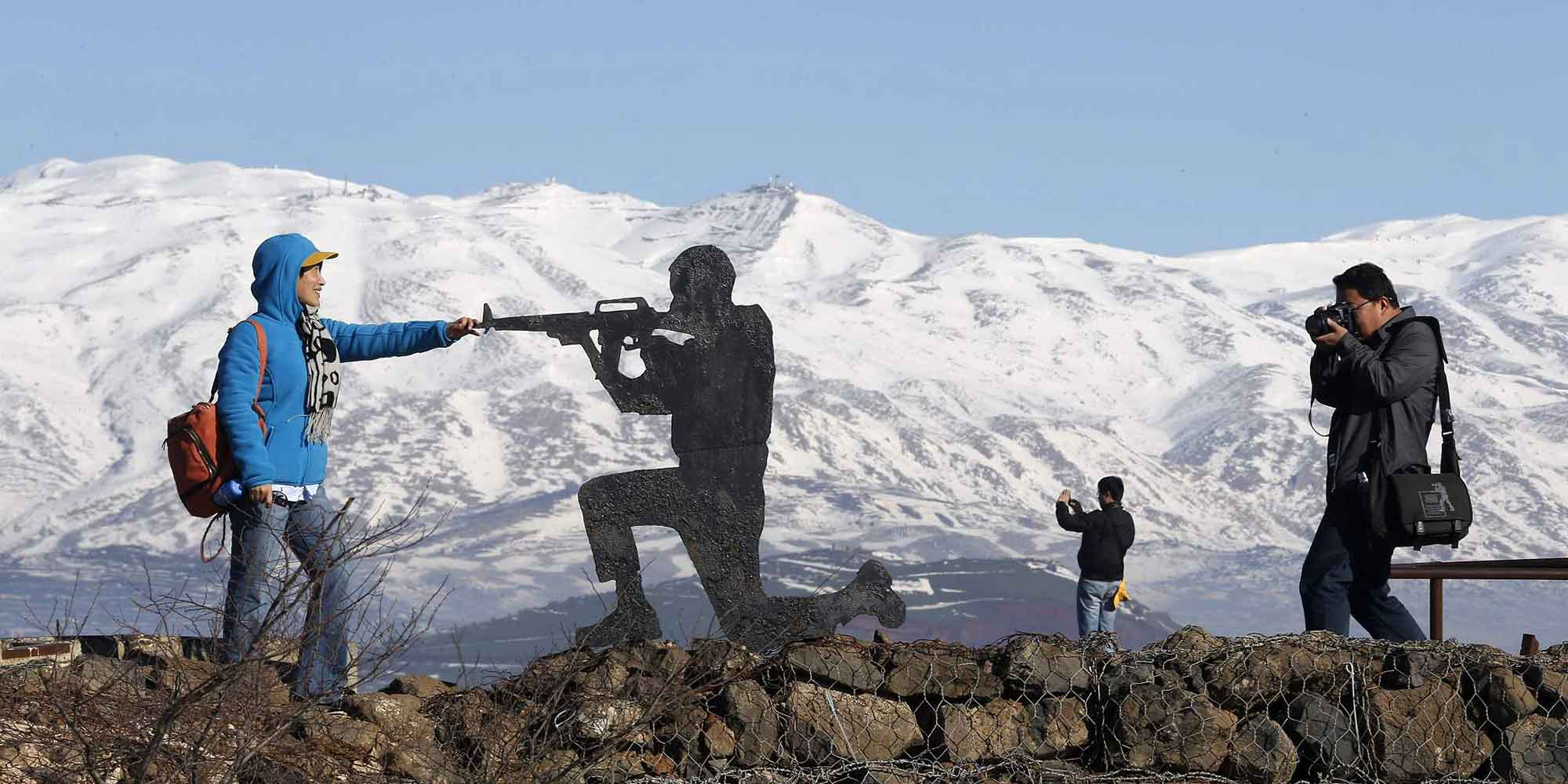 FEATURES
Companies Clamor to Underwrite Travelers' Misadventures
With consumer awareness low, travel insurance providers get creative to attract more Chinese customers.
This article is part of aseriesabout the changing face of Chinese tourism.
For just 5 yuan — 75 cents, or the price of a bottle of water — travelers to southwestern China's Sichuan province can buy insurance that will reimburse them should the local delicacy, spicy hot pot, send them running to the hospital. Similarly, voyagers to the mountainous Tibet Autonomous Region can purchase policies that cover altitude sickness.
Though both domestic and international travel are on the rise in China, knowledge about travel insurance and willingness to purchase it remain relatively low. Insurance companies are out to change that.
Players like ZhongAn Online P&C Insurance — which offers the hot pot and altitude sickness policies — are hoping novel, sometimes tongue-in-cheek options will make the concept of travel insurance more relatable to buyers. Meanwhile, multinational insurance group AIA offers free trials to seduce insurance skeptics. Both hope that once hooked on the idea, consumers will return for more expensive policies.
Yet while fear of terrorism and stringent requirements from visa-issuing authorities have helped boost travel insurance sales, providers still find themselves battling Chinese cultural and social norms to reach domestic consumers.
University student Zhang Yiyou traveled to Canada in January, but the 21-year-old didn't purchase travel insurance. "My family doesn't like it. We see it as something inauspicious," he tells Sixth Tone. "Besides, if something really happened — I mean, if people died — what would be the meaning of having money?"
According to a 2016 report from global management consultancy Oliver Wyman, the overall insurance market in China was worth around 2.4 trillion yuan in 2015 in terms of gross written premium — a commonly used industry metric. That figure is expected to grow to 4.5 trillion yuan by the end of the decade. However, in terms of gross domestic product, penetration rates in China were just 3.6 percent in 2015. By comparison, the same figure was 7.3 percent in the U.S. and 10 percent in the U.K.
While precise data is difficult to come by, the Chinese market for overseas travel insurance was estimated to be worth around 9 billion yuan in 2016, according to a report issued by Chinese insurance company Huatai Insurance. The sector is expected to grow to 12.5 billion yuan by 2020, the same report said.
"China is still in the development stage when it comes to the insurance mindset — not only for travel insurance," says She Lei, general manager of ZhongAn's travel and commercial insurance unit.
ZhongAn, China's first online insurance company, was formed in 2013 by Ping An Insurance, internet giant Tencent, and Alibaba affiliate Ant Financial. In 2016, 29.3 million customers bought the company's travel insurance products, up from 9.7 million the previous year.
According to She, familiarity with travel insurance in China varies widely by region, age, and even travel destination. For example, people from China's developed areas have more awareness of travel insurance compared with those in the country's less developed ones. People in their 30s and 40s regularly buy overseas travel insurance, while budget-conscious travelers under 25 typically opt out. This is especially true for those traveling to Southeast Asia, where medical costs are perceived as being cheaper, She says.
Horror stories from uninsured travel abroad are also contributing to increased awareness of the necessity of insurance coverage. While vacationing on the Indonesian island of Bali in early July, a young woman surnamed Yang from the southwestern municipality of Chongqing suddenly developed a mysterious viral infection and had to be flown back to China at a cost of 600,000 yuan. The story went viral online, and her family raised 200,000 yuan through crowdfunding on messaging app WeChat, but it wasn't enough to save her. She died of unknown causes later that month.
In another story that made headlines in early 2015, a self-driving car with four Chinese women on board was rammed by another vehicle in Turkey. Two of the passengers suffered serious injuries and had to be transported back to China — reportedly at a cost of 300,000 yuan. Three of the passengers didn't have insurance. But according to an AIA customer service representative, insurance costing as little as 307 yuan could have provided 10 days' coverage of traffic accidents up to 300,000 yuan, including the option of being transferred back to China.
Chinese companies offer relatively cheap travel insurance policies, ranging from around 45 yuan to several hundred yuan. Such pricing helps increase product awareness among China's traveling public, says Sun Yan, a public relations manager with AIA.
But people like 20-year-old Mao Siyuan, also a university student, are put off either because they don't know where to purchase travel insurance, or because they consider the process too much of a hassle. When Mao traveled to Russia earlier this year, she opted to forgo insurance coverage. "Instead, I carried a wide range of medicines in case of illness," she says.
To win over reluctant buyers, ZhongAn's She says online insurance providers must make sure to communicate policy details clearly to consumers. "If you make it difficult for an online customer to understand, they won't buy it," She says. "So that pushes us to make it simpler."
In some cases, travelers have no choice but to get insured. For example, Chinese visitors to European countries that are part of the Schengen Agreement are obliged to purchase travel insurance to meet visa application requirements. Still, many travelers purchase policies that only offer medical insurance, leaving them vulnerable to other types of mishaps overseas.
Another area that offers the travel insurance industry room to grow is the country's notoriously clogged airports and skies. Data from digital flight information provider OAG shows that in August, eight of the 10 airports most prone to flight delays were located in China.
ZhongAn offers customers the option to buy flight delay insurance up to 40 minutes before the scheduled departure time. The premium is set at only 5 yuan, and should the plane take off late, customers can be reimbursed 5 yuan for every half hour of delay, up to a 60-yuan maximum.
The company also offers insurance coverage for trip cancelation due to visa application denial — an oft-feared occurrence for Chinese nationals, who must undergo a rigorous review process to obtain visas for many countries and are frequently required to provide confirmed flight itineraries as part of their application. According to She, ZhongAn has even considered developing a policy for passengers "bumped" from an aircraft due to overbooking — a scenario highlighted earlier this year when a passenger of Asian descent was forcibly removed from a United Airlines flight.
AIA's Sun tells Sixth Tone that the company doesn't have such niche offerings, preferring instead to appeal to new customers through targeted short-term marketing campaigns. For this year's weeklong National Day holiday in October, the company is giving away free seven-day transportation insurance policies to customers aged 18 to 59 that provide train, ship, and bus accident coverage up to 200,000 yuan.
For ZhongAn at least, the market prospects for travel insurance in China seem positive: Last month, the company's initial public offering raised $1.5 billion on the Hong Kong Stock Exchange.
Editor: Qian Jinghua.
(Header image: A Chinese tourist poses for a photo on Mount Bental in the Israeli-occupied Golan Heights, Jan. 20, 2015. Baz Ratner/Reuters/VCG)