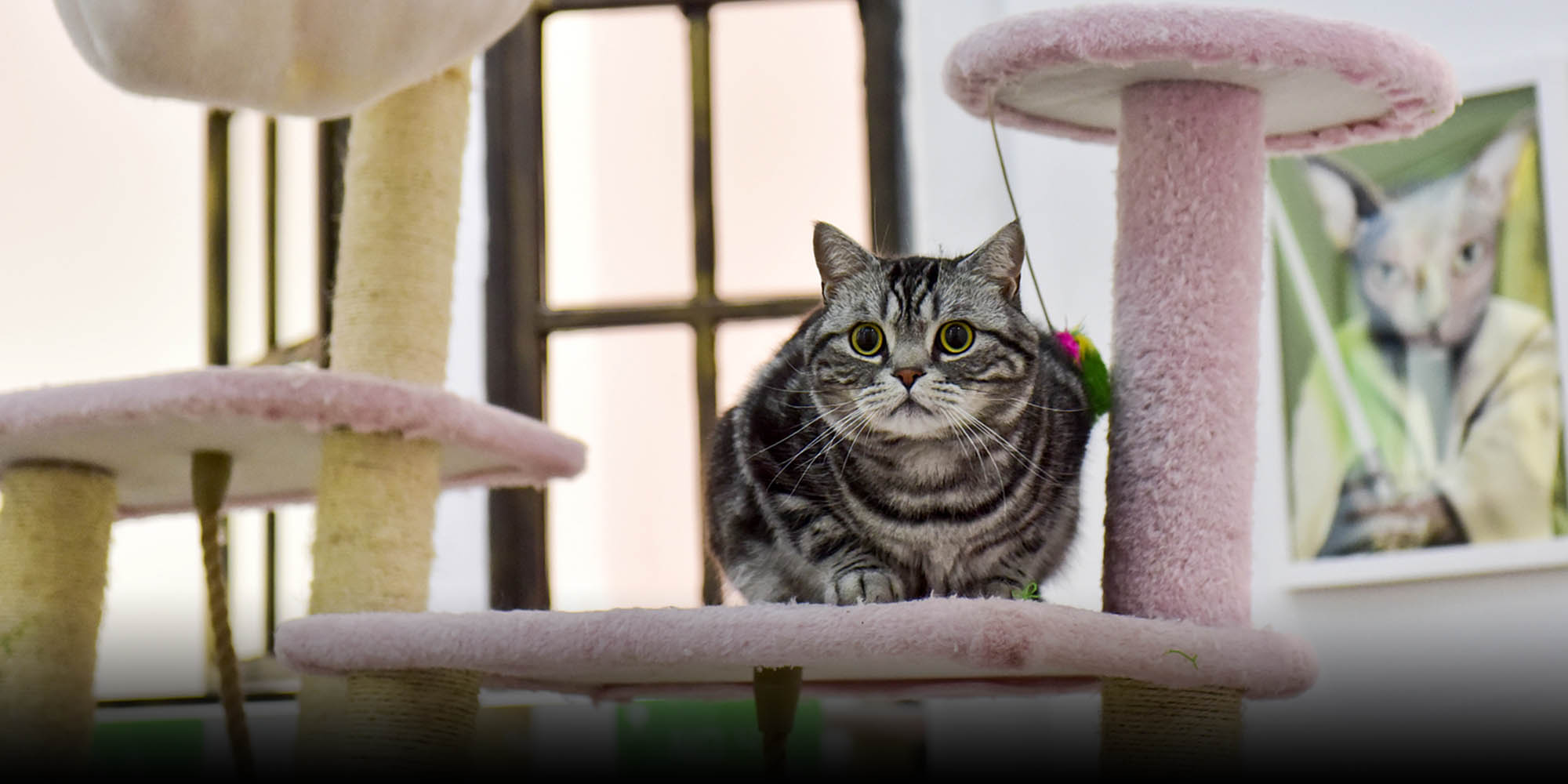 NEWS
Holiday Rush Means No Room at Inn for Pets
Travel exodus puts strain on pet hotels offering short-term stays for animals.
This article is part of a series about the changing face of Chinese tourism.
SHANGHAI — As the weeklong Golden Week national holiday starts and China enters the peak travel period, some pet owners are scrambling to find a place to house their animals while they're out of town.
In a last-ditch effort to find accommodation for her 3-year-old husky, Zhang Yu went to a pet hotel in downtown Shanghai on Saturday morning — the last working day until Oct. 9.
But Zhang and her dog, Gang Gang, were out of luck. The owners informed her that the first available spot is not until Oct. 8. "I've been asking around since last week," she said.
There are an estimated 100 million registered pets in China, according to a pet consumer trend report released by e-commerce giant JD.com. There were over 30,000 pet shops and veterinary hospitals throughout the country as of August, the report added.
The number of businesses that offer short-term homes for pets is unknown.
Li Tongzhou is putting her cat up for a week with Cat Adoption Team, a shop in Shanghai's trendy Xintiandi area that also has cats for sale. Dropping off a large box brimming with cat food, she urges staff to take extra care of her pet during its stay. "She's very timid with strangers," she told Sixth Tone, referring to her feline friend.
Because many Chinese companies provide little annual leave, Golden Week is a rare opportunity for travel. This year, since the Mid-Autumn Festival falls within the National Day holiday, the usual weeklong break has been extended to eight days. This means that the lack of short-stay options for animals is even more pronounced this year.
"The longer holiday means more owners are traveling, which makes demand greater than in previous years," said Bai Jing, a kennel owner in Hangzhou, in eastern China's Zhejiang province.
Bai's hotel was fully booked for the Golden Week holiday by mid-September. She told Sixth Tone on Friday that all 68 rooms in the kennel were reserved in just a few days. "I still receive calls asking whether we have room," said Bai, adding that some of her clients even drive over with their pets from neighboring Jiangsu province.
Bai's dog hotel charges 80 to 150 yuan ($12-23) per day. The services include walking the dogs three times a day for at least 30 minutes each time, and feeding once or twice a day.
The hotel charges extra for grooming and bathing services. Customers usually book accommodation for periods ranging from a few days to more than a week.
Bai and her team of 12 employees will have to work day and night during the holiday. "We expect to be busy," Bai said. "But this is how the industry works and we're used to it," she added.
In the suburbs of Chengdu, in southwestern China's Sichuan province, pet hotel owner Fang Ling is busy picking up and taking care of the incoming "guests." She said that when she started taking bookings for the holiday a month ago, half of the rooms were reserved on the very first day. She expects to spend Golden Week surrounded by 52 canine buddies.
As a relatively new entrant to the market — she set up her company in January — Fang told Sixth Tone that, usually, around 40 percent of the hotel's rooms are reserved at any one time. She expects that percentage to increase as more regular customers spread the word to their pet-owning friends.
Fang charges between 48 and 300 yuan per day depending on the type of room requested. She said that for smaller dogs, most owners choose more economical cages, while for big ones, they prefer to reserve more spacious, luxurious rooms.
Zhang the husky owner says she's decided to stay put in Shanghai and spend time with her dog during the holiday. "Next year, I'll book at least two months in advance," she told Sixth Tone.
Editor: Colum Murphy.
(Header image: A gray tabby sits on a cat tree at a pet hotel in Chengdu, Sichuan province, Feb 2, 2016. Lü Jia/West China Metropolis Daily/VCG )