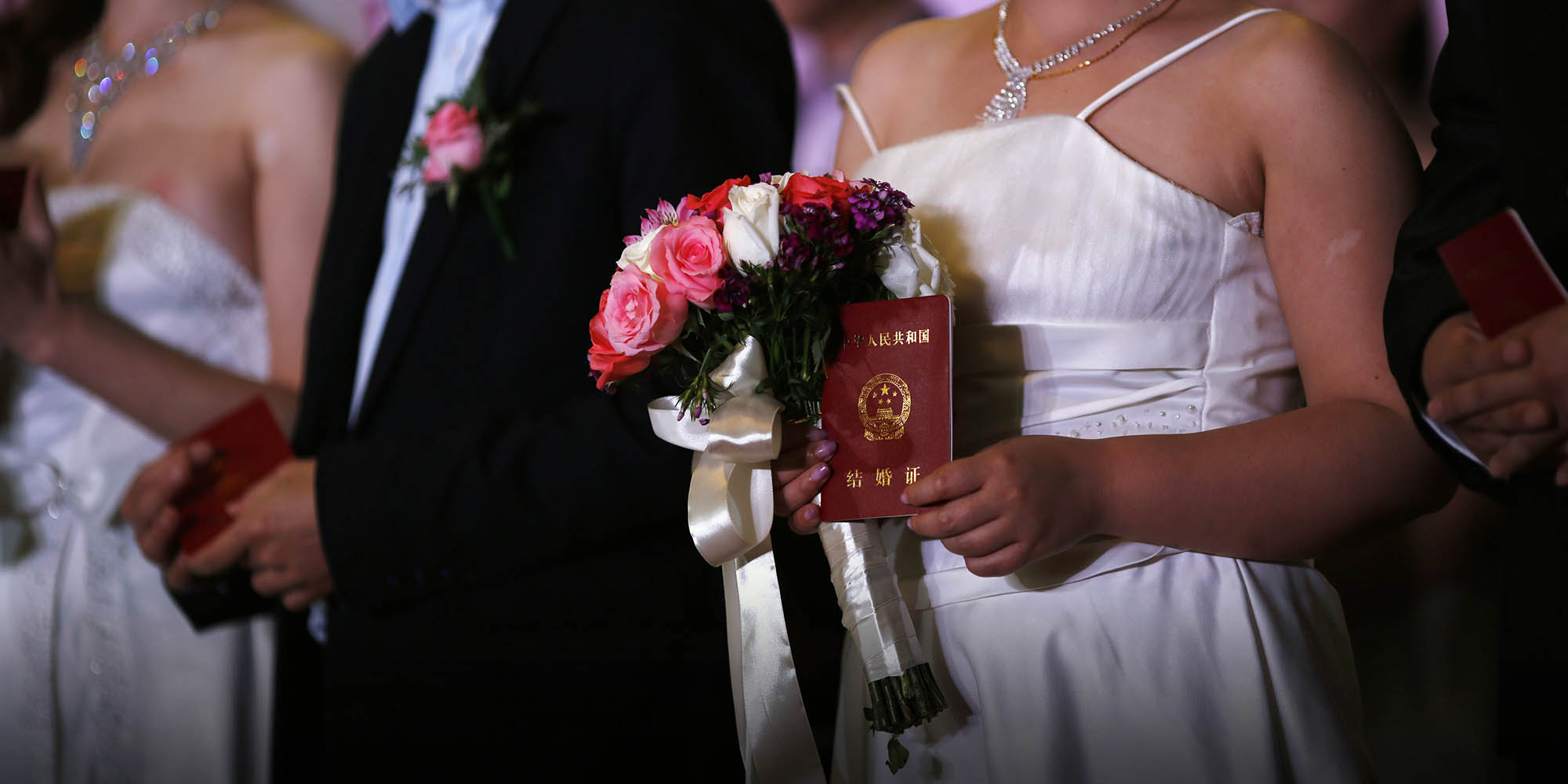 NEWS
Data Report Tallies Chinese Marriage Scams
Judgments database shows hundreds of criminal cases involving people deceived by their spouse.
Chinese courts have imprisoned more than 300 people for hoax marriages in recent years, according to a report published Monday by state news agency Xinhua that analyzed an online database of legal verdicts.
Spousal scams have become a topic of public debate following the suicide earlier this month of tech entrepreneur Su Xiangmao, who, before his death, posted a message online saying that his ex-wife's blackmail had driven him to despair.
The couple divorced after one month when Su discovered that his ex-wife had concealed a previous marriage. According to Su's note, she then demanded 10 million yuan ($1.5 million) and an apartment in return for not informing the police that Su's business operated on shaky legal ground, and that he may have been evading tax.
Along with a Beijing-based data company, Xinhua examined similar cases recorded in China Judgements Online, an incomplete database compiled by the Supreme People's Court that mostly includes verdicts from the last 10 years. The report found 2,532 rulings, including 455 criminal cases, that featured keywords such as "hoax marriage" and "marriage scammers."
In some cases, people claimed that their marriage was a hoax because, like Su, they uncovered information that their spouses had concealed from them, such as previous marriages or diagnoses of mental disorders.
Aggrieved spouses also accused their other half of disappearing with large amounts of money, or of surreptitiously transferring the couple's joint property to third parties. Other cases included brides who called off their marriages after the groom's family had paid betrothal money to their prospective in-laws — a traditional custom in parts of China. The highest amount mentioned in the verdicts was 2.88 million yuan.
Xinhua also said that 269 people were suspected of scamming more than two spouses or spouses-to-be. Among these suspects, 18 people allegedly did so more than 10 times.
In the most serious verdicts, four people involved in matrimonial deception were sentenced to more than 10 years in prison.
According to one verdict on China Judgements Online, a 24-year-old woman in southwestern China's Yunnan province offered to marry three men in return for betrothal money totaling 216,000 yuan. Each time, she disappeared after the wedding. She was found guilty of fraud, sentenced to four years in prison, and fined 50,000 yuan.
In a case from 2016, a 68-year-old woman and her 50-year-old accomplice posed as matchmakers in order to introduce men to potential partners in return for betrothal money, only for the brides to vanish after their marriages. Both of the matchmakers were sentenced to more than four years.
Earlier this month, the Ministry of Civil Affairs, the Communist Youth League, and the National Health and Family Planning Commission jointly released a document aimed at halting hoax marriages, requesting that dating and matchmaking websites check their users' real identities.
Editor: Kevin Schoenmakers.
(Header image: A woman holds a fake marriage certificate as couples participate in a staged mass wedding organised as part of a matchmaking event in a suburb of Shanghai, May 18, 2013. Carlos Barria/Reuters)