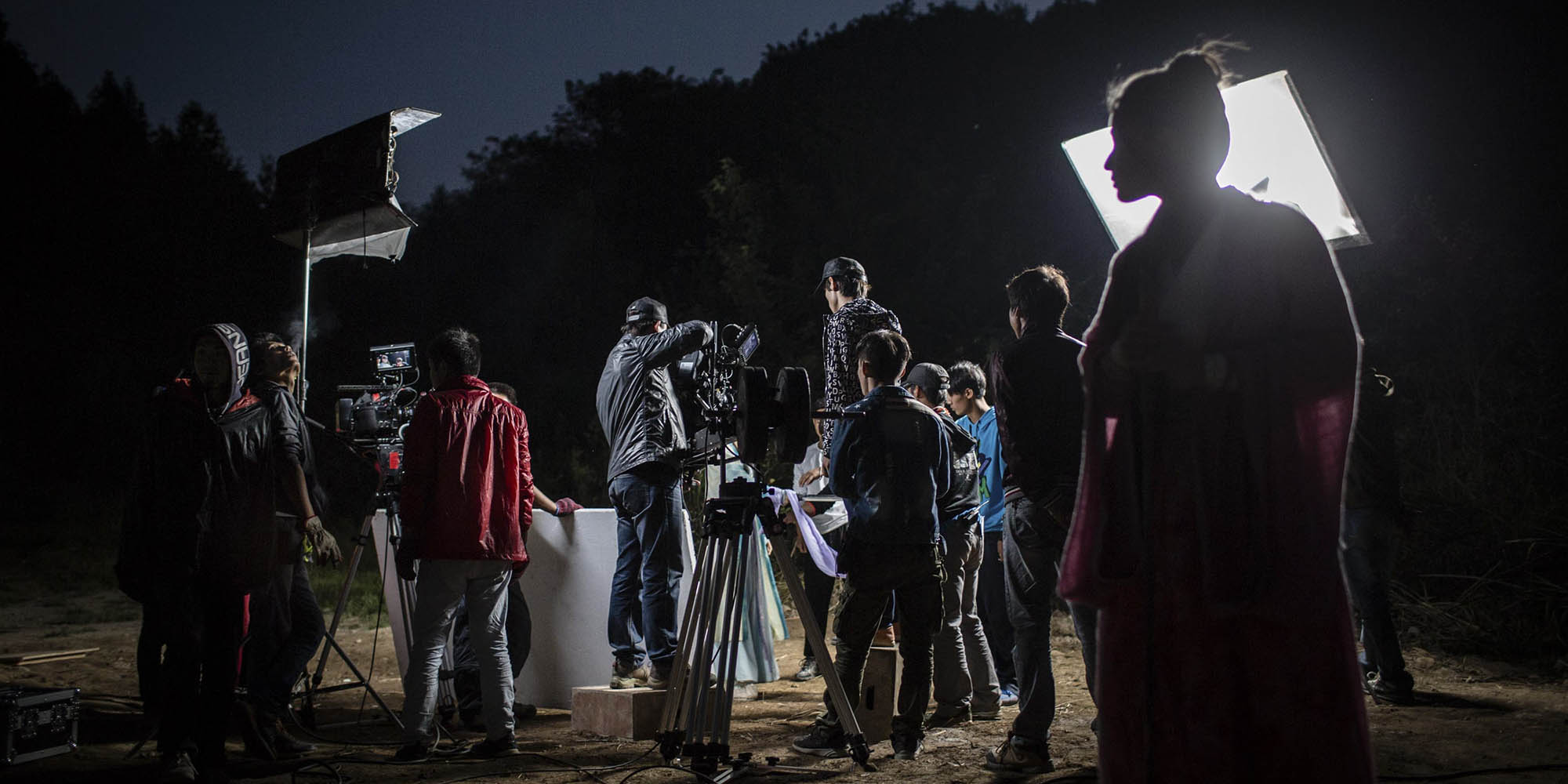 NEWS
Chinese TV Guilds Issue Salary Cap for Stars
Sky-high payouts are stifling the industry's development, sector says.
A-listers' staggering salaries could soon see a dip, with China's film, television, and radio sector passing guidelines on Friday to cap actors' wages at 40 percent of a production's total budget.
A coalition of industry groups came together to issue guidelines for television and web series budget allocations, reported Sixth Tone's sister publication, The Paper. The guidelines, which come into effect immediately, state that in the spirit of developing the industry, producers should take the initiative to push back against the trend of unreasonably high salaries.
"The marriage of art and ethics should be held up as an industry ideal and a professional goal," the guidelines urged. In addition to the 40 percent cap, leading actors' salaries cannot exceed 70 percent of the casting budget. If salaries violate this standard, the production company must lodge an explanation with their professional association.
Actors' incomes have been under fire for some time in China. In January, a commentary published in Party-owned newspaper People's Daily criticized A-listers for commanding sky-high salaries without commensurate talent. Sneering that some young stars did little more acting than an average emoji, the critic pointed out that many actors relied heavily on dubbing, body doubles, and post-production effects rather than the power of their performances.
Globally, the growth of television has driven wages up, according to American entertainment outlet Variety, with top talent — often movie stars who have migrated to the small screen — commanding upward of $250,000 per episode. Chinese industry experts say top-billed stars sometimes command more than half a television show's entire budget.
According to weekly news magazine Beijing Review, part of the issue is that while television production is surging in terms of both investment and output, there are only a few truly bankable stars. With investors playing it safe and fierce competition between online broadcasting giants driving up paychecks, A-listers can afford to be picky.
An online survey conducted by China Youth Daily in 2016 found that 93.7 percent of 3,402 respondents felt star salaries were too high, and 59.8 percent supported a cap on what they could earn.
Even so, the only Chinese actor among the world's highest-paid, according to Forbes' 2017 list, was veteran Hong Kong actor Jackie Chan at No. 5 with $49 million. Last year, he took the No. 2 spot, with $61 million, while actress and fashion icon Fan Bingbing came in at No. 24 with $17 million.
Friday's industry guidelines follow a notice earlier this month from five state ministries including the State Administration of Press, Publication, Radio, Film, and Television (SAPPRFT) — the country's media regulator — that warned producers against relying too heavily on star power. "For the healthy development of the industry, broadcasters are strictly prohibited from using celebrities as their sole bargaining chip," the notice stated.
Contributions: Yin Yijun; editor: Kevin Schoenmakers.
(Header image: Videographers film a scene in Hengdian Township, Zhejiang province, Oct. 3, 2014. Zhou Pinglang for Sixth Tone)