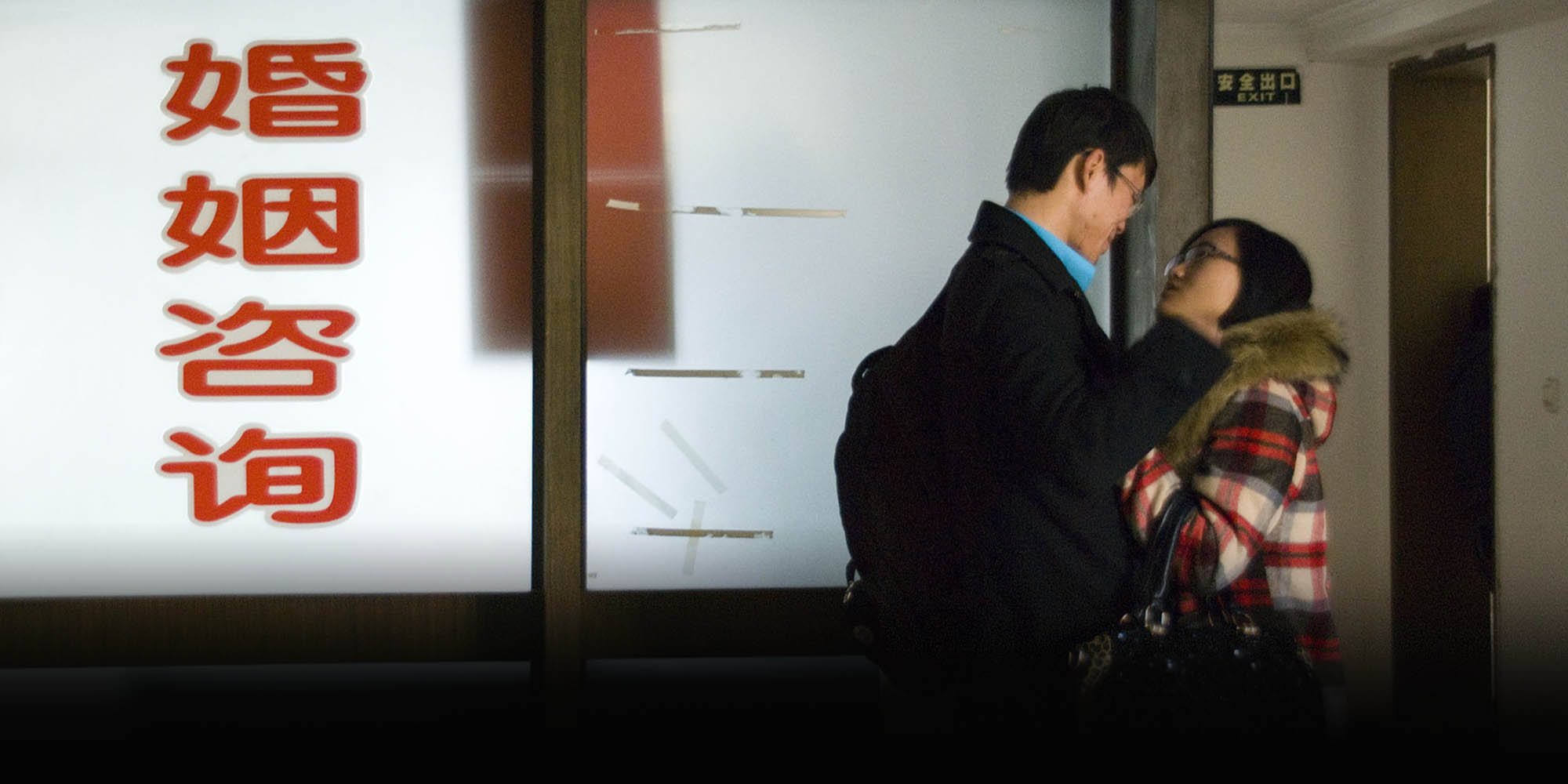 NEWS
Couple Knows Each Other Too Well to Divorce, Says Sichuan Court
Spouses' high scores on judge's relationship exam persuaded him they're better together.
A court in southwestern China is requiring couples who file for divorce to take a written exam that assesses the state of their marriage, Chengdu Business Daily reported Thursday.
The court in Guanyin Town, in Sichuan province's Yibin County, administered the first such exam on Sept. 14 to a man and the woman who wanted to divorce him. The test consists of fill-in-the-blank questions about wedding anniversaries and favorite foods, as well as short-answer questions asking test-takers to reflect on the happiest moments of their relationship and their reasons for wanting a divorce.
A marriage is rated "at risk" if either partner scores lower than 60 out of 100 points. For the exam's first administration on Sept. 14, the wife scored 86 points, the husband 80 points — though nothing would have prevented either of them from intentionally answering questions incorrectly to get a lower score. Citing the "positive" results, the judge hearing the case ruled against the wife's request for a divorce.
"The test result is useful as a fairer metric, as the evidence presented by the plaintiff can sometimes be biased," Wang Shiyu, the judge in the case and the author of the written test, told Chengdu Business Daily. Wang said he intended for the test not only to assess the degree of affection between couples, but also to remind them of their responsibilities to their families and each other.
According to pictures of the test paper posted online, the wife in the Sept. 14 case wrote that she wanted a divorce because her husband was obsessed with gambling and did not trust her enough. The husband, meanwhile, promised he would never gamble again without her permission and asked for a second chance. Wang told Chengdu Business Daily that the wife "calmed down a lot" after the test and accepted the ruling without any objection. Neither spouse plans to appeal the decision.
The judge's relationship exam is the latest in a series of measures taken by courts across China to curb the country's rising divorce rate. According to a report by state-owned China News Service, the number of divorced couples in the country has been steadily increasing since 2003, when there were 1.33 million divorces, to 4.85 million in 2016. For years, divorces were notoriously easy to obtain in China — a fact that was exploited until recently by urban couples seeking property-ownership perks.
In July, the head of the Supreme People's Court, Zhou Qiang, called for reform in the judicial handling of domestic disputes, noting that people's mindsets toward marriage and family have changed dramatically in the last decade. Zhou said courts should "promote domestic harmony" and "rescue" at-risk marriages. Earlier this year, local courts in places like Shanghai and southern China's Guangxi Zhuang Autonomous Region imposed a monthslong "calming-down period" for couples filing for divorce, in the hope that they might think twice about their decisions.
But Lu Mingsheng, an attorney at Dentons law firm in Beijing, questioned the legitimacy of Judge Wang's otherwise well-intentioned test, which does not qualify as a formal legal procedure. "The measures intending to obstruct divorce proceedings go against the freedom of divorce," Lu told Sixth Tone, referring to every Chinese citizen's legal right to pursue a divorce. He added that couples generally file for divorce only when they cannot come to an extrajudicial agreement — and so written exams and "calming-down periods" might not prevent the same serious problems from resurfacing later.
Speaking to the increasing divorce rate in China, Lu said that instead of trying to prevent people from divorcing, the courts should make a greater effort to inform couples of the costs of doing so. "It's the job of social organizations — not the courts — to teach couples how to maintain a marriage," said Lu. "A court's duty is to protect the legitimate rights of people involved in a divorce case."
Editor: David Paulk.
(Header image: A husband and wife converse outside a marriage counseling room at the civil affairs bureau in Zhenjiang, Jiangsu province, Jan. 4, 2013. VCG)